Layoffs Continue to Affect Oil, Gas Companies at All Levels
|
Wednesday, October 14, 2015
With workforce reductions trickling to management positions, Rigzone explores how much longer the industry will lay off workers.
The oil and gas industry has experienced what seems to be a steady stream of layoff announcements since crude oil prices began their steep decline in late 2014, and companies have had to adjust – with many opting to substantially slash capital budgets (CAPEX), postpone projects, cut exploration and production (E&P) investments and lay down rigs.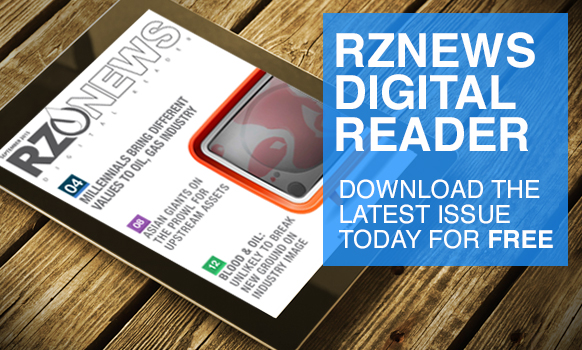 Though cyclical in nature, when the industry is in a downturn, oil and gas workers are on high alert. Oilfield services powerhouses such as Halliburton Company, Schlumberger Ltd. and Baker Hughes have already laid off tens of thousands of workers globally. And smaller independent companies have been forced to adopt the "do more with less" approach when it comes to their workforce, as have larger companies.
According to global oil and gas recruiting firm Swift Worldwide Resources, more than 200,000 job losses have occurred as a result of the industry downturn. The cuts have been widespread and they've been deep.
And, unfortunately, they may not be over.
Chris Crawford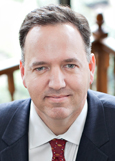 President, Longnecker & Associates
Reductions at Manager Levels
Contractors, part-time and full-time employees have felt the pain of layoffs for several months and now layoffs have made their way to management positions. In September, Halliburton sent an internal memo to its managers across all verticals, revealing the company's plans to further reduce its staff. Pipeline company TransCanada Corporation also announced Sept. 24 that it would cut 20 percent of its senior management positions.
With many analysts expressing there will be a "lower for longer" oil cost environment, it provides the industry with some expectations of oil prices for the next 12 months or so.
"Companies are trying to staff where they need it and they're not just looking at the younger workforce, but identifying people that might be redundant. Sometimes, that's management," Chris Crawford, president of managing and consulting firm Longnecker & Associates, told Rigzone. "We're in a cyclical business that has volatility to it and anytime that's the case – where an industry swings up and down – you can always assume there will be cuts deep in the organization. I don't think anybody in an organization feels like they're totally safe. It's a narrow view to think [layoffs] would exclude management in some way, shape or form."
Trent Aulbaugh, partner and leader of the Houston office for executive search firm Egon Zehnder, shared a similar sentiment.
Trent Aulbaugh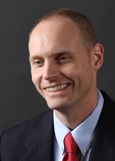 Partner and Houston Office Leader, Egon Zehnder
"I think it's fair to say with $40 oil for an extended period of time, companies are under a lot of SG&A (selling, general and administrative expense) pressure, and that pressure is going to go up and down the organizational chart," Aulbaugh told Rigzone.
With the new market reality, Aulbaugh said the "natural prudent and fiduciary responsibility of companies" is to take a look up and down the organizational chain.
"If the investment in people doesn't coordinate with what the market may bear – and that can happen at any level – it would be a surprise if managers weren't part of whom companies are looking at."
"Tough Balancing Act"
It's a challenging position to be placed in – as companies have had to manage this balancing act of people and business operations.
"This is something that gets debated a lot, but in any organization, there may be 10 percent of employees who are not performing fully up to speed," Crawford said. "So, there's a layer of cuts in which employers can say they were lower-performing employees to the extent that you begin to cut employees above and beyond the low performers creates concern. But as an energy company, you've got to match up with your expense structures."
Crawford shared the process often executed when determining layoffs.
"Senior level employees will often suggest the option of cutting the number of employees or cutting compensation across the board. That option is then presented to other levels of management for feedback," he said. "A majority of the time, the decision is made to cut employees rather than compensation levels."
Crawford said he believes the reason for that decision is because companies would rather have the right number of productive and busy workers than having too many people who aren't as productive due to the level of production being down in the downturn.
The problem of course, Crawford said, is if there's a quick snap back in the industry, companies have to go and find the workers they just let go.
"When the industry bounces back, there will be a great rush for talent and a significant desire to add resources. The challenge is that companies want to hold on to their best and brightest, but have to do so in the face of challenging economics," said Aulbaugh.
Defining the best and brightest individuals is the first step.
"Some companies, regardless of how they feel about certain individuals, may have to separate from them for economic reasons," he said. "The hardest hit companies have to determine how to retain the core of their high potential leaders and weather the storm. That will form the basis going forward. They don't want to shed any high potential people, but the economics of the situation may mean they have to do that. It's a tough balancing act."
Finding Opportunities in the Storm
Perhaps the hardest part of a downturn is the uncertainty behind it all. No matter how cyclical the industry, nobody can really predict when downturns will come or how long they'll last. But some oil and gas professionals consider downturns as a time to evaluate their career path and plan for the future.
"For workers, the first order of concern is 'do I still have a job' and the second is 'will this continue to be the right kind of career opportunity for me because the company is able to invest in my development,'" Aulbaugh said.
Training and development and growth opportunities may be available to employees who are able to or choose to stay in a company. This increases the employee's value to the company.
"Companies' primary sources of competitiveness are assets, capital and people," said Aulbaugh. "With layoffs, you're talking about a specific leg of the stool that's being impacted."
Crawford shared that after being in the board room of several energy companies over the past couple of months, he feels that October will be the last month for workforce reductions for a significant amount of time.
"I think many of these companies feel like they've got the right staff to weather the storm for the next 18 months," Crawford said. "Now is the time for companies to reinstill some confidence in their employees. They'll have to work hard in a tougher environment, but they have the team they need."
Crawford said a lot of people also look at today's oil prices as an opportunity to buy into stocks that they are going to receive compensation for as an employee.
"Some like buying on the down cycle," he said. "If you're an employee that is able to weather the storm, there's real opportunity for a lot of these energy companies trading at the rate they are – which can generate some wealth opportunities in the next five to 10 years."
Generated by readers, the comments included herein do not reflect the views and opinions of Rigzone. All comments are subject to editorial review. Off-topic, inappropriate or insulting comments will be removed.