The North Sea Dilemma: Continue to Invest or Start Decommissioning?
by Roland Berger
|
Rigzone Contributor
|
Thursday, October 08, 2015
Consultant Roland Berger discusses whether cost cutting today is removing the ability of oilfield services companies to capitalize on the opportunities of tomorrow?
This time last year, oil prices were at $95 per barrel and had been averaging around that level since 2011. Twelve months on, the factors that caused the initial price drop – such as unconventional reserves in North America and OPEC's unwillingness to reduce production – show no signs of abating and have been re-enforced or supplanted by new ones as China's demand slows and sanctions are lifted in Iran.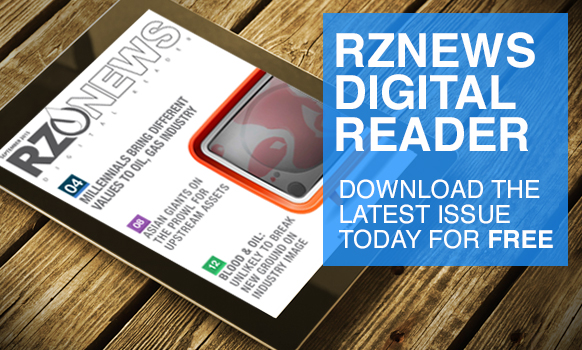 As a consequence, the price of oil dropped again in September to $48 per barrel and it is clear that what was originally thought to be a short-term phenomenon is looking increasingly more medium, if not, long term.
In this environment, capital expenditure budgets for exploration have been significantly scaled back and North Sea operators are facing an increasingly pressing dilemma. The economic dilemma facing operators – the high proportion of ageing assets, whose lifespans have already been extended many years beyond what was originally intended, compounded by the complexity of infrastructure required to extract oil in the North Sea – is further complicating an already-difficult question for operators: whether to continue to invest in life extension or to begin the painful process of decommissioning?
With low oil prices now showing no sign of being a short-term phenomenon, the 'wait and see' approach of many operators to asset life extension or decommissioning is no longer tenable.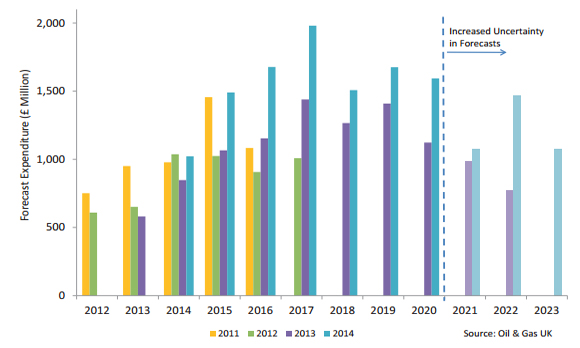 Figure 1. UK Oil & Gas Comparison of the Annual Forecast Decommissioning Expenditure on the UKCS(2011-2014 surveys)
Oil & Gas UK's decommissioning forecast for total expenditure and year of realization has been increased and postponed every year for the last three years as operators delay decommissioning work. The longer-term outlook of low oil prices will make the actual realization of decommissioning expenditure more likely than ever before. Source: Oil & Gas UK
Expenditure on decommissioning in the North Sea region is hitting record levels with GBP 46 billon forecast to be spent between now and 2040. High-profile projects today include the Brent Murchison fields, with several more in the pipeline expected over the coming years such as Brae and Miller. Strict UK regulation means that the cost of such decommissioning is very high.
The reactive strategies of many oilfield services companies have mostly reflected the short-term low oil price hypothesis, therefore not taking into account the opportunities of soon to be realized alternative revenue streams such as decommissioning and wind power. Oilfield services firms have responded with wide-ranging cost cutting programs, most recently Technip and Wood Group. This cost reduction has been welcomed by the investor community as necessary and an opportunity to 'cut the fat' in the industry and hasten the generational shift change.
However, oilfield services companies must come to terms with a long-term low oil price scenario and be careful that they make cuts in the right places and do not find themselves in a position where they are unable to capitalize on the opportunities of tomorrow thanks to the cost cutting of today.
In the past, many oilfield services companies viewed decommissioning as a challenge rather than an opportunity. There are major technical and cost challenges beyond their E&P skillset, complex regulation and major environmental concerns to name a few, but, oilfield services companies involved in the oil supply chain need to find solutions for the economic, technological and strategic challenges of tomorrow.
Figure 2. OFS workforce 2014 in Upstream E&P vs. OFS workforce in 2020.
Oilfield services companies can benefit from a natural incumbency advantage but only if they maintain the right elements of the workforce. By keeping the right skills and actively developing necessary new skills, expertise and knowledge, oilfield services companies can capitalize on decommissioning opportunities over the coming years in the North Sea and potentially beyond as skills are eventually exported to the ageing global asset base. Source: Roland Berger
While the extent of the decommissioning opportunity for oilfield services companies is becoming increasingly apparent and assured, the foundations that need to be laid today are becoming increasingly complex and contradictory to management and shareholder instincts to cut costs. OFS companies will need to ensure they adhere to three key steps:
Develop the right business model. In the future the North Sea market is going to be much more diversified than today, with the likes of wind power and decommissioning representing much larger shares of the overall market. Instead of specializing only on one part of the value chain, OFS companies should diversify their business and spread exposure and better mitigate external shocks. This will require new service models, infrastructure, end-to-end outsourced services and more information sharing to deepen internal know-how.
Retain/develop right skill set. Oilfield services companies should avoid removing the necessary skills, expertise and scale required to capitalize on future opportunities as North Sea revenues diversify.
Successful overall program management. Decommissioning is an extremely complex process requiring robust internal program management capability to cope with the extensive cost and technical challenges, environmental concerns and regulation. OFS companies will need to find the right approach to handle multiple stakeholders: local authorities, lawyers, environmental regulators, sub-contractors, media relations; the list goes on.
All three of the above aspects are not necessarily easy to accomplish in unison, especially in the current environment. Knowing where to diversify, what skills/assets are required and who may be suitable targets to partner with are all difficult decisions to be taken over the coming years in order to fully benefit from the opportunities while effectively mitigating against future shocks.
Conclusion:
If properly prepared for, decommissioning in the North Sea could represent major opportunities for OFS companies, greatly offsetting the ageing E&P sector
But OFS companies must ensure that they have the necessary skills, business operating model and program management ability to capitalize on the opportunity in the future
The foundations for this will need to be laid today
For more information please contact: Walter Pfeiffer (walter.pfeiffer@rolandberger.com), Tim Longstaff (tim.longstaff@rolandberger.com), Richard Pearce (richard.pearce@rolandberger.com).
Generated by readers, the comments included herein do not reflect the views and opinions of Rigzone. All comments are subject to editorial review. Off-topic, inappropriate or insulting comments will be removed.