PETRONAS' First Female Drilling Supervisor Settles in Trailblazing Role
|
Tuesday, October 06, 2015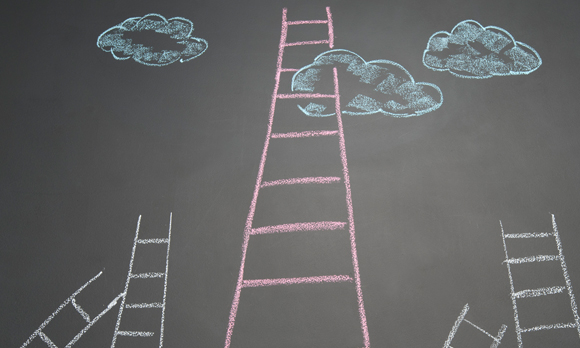 Penny Chan is proof that female employees in Malaysia's PETRONAS can take on challenging roles in a male-dominated offshore oil and gas sector when the opportunity arises.
Like any global oil and gas firms, where personnel working in offshore oil and gas fields are predominantly male, Penny Chan has emerged as a trailblazer for Petroliam Nasional Berhad (PETRONAS) by becoming the Malaysian national oil company's (NOC) first female drilling supervisor.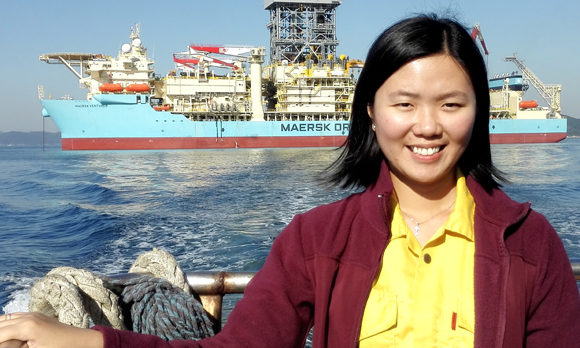 Penny Chan is Malaysia's PETRONAS first female drilling supervisor. She is currently the deputy drilling supervisor for the NC-3 Project offshore Sarawak.
Source: PETRONAS
The 26-year old Chan is proof of the firm's effort to strengthen its workforce through diversity, and inclusion is paying off. This was highlighted in PETRONAS' Sustainability Report 2014 (SR2014), which revealed that people are its greatest assets in the quest to maintain its competitive edge in an increasingly complex operating environment.
After all, PETRONAS stated in SR2014 that "equality, diversity and inclusion are mandatory principles to facilitate our people's growth."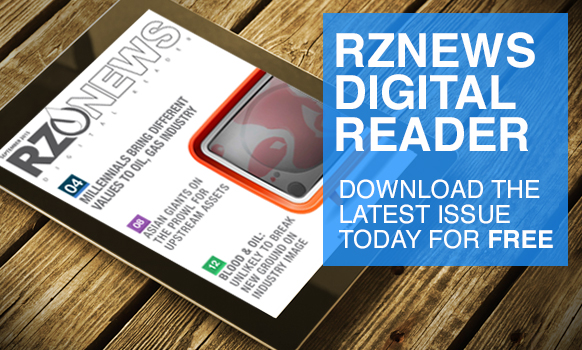 Adapting to Worklife in an Offshore Rig
Chan, who joined PETRONAS in March 2011, is presently the deputy drilling supervisor at the NC-3 project offshore Sarawak, Malaysia. Operating far from shore, she was sometimes "the only woman on an oil rig with more than 150 men. But she has taken all that it her stride … [and] the experience has made her a better communicator and leader," PETRONAS upstream magazine flow wrote in its April/May edition.
The graduate from the pioneering cohort of the petroleum engineering program at Universiti Teknologi Petronas (UTP) explained in an email to Rigzone that employees should possess traits such as being personable, passionate and polite.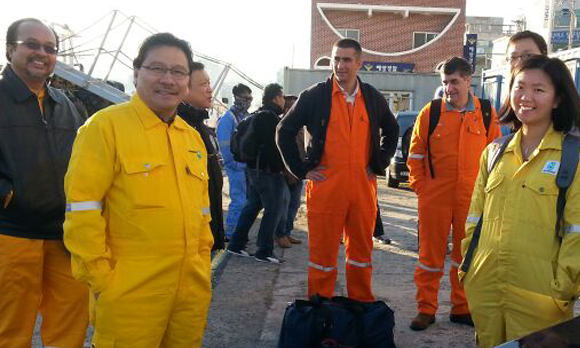 Chan and crew getting ready for offshore drilling assignment.
Source: PETRONAS
"To be effective on a male-dominated rig, I always put the [issue of] gender aside, and only focus on professional strength."
"As a drilling supervisor, we have to plan, work and coordinate with a group of offshore team members collaboratively in ensuring operation excellence. Therefore, it is important to keep myself approachable and I always welcome any discussions, and together we can work on the solutions whenever there is a challenging situation," Chan highlighted to Rigzone.
Being "passionate is contagious. I'm interested and enthusiastic with the on-going operations at all times and care about the people on the rig. Passionate for what I do makes my day on the rig invigorating and rewarding. This will also increase the energy level for the people around me and I do get continuous support from the team as they could feel the same as me."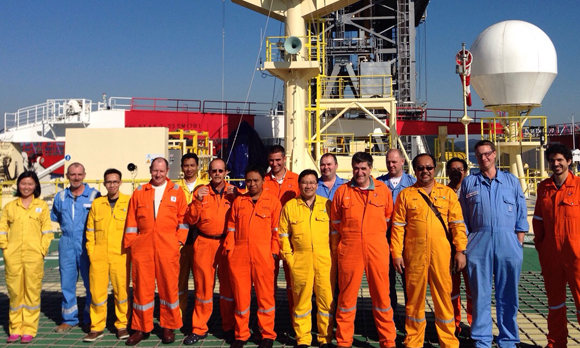 Chan with drilling crew on a rig
Source: PETRONAS
Furthermore, Chan felt that it's important to be polite and respectful in her interactions with staff.
"I find it easier to work in a healthy and positive work environment where we treat each other like a big family on the rig. This overall would definitely drive the drilling operation safer, cheaper and faster," she explained to Rigzone.
Although she is a drilling supervisor, Chan has frequently been mistaken for a trainee by men who have not worked with her, according to flow. She relates that conversations around her sometimes make her a tad uncomfortable, but rather than keeping silent she voices her unease to her male colleagues.
"That happens sometimes but I would talk to them privately and tell them that I am not comfortable with the conversation. I have done this before. It was okay because the guy was open about it and he understood. We were talking like friends," she explained.
Coping with the Physical Environment
Working in a modern offshore rig is not as physically demanding as before given that many of the processes are automated.
"The only physically challenging parts of the job are having to climb on piles of oil well casings, which can be quite scary as it gets higher and higher, and using the rope to swing onto the platform. If the seas are rough and you miscalculate the swing, you may very well end up in the sea instead!" Chan told flow, adding that she had to undergo a basic offshore safety induction and emergency training (BOSIET) to get her license to work offshore.
Her fairly smooth transition to work in an offshore rig was also facilitated by her participation in PETRONAS' All Rounded Drilling (ARD) program. Under this program, trainees were assigned to different rigs for exposure as well as provided them with intensive technical competency classroom and simulator trainings.
"With this structured [ARD] training in place, we are equipped with the right skills and knowledge to be able to work and marinate in the oil rig culture comfortably," Chan commented to Rigzone.
Still, the transition for an employee switching from work in an office environment to an offshore rig can be challenging, according to Chan, who admitted her ideal job upon graduation was to become a petro-physicist and have an office job. Instead, PETRONAS offered her a job in the drilling department as a well engineer.
She has not looked back since, especially after being given a clear idea of the job scope, challenges and opportunities, as well as potential career path.
"I know that I made the right choice because I really like it. PETRONAS operates globally, so we have the opportunity to work abroad. I was in Myanmar last year," she says, alluding to her assignment as night drilling supervisor in a land rig from June to October 2014.
Meanwhile, Chan observed that working in an offshore rig is not as tough as it seems as there are more women onboard the rig, usually alongside female trainees. And unlike the past, newer offshore rigs have separate bedrooms with attached bathroom and separate changing room just for women.
Next Stop: PETRONAS First Female Drilling Superintendent?
Having achieved company history as the Malaysian NOC's first female drilling supervisor, Chan is now setting her sights on becoming its first female drilling superintendent as she hopes to help the firm become more efficient, flow wrote.
"There is always new technology coming in so we are constantly thinking of how we can drill a well safer, cheaper and faster. I wouldn't mind being in the role of superintendent for a long time as it would be challenging," she added.
"I am looking forward to leading in the complex and challenging well drilling situations, and at the same time developing and mentoring the new batch of young engineers. Of course, there is still a lot for me to learn before I can go down that path. I will have to work harder for that."
Meantime, Chan is focused on her job and, in particular, winning the respect of her peers, which she believes is a matter of using her talent and skills to prove her "worth".
"From being on the rig you will learn about rig psychology. From there you will learn how to get along with everyone else and talk with them. Slowly, they will show you respect and you will know each other's strengths and weaknesses," Chan elaborated.
Speaking as a trailblazer, she told Rigzone that PETRONAS is becoming a choice for more female employees to start their career with, especially in the offshore oil and gas environment.
"This will definitely inspire more women to take up the challenge and road less taken in the past."
"With the equal and abundant of opportunities and structured training program provided by PETRONAS, I do believe we'll have a more diverse and interactive workforce. There should be no barriers to women who are interested to work in a challenging oil and gas industry as we should always be driven by what interests us and what we want to be successful at," Chan commented to Rigzone.
Such opportunities exist at PETRONAS, with the NOC spending around $116 million (MYR 500 million) last year on talent management as well as on leadership training and competency building, its top executive said Sept. 22, as reported by Malaysian news agency Bernama.
"It is quite a significant sum, but we take it as a long-term investment," PETRONAS President and CEO Wan Zulkiflee Wan Ariffin said at the CPA Congress 2015 in Kuala Lumpur.
Besides making a hefty investment in nurturing talents, the company also spent a lot of time looking at succession planning and developmental needs of its 51,000 employees.
The PETRONAS chief said the emphasis on talent management arose because of the changing demographic landscape within the company as 55 percent of its employees were below the age of 35.
Given its global operations, non-Malaysians formed around a fifth of the company's workforce last year at 21 percent, little changed from 2012 and 2013, according to data from PETRONAS SR2014. In terms of gender distribution within the firm, 72 percent were males, while females made up the remaining 28 percent in 2014 – a ratio that was in line with the previous two years.
Generated by readers, the comments included herein do not reflect the views and opinions of Rigzone. All comments are subject to editorial review. Off-topic, inappropriate or insulting comments will be removed.