Suncor Makes Unsolicited $3.3 Billion Bid for Canadian Oil
by Bloomberg
|
Scott Deveau & Jeremy van Loon
|
Monday, October 05, 2015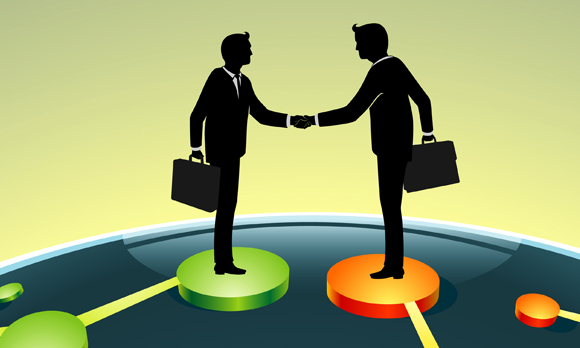 Suncor Energy makes an unsolicited offer to buy Canadian Oil Sands Ltd. for about C$4.3 billion ($3.3 billion), taking advantage of plunging crude prices to seek to add production in Alberta.
(Bloomberg) -- Suncor Energy Inc., Canada's biggest energy company, made an unsolicited offer to buy Canadian Oil Sands Ltd. for about C$4.3 billion ($3.3 billion), taking advantage of plunging crude prices to seek to add production in Alberta.
Suncor is offering a 43 percent premium to Friday's closing share price and promised higher dividends to Canadian Oil Sands shareholders if the proposal is accepted, Calgary-based Suncor said in a statement Monday. Canadian Oil Sands shares surged 48 percent to C$9.16 at 1:45 p.m. in Toronto, above the offer price of about C$8.84, based on Suncor's Friday closing price. Suncor fell 2.3 percent to C$34.55.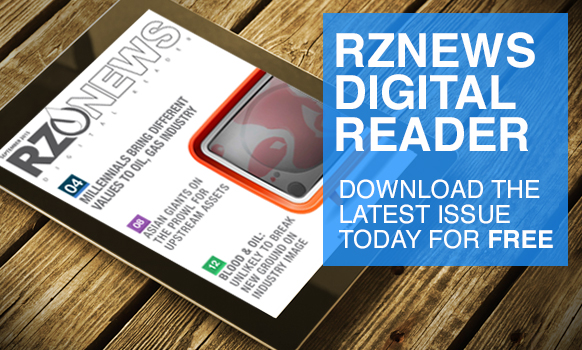 "We are in the midst of a low crude price environment and the near- to mid-term prospects of a price recovery appear poor," Steve Williams, Suncor's president and chief executive officer, said in a conference call Monday. "The outlook for markets appears very challenging, especially for standalone producers like Canadian Oil Sands. We're offering a significant premium to COS' current market price and also providing exposure to a meaningful dividend increase."
Syncrude Venture
Canadian Oil Sands is the biggest shareholder of the Syncrude joint venture, which also includes Imperial Oil Ltd. and Suncor as investors. Suncor's offer would boost its share to 49 percent, giving it almost double the stake of the next- biggest holder, Imperial. Previous approaches by Suncor in March and April were turned down by the company and the board, Williams said on a conference call. Suncor decided to set aside the takeover plan until oil prices collapsed several months later, he said. The deal requires the support of two-thirds of Canadian Oil Sands's shareholders.
The offer is 22 percent less than Suncor's initial offer on April 9 of 0.32 of a Suncor share, according to regulatory filings. That earlier offer would have amounted to C$12.59 per Canadian Oil Sands share, as of the close that day. Under the terms of Monday's offer, each shareholder would receive 0.25 of a Suncor share.
"They said they weren't interested in pursuing a negotiated outcome," Williams said in a phone interview. "My feeling was that having reflected and still seen great benefits for both sets of shareholders, I thought the only way then to take it ahead was to make the offer directly to their shareholders."
Offer Review
Canadian Oil Sands said it's reviewing the offer with its advisers and will make a recommendation to shareholders as soon as possible. Advisers previously retained by the company will assist it now, including Royal Bank of Canada, Osler, Hoskin & Harcourt LLP and Kingsdale Shareholder Services, according to a statement from the company.
Including the company's estimated outstanding net debt of C$2.3 billion as of June 30, the total transaction value is about C$6.6 billion, Suncor said. This would be the second- largest deal for Suncor, after its purchase of Petro-Canada.
Canadian Oil Sands has plunged along with oil prices, forcing it to slash its dividend several times in recent years. The former income trust, a class of securities that paid high dividends until their tax advantage was removed by the Canadian government, pays a dividend of 5 cents a share, down from as high as C$1.25 a share in 2008. The stock had dropped 41 percent this year through Friday, compared with a decline of 4 percent for Suncor.
Higher Dividend
Suncor said the deal would lead to a 45 percent dividend boost for Canadian Oil Sands shareholders. Suncor's dividend yield is 3.3 percent, compared with 2.5 percent for Canadian Oil Sands, based on Friday's close. Suncor was advised by JP Morgan Chase & Co. and Blake, Cassels & Graydon LLP. The offer will be open for acceptance until 5 p.m. Calgary time on Dec. 4, unless extended or withdrawn, according to the statement.
Suncor's unsolicited offer is surprising because hostile bids are uncommon in Canada and it comes before many were expecting mergers and acquisitions to pick up, said Martin Pelletier, managing director and portfolio manager at TriVest Wealth Counsel Ltd. in Calgary. With Canadian Oil Sands trading above its offer price, a rival bid appears expected, Pelletier said.
"If oil prices go back to $60 there's plenty of room for that," said Pelletier, who bought Canadian Oil Sands shares recently betting on a takeover and is in the money on the stock's gain. "Everything's on the table when you do a hostile like this. Canadian Oil Sands is going to look at everything."
--With assistance from Rebecca Penty in Calgary.
To contact the reporters on this story: Scott Deveau in Toronto at sdeveau2@bloomberg.net; Jeremy van Loon in Calgary at jvanloon@bloomberg.net To contact the editors responsible for this story: David Marino at dmarino4@bloomberg.net Carlos Caminada, Jeffrey Taylor.
Generated by readers, the comments included herein do not reflect the views and opinions of Rigzone. All comments are subject to editorial review. Off-topic, inappropriate or insulting comments will be removed.
RELATED COMPANIES