Russia Oil Output at Post-Soviet High on Foreign Projects, Rosneft
by Reuters
|
Friday, October 02, 2015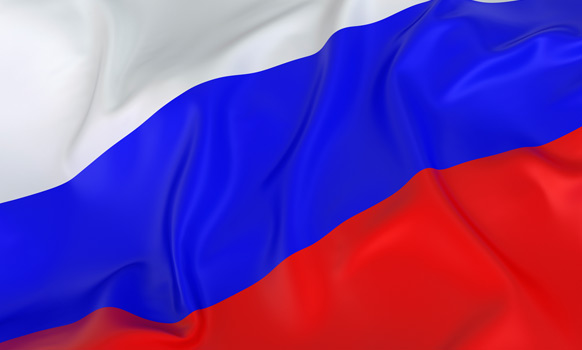 Russian oil output reached a new post-Soviet monthly high of 10.74 million barrels per day in September thanks to foreign-led projects and Rosneft, according to Russia's Energy Ministry.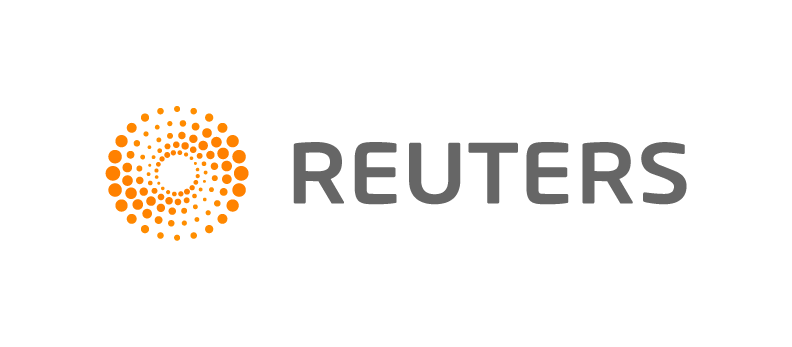 MOSCOW, Oct 2 (Reuters) – Russian oil output, one of the world's largest, reached a new post-Soviet monthly high of 10.74 million barrels per day (bpd) in September thanks to foreign-led projects and Rosneft, Energy Ministry data showed on Friday.
Output rose from 10.68 million bpd in August and eclipsed the previous record of 10.71 million bpd reached earlier this year, adding to a global glut that has battered oil prices. In tonnes, oil output reached 43.961 million, versus 45.17 million in August.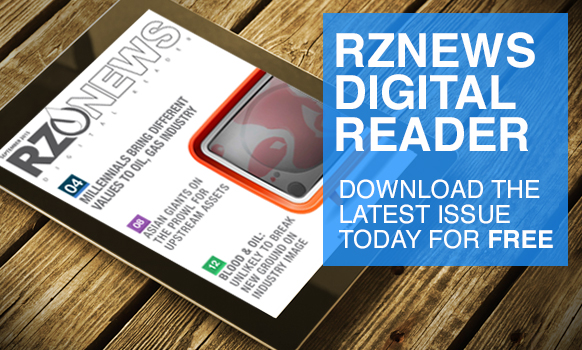 Russian oil production has surprised analysts and industry watchers with its almost uninterrupted rising trend despite widely assumed predictions it would fall due to the depletion of fields in West Siberia, the country's largest oil province. New technologies and active drilling helped production to rise.
Russia has been unwilling to cut output to support the price of oil, which has more than halved since peaking in June 2014 to trade just below $50 per barrel – the level on which
Russia's budget is formed. According to Kuwait's oil minister Ali al-Omair, global crude oversupply is around 1.8 million bpd. He expects oil prices to rise by the end of 2015.
Friday's data showed that Russian oil output under production-sharing agreements, designed in the 1990s to encourage investment by foreign oil firms, jumped 10 percent in
September from August to almost 1.23 million tonnes (300,000 bpd).
The ministry gave no breakdown of the data for those projects, which include Sakhalin-1 developed by Rosneft, ExxonMobil, ONGC and Sodeco; Sakhalin-2 involving Gazprom, Shell, Mitsui and Mitsubishi ; and Kharyaga with Total, Statoil and Zarubezhneft. Sanctions do not affect those projects.
Production at Rosneft, the world's largest listed oil producer by output, edged up 0.4 percent. Pipeline oil exports via the Transneft monopoly stood at 17.784 million tonnes (4.345 million bpd), up from 16.903 million tonnes in August. Gas production was at 47.17 billion cubic metres (bcm) last month, or 1.57 bcm a day, versus 43.7 bcm in August.
(Reporting by Vladimir Soldatkin; Editing by Dale Hudson)
Generated by readers, the comments included herein do not reflect the views and opinions of Rigzone. All comments are subject to editorial review. Off-topic, inappropriate or insulting comments will be removed.
RELATED COMPANIES
Company: Exxon Mobil Corporation
more info
Operates 16 Offshore Rigs
- Exxon, Petrobras Form Alliance To Develop Oil, Gas Projects (Dec 14)
- ExxonMobil to Lead Construction, Ops of Mozambique LNG Facilities (Dec 13)
- ExxonMobil Jumping in to Mexico Fuel Market With First US Cargo (Dec 06)
Company: OAO Gazprom
more info
- Court Rejects PGniG's Attempt To Limit Gazprom's Use Of Opal Pipeline (Oct 13)
- Russia's Gazprom Signs LNG Supply Deal With Ghana (Sep 18)
- Gazprom Says Sanctions Won't Stop Nord Stream 2 Pipeline Project (Aug 30)
Company: Statoil
more info
Operates 1 Offshore Rigs
- Sharp Fall In Applications For Norway's Arctic Oil Permits (Dec 05)
- Statoil Greenlights $6B Flagship Arctic Oil Project (Dec 05)
- Partners to Invest in New Gas Module at Troll C Platform (Nov 07)
Company: Total S.A.
more info
- Total Starts Up Antwerp Refinery And Petrochem Complex After Upgrade (Nov 30)
- Hoegh LNG: Pakistan LNG Import Project Consortium Folds (Nov 16)
- France's Total Buys Engie's LNG Business For $1.5B (Nov 08)
Company: Rosneft
more info
- Russia's Rosneft Signs Oil Supply Deal With Greece's Motor Oil (Nov 20)
- Eni Looks To Strengthen Ties With Rosneft, Maybe In LNG (Oct 19)
- Kremlin Oil Major Piles Up Investments In Iraq's Kurdistan Amid Crisis (Oct 18)
Company: ONGC
more info
Operates 37 Offshore Rigs
Manages 8 Offshore Rigs
- Venezuela's PDVSA To Tap Oil Customers To Pay $449MM To ONGC (Nov 15)
- Sources: India ONGC Strikes 'Good' Offshore Oil, Gas Find (Sep 20)
- India To Acquire Seismic Data Of 48,000 Line kms To Boost Oil, Gas Output (Sep 12)
Company: Mitsui
more info
- Japan's Mitsui OSK Targets 26% Stake In Swan's Indian LNG Unit (Sep 18)
- As Rivals Circle, Japan Boosting Firepower To Buy Global Energy Assets (Sep 23)
- Gas Glut Upends Global Trade Flows As Buyers Find New Leverage (Aug 16)
Company: Mitsubishi
more info
- Mitsubishi Heavy Bets on New US Turbomachinery Demand (Feb 17)
- Shell-Led Group Delays Decision On Canada Gas Export Plan (Jul 12)
- Japanese Banks Expand To Ranks of World's Biggest Energy Lenders (Jun 09)
Company: Zarubezhneft
more info
- PETRONAS Denies Plans to Sell Upstream Assets to Russian Party (May 25)
- Total to Transfer 20% Interest and Operatorship of Kharyaga PSA (Jan 21)
- Russia Oil Output at Post-Soviet High on Foreign Projects, Rosneft (Oct 02)
Company: Royal Dutch Shell plc
more info
- Shell Says Fire Extinguished At Singapore Refinery-Petchem Plant (Dec 11)
- Sharp Fall In Applications For Norway's Arctic Oil Permits (Dec 05)
- Pressured For Profit, Oil Majors Bet Big On Shale Technology (Nov 28)