Velociraptor Rig Combines Speed, Capability of Coil Rigs and Jointed Pipe
by Karen Boman
|
Rigzone Staff
|
Friday, September 25, 2015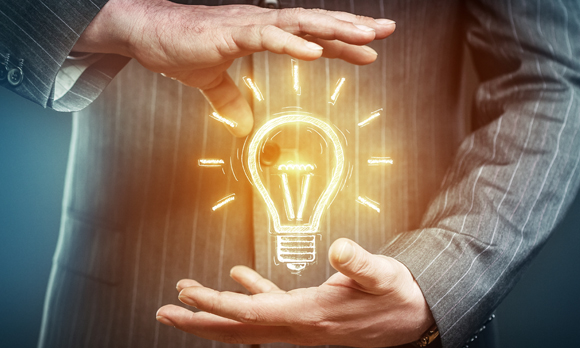 Raptor Rig sees opportunities beyond the current downturn for its new land drilling rig technology.
The current downturn in the global oil and gas industry may not seem like an opportune time to introduce a new drilling rig. However, the founders of Raptor Rig see opportunities on the horizon for their drilling rig technology.
Named for the fast-moving dinosaur, the Velociraptor Rig has been designed to eliminate the inefficiencies of the 100-year old drilling platform and include automation that industry is having trouble installing on the traditional platform, Brett Chell, an energy tech entrepreneur involved with the company and managing director of Axial Energy Technologies, told Rigzone in an interview.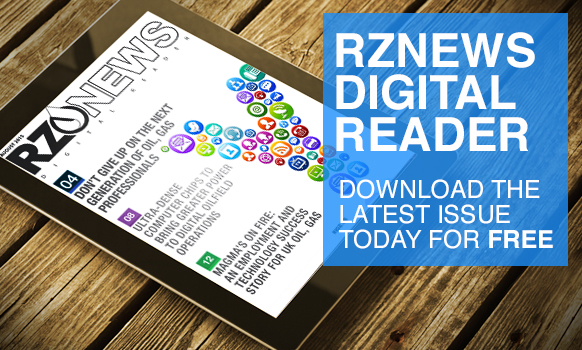 The rig is a conventional style jointed pipe rig that does simultaneous connections, something that Chell says has not been done before. The Velociraptor rig combines the best attributes and speed of a coil rig with the extreme capability and time-tested viability of jointed pipe.
The rig has been created by oil and gas drilling company veterans, Reg Layden and Richard Havinga, who have designed some of the world's fastest and most efficient rigs, said Chell. Layden is an ex-general manager of Xtreme Coil Drilling and Technicol, and Havinga is the former president of Xtreme Coil Drilling and Foremost Industries.
Engineers and rig designers by trade, Layden and Havinga were the forefathers of the heavy coil movement and were responsible for the invention and development of the world's first heavy coil rigs, said Chell. Heavy coil, which is used on land, was invented because it was believed it could work faster by eliminating connections, which it did. But the limitations on deep holes and a limited number of really expensive tools that are available for coil, it is no longer viewed as a solution, said Chell.
The two founders had an a-ha moment, realizing that to truly automate and improve land drilling rigs, they needed to completely redesign them to meet today's needs. The result was the Velociraptor Rig. The two decided that the rig design was different enough to warrant its own company, and expect the first rig prototype to be ready in 16 months.
The walking rig's drastically different design – which encompasses a teardown and rebuild of the existing drilling rig platform – allows for a 30 percent reduction in drilling time. The rig is also among the world's first rigs to be fully automated to wholly eliminate the need for workers on the drilling rig floor, Chell said.
The rig's walking ability is not revolutionary, but its secret sauce is its ability to accomplish all the upsides that coil had – such as fast running in hole and tripping times – by using an automated jointed pipe system. The rig technology is strictly jointed pipe or conventional rigs, with no coil aspect, Chell said.
Besides being the first truly automated rig and not mechanically assisted, the rig also is a modular design, in which maximum hook load will be 1.5 million pounds but can be configured to a 400,000-pound hook load as well, said Chell. All of the rigs in the fleet will have the same center section, or chassis, allowing for a 1600 horsepower (hp) configuration up to 3200 hp, or 4800 hp in extreme cases. By adding or subtracting drives or pumps, the 1.5 million-pound can be achieved.
The revolutionary aspect of this rig is its ability to do connections outside of the critical path, so the drilling pipe rig is almost continuously drilling-making the connection outside the drilling path, which no other rig in the world does. The overall time for the connection outside the critical drilling path – which makes up most of a rig's non-productive time – can be reduced by 70 percent.
The rig, which is 135 feet high, is also managed pressure drilling (MPD)-ready. MPD can often be an added expense to the operator but Raptor Rig has taken this into consideration and built their rigs to be MPD ready. The rig also can be moved in 22 loads instead of the 44 loads typically needed for a triple size rig, Chell said.
Despite Downturn, Technology for Efficiency Always in Demand
Now may not seem like the best time to launch a new rig, but from a manufacturing standpoint, there isn't a better time to build, said Chell. Right now, the company can build the rigs at a reduced cost.
Given the downturn in drilling, additional rigs aren't needed right now. But Chell said the company is confident that North American drilling will have rebounded by the time the first rig prototype is ready. The rig will be able to work worldwide, but has been specifically suited and adopted to work in the Middle East, said Chell. Rig Raptor sees opportunities in this region, with drilling activity remains strong in Saudi Arabia and Iran presenting a potential new opportunity.
The lower oil price environment presents the perfect time to introduce a new product to the market, Frost & Sullivan Director of O&G Carl Larry told Rigzone in an email statement.
"This issue here is not lower oil prices, it's learning how to operate more efficiently within the tighter price range of oil," said Larry.
While most people will say the story of 2015 is that oil prices have plummeted, what's really happened is that West Texas Intermediate crude has settled into a range between $45/barrel and $55/barrel and haven't moved much outside of that range. The year 2001 was the last time that a market was confined to such a tighter band.
"The challenge now is for crude oil producers is to start making money within this range. At the beginning of 2015, many were convinced that oil production would erode and decline with oil prices below $60. What has happened since the start of the year is that oil production has peaked at 9.6 million barrels per day (bpd) in June, and while oil has continued to fall to below $40, we have maintained domestic production of crude oil above 9 million bpd."
This was achieved by finding better technology, particularly in rigs, said Larry. Rigs that can advance current technology and improve efficiency are going to be widely sought after. The idea now is to make more money with what's available, and that will have some cost, but a necessary one.
"I think that as we continue to discover oil prices within a range at least next year and possibly 2017, we're going to see more producers move forward by concentrating efforts on technology and efficiency as the key to increasing bottom line margins," said Larry.
One idea is rigs that can process more "Big Data" and can learn from discrepancies during all phases of the production cycle. Increases in rig and other new technology innovation could boost efficiency while decreasing initial capital and operating costs.
Chris Specziale, president of HXR Drilling Services, said that today is a good time to roll out new drilling rig technologies because there is always a "bug in the system" that can take weeks or months to address.
"Coming off of a price downturn, with the future still a bit suspect, I would think companies that had already rolled out and perfected new, more efficient technology will be the first to get new contracts."
"No operator wants to be a guinea pig for a service company – they were promised something, they expect that; not months of glitches and technical issues that, for a large part, may be on their dime," Specziale told Rigzone in an email statement.
Generated by readers, the comments included herein do not reflect the views and opinions of Rigzone. All comments are subject to editorial review. Off-topic, inappropriate or insulting comments will be removed.
MORE FROM THIS AUTHOR
Karen Boman
Senior Editor | Rigzone