Oil Market Doldrums Seen Delaying Sanctions for New LNG Projects
|
Wednesday, September 23, 2015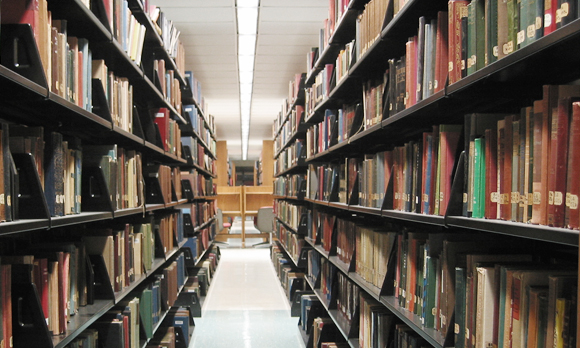 New liquefied natural gas projects appear likely to be shelved temporarily due to the prolonged slump in crude oil prices.
The year-long decline in oil prices has taken its toll on new liquefied natural gas (LNG) projects worldwide as upstream petroleum firms reduced capital expenditure (CAPEX), including delaying or even cancelling greenfield developments.
Currently, at least 46 major projects – holding approximately 20 billion barrels of oil equivalent in resources – have been deferred due to the market downturn, Wood Mackenzie's Head of Gas and Power Consulting Rajnish Goswami said Sept. 9 at CWC's 7th World LNG Series: Asia Pacific Summit in Singapore.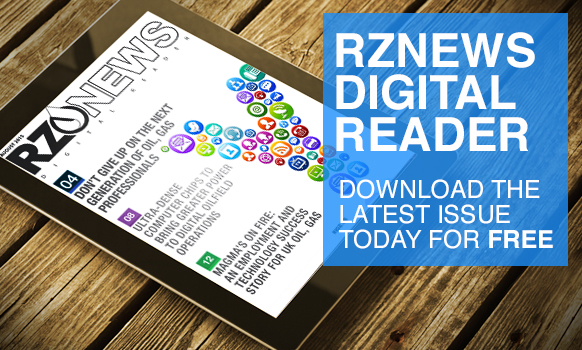 "LNG prices are under pressure with near term weak demand. Investments in new LNG supply is under threat and $200 million CAPEX [have been] delayed, many of them gas projects," he added.
Pessimism shrouded the industry, affecting upstream investments, as global oil prices have shown little signs of recovery after falling below the psychologically significant $100 a barrel mark just over a year ago. U.S. crude and global benchmark Brent oil futures are just under half their values from the previous year, settling Sept. 18 at $44.68 a barrel and $47.47 a barrel, respectively.
Fading Interests in New Projects
Under pressure from an unfavorable oil price environment, several major international oil companies (IOC), including BP plc, Chevron Corp. and Royal Dutch Shell plc, had trimmed capital spending by 10 to 12 percent this year compared to 2014, Seah Moon Ming, Group CEO of Singapore-based Pavilion Energy Pte Ltd., noted in his address at the conference.
"They are doing so by farming down on selective positions or cancelling pre-FID [final investment decision] projects. Shell's cancellation of its Arrow Greenfield LNG project bears testimony to the extent of cost cutting measures adopted by IOCs," he said.
Shell indicated Jan. 29, when it released its fourth quarterly 2014 results, that it would not proceed with the Arrow Greenfield LNG project in Australia amid a weak oil market.
The industry downturn could not come at a worse time for Australia, whose LNG sector is on track to surpass Qatar and be the world's largest exporter. Six projects are currently under construction and will come on stream by the end of 2017.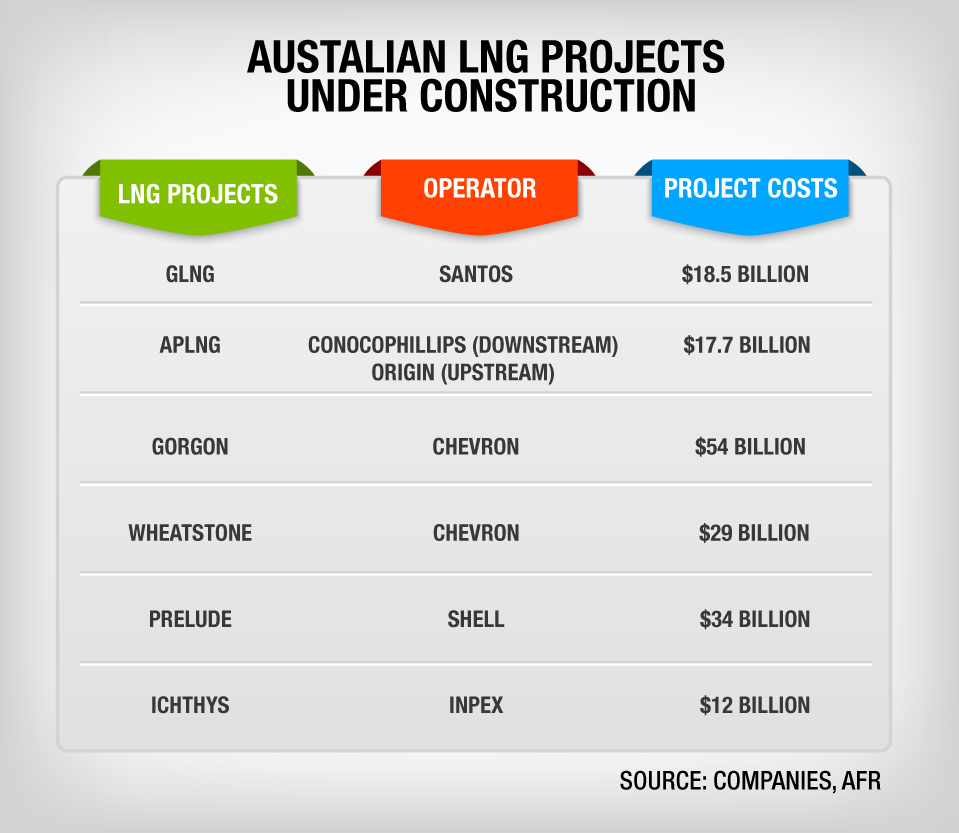 Australian Projects Under Construction
Back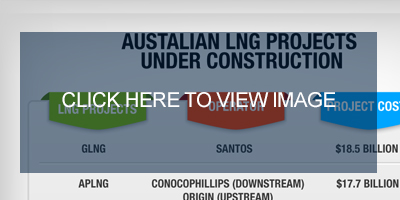 The Australian LNG industry has embarked on a $143.6 billion (AUD 200 billion) expansion over the last five years, when oil prices were mostly above $100 a barrel, Dr. Malcolm Roberts, chief executive of the Australian Petroleum Production & Exploration Association (APPEA), said Sept. 17 in the Australian Financial Review (AFR). So the question of profitability will dog these projects as they struggle to break even.
"In $60 a barrel oil environment, the Australian projects will continue but you're probably not breaking even," the International Energy Agency (IEA) Senior Gas Expert Costanza Jacazio said, as reported in the Sept. 6 edition of AFR.
"Will anything else in Australia proceed beyond this next portion of projects? I think in this environment it is very unlikely," Jacazio added.
Australian LNG projects that could be delayed include the Browse floating LNG (FLNG) project offshore Western Australia and the Sunrise Project in the Timor Sea – both operated by Woodside Petroleum Ltd. – and the Exxon Mobil Corp.-operated Scarborough development off Western Australia.
The lackluster oil prices have also weakened global LNG demand, contributing to doubts by the IEA that any existing LNG projects in Australia will be approved for expansion this decade, the AFR added in its Sept. 6 report.
1
2
3
View Full Article
Generated by readers, the comments included herein do not reflect the views and opinions of Rigzone. All comments are subject to editorial review. Off-topic, inappropriate or insulting comments will be removed.