New Architecture Needed to Ensure Success of IoT Implementation
|
Tuesday, September 22, 2015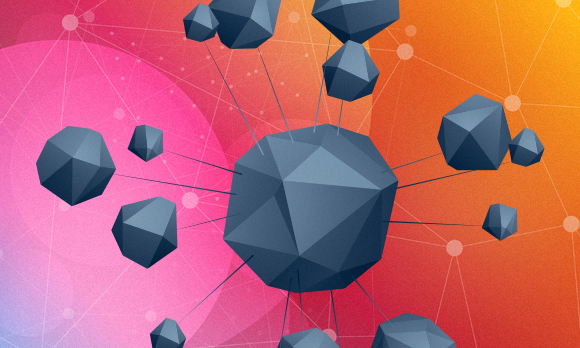 The oil and gas industry needs a new architecture to ensure successful implementation of IoT technology, industry officials say.
The oil and gas industry can reap multiple benefits from Internet of Things (IoT) technology, but will need to implement new infrastructure to fully take advantage of these benefits.
The industry needs to adopt a new model that allows data to go directly to the enterprise system, rather than collecting data with conventional sensors and then placing data into a process control network with SCADA, distributed control systems (DCS) and then a firewall. This existing model is not feasible for IoT, as consumers of data are increasingly third parties, not just the operator, said Dave Lafferty, president of Scientific Technical Services. Lafferty served as chairman at the Energy Connection Network's inaugural IoT in Oil and Gas Conference.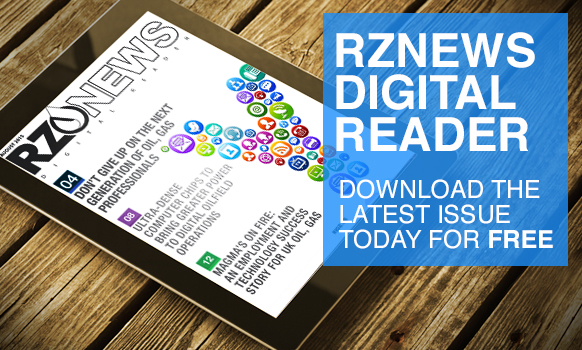 The solution in the past would be to put data into a corporate network protected by additional firewalls. If one wall goes out, the whole thing can break, Lafferty told attendees at the event, held last week in Houston. Instead, oil and gas companies should use an IoT provider with a polling or subscription model to know who has access to what data and where that data should be placed. Analytics to make sense of data, security in place so data can go around the DCS, and a backhaul network that takes data from the field, are also necessary.
An example of a company actually following this model is San Antonio-based WellAware, which monitors wellhead data on a subscription basis, and backhauls and stores data in the cloud for analytics before delivering that data to a desktop or a mobile device. The company also offers 55,000 square miles of coverage, and covers all major shale plays in North America and in Alaska, said Lafferty.
Lafferty sees potential for IoT technology in sweet spots such as production chemical monitoring onshore, as well as corrosion and machine health monitoring. To get around the hype surrounding IoT, oil and gas companies should demand a price-oriented service, versus buying widgets, to reduce the risk of switching to IoT. Instead of thinking about what the technology can do, companies should think in terms of verticals, such as improving wellhead monitoring, said Lafferty.
"Getting ubiquitous coverage also is necessary to fully reap the benefits of IoT such as cost savings; small pilots won't make much of a difference."
Blake Burnette, director of equipment research and development with Baker Hughes, also sees the need for a new protocol to allow IoT technology to be successfully implemented. Burnette sees upstream as having the greatest potential for implementation of IoT technology. The downstream sector of oil and gas is heavily automated, and the midstream sector has limited opportunities for IoT, Burnette told conference attendees. Asset and especially people tracking are other areas ripe for IoT technology. Burnette quoted one industry official who said wondering who was at their company's worksites kept him up and night. Cameras with facial recognition technology could address this issue.
Developments in IoT technology such as microseismic and resistivity can help companies better understand what occurs downhole during a hydraulic fracturing treatment. To date, the industry hasn't had a good sense of what's going on, with a lot of modelling and speculation occurring.
"People develop these belief systems around stuff and they can be completely wrong, but you haven't been able to argue with it because there's been no data," said Burnette.
Interesting things are coming online, such as GroundMetrics' resistivity technology, to provide a better picture.
Like the steam engine, assembly line automobile manufacturing and industrial robots, IoT presents potential to revolutionize a number of industries. This technology could transform how the oil and gas industry acquires, communicates, stores, analyzes and visualizes its data, a transformation that can enhance operational productivity and safety while reducing costs, said Lafferty. While DCS and SCADA systems won't completely go away, the industry is moving away from primary use of these systems towards greater use of ubiquitous connected devices feeding enterprise systems.
The fact that companies besides operators are consuming data is one of the business drivers behind the move toward IoT technology. Demand for results-oriented pricing, such as paying for a reading per month, is another big stepchange and driver behind IoT. The larger size of the fields where oil and gas companies are working, such unconventional oil and gas fields, also is playing a role in the move towards IoT. The shift towards open loop systems and monitoring data for performance and corrosion – rather than closed loop systems where hardware is taking measurements and acting on it immediately – is another factor.
The fact that original equipment manufacturers (OEM) are shipping pumps and valves with 50 embedded systems is another driver towards IoT. OEMs are using these systems to better understand how customers are using their products – and in what environments they're using them – to improve these products and seize an opportunity for recurring revenue, Lafferty said. Time to market is another driver, with shorter timeframes for bringing a field into production. The final driver behind IoT adoption is the Great Crew Change – or retirement of older workers and influx of millennials into the industry.
"The new workforce wants tools that work as easily as an iPhone with no complex interfaces, and to be in a connected world like they are at home," Lafferty noted.
Drivers on the technology side for IoT adoption include the reduced cost of deploying wireless sensors in the industrial world and advent of smart sensors, which can generate more readings beyond temperature and pressure such as network and sensor health and equipment health. Even conventional sensors are generating 20 to 30 times more reading than before, combined with the digitization of waveform, vibration and acoustics to monitor for machine health and corrosion. Distributed computing, in which fiber sensors are used to measure temperature and pressure, are generating a terabyte a day of data at the wellsite, said Lafferty.
"Sensors are forcing us to do away with conventional approaches. We really have to scale communications to the areal extent of operations, the number of sensors and the amount of data those sensors are generating," Lafferty said. "We have to adapt to waveforms and distributed sensors, and the ability to deploy this technology very quickly to exploit market opportunities."
These opportunities can include newly acquired acreage on one side of a field, with operations to start in a matter of weeks. Being able to keep a handle on thousands of sensors at a wellsite and to understand spatially where corrosion occurs on the processing stream, also makes IoT technology adoption critical.
The oil and gas industry is starting to realize that there are huge advantages to adopting IoT technologies. These benefits include:
improved production, safety and integrity
more effective gas detection and corrosion tools
a reduction in unplanned downtime, reduced labor by remote monitoring versus driving
reduced energy costs
What are the barriers to IoT? Using the traditional approach, adding sensors to a traditional system is very expensive, with lots of control work needed to ensure integrity.
"We need a solution that protects the control system but lets us add a new class of data without the overhead and rigor associated with control data," Lafferty said.
Another challenge for oil and gas is the cost of sensors, which have to be sledgehammer and pressure washer proof. Making sensors suitable for these rugged environments requires sensors made from pricey metals, said Burnette.
Lafferty is seeing a lot of buzz around analytics, but cleaning up and normalizing data prior to analysis can be an even bigger task, and is another challenge to the adoption of IoT in oil and gas. Analytics can include descriptive, or business intelligence; diagnostics; predictive analytics, or likelihood of an event occurring; and visualization or the ability to get data when, where and in the form it's needed.
Stranded data is another issue facing industry's adoption of IoT technology. Many of these technologies are implemented in silos, but are not available across a company. Data can become stranded along any of the five steps Lafferty outlined; having a system that addresses all five is critical. Incomplete network coverage – with tablets used to record readings on one side of a field, but a clipboard still needed for the other side – is another issue.
Presenting the right argument for adopting IoT technology can be another issue. Lafferty has seen projects go into the ditch because somebody argued about the technology, not about what the technology can do. Burnette has found that projects fail when not enough manpower exists to champion products in push installation in the field. For a large project, seven full-time champions are needed to ensure successful installation and debugging of IoT technology. Resistance to change is the biggest challenge to IoT, with thousands of excuses to be made for not using IoT technology.
"It helps to have muscle on the ground," said Burnette.
Burnette concluded by noting that the cloud is coming – and that oil and gas companies should just drink the Koolaid and get on with it – and that IoT is not a technology issue, but a management issue. Implementing IoT is like trying to turn a supertanker, but once it's turned, it will go in the desired direction, said Burnette.
"Once you get everyone trained to put down clipboard, you won't have a problem – it will take on a life of its own."
Generated by readers, the comments included herein do not reflect the views and opinions of Rigzone. All comments are subject to editorial review. Off-topic, inappropriate or insulting comments will be removed.