Q&A Spotlight: Norfin Offshore's Charles Udonwa
by Chee Yew Cheang
|
Rigzone Staff
|
Wednesday, September 16, 2015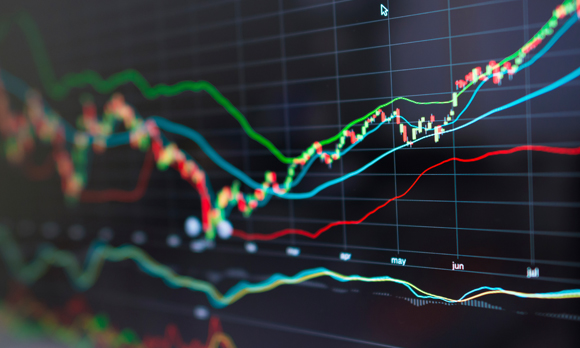 Rigzone speaks with Norfin's Executive Chairman Charles Udonwa about Nigeria's petroleum industry and the growing deepwater segment in West Africa.
Singapore-based Norfin Offshore Pte Ltd. focuses primarily on Nigeria and West Africa, highlighting the interconnectedness of the global petroleum industry, where geographical constraints are often transcended. Recent developments in Nigeria, where a new president – set on reforming the petroleum sector – appointed a former Exxon Mobil Corp. executive to head state-owned Nigerian National Petroleum Corp. (NNPC), may lead to improved business climate for investors.
Nigeria holds around 180.1 trillion cubic feet of gas reserves in 2014 – the largest in Africa – and has the second largest oil reserves of 37.1 billion barrels in the continent, according to BP Statistical Review of World Energy 2015. Despite the abundance of hydrocarbon resources, Nigeria faces challenges in drawing investments, as the U.S. Energy Information Administration (EIA) noted in February that oil production has been "hampered by instability and supply disruptions, while the natural gas sector is restricted by the lack of infrastructure to monetize natural gas that is currently flared."
Rigzone asked Norfin's Executive Chairman Charles Udonwa about his thoughts on Nigeria's petroleum industry and his plans to tap opportunities in Nigeria in the current industry downturn, including the growing deepwater segment in West Africa.
Charles Udonwa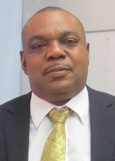 Executive Chairman of Norfin Offshore
Source: Norfin Offshore
Rigzone: What are your views on global oil prices and the timeline for recovery?
Udonwa: Low oil price is affecting the offshore marine vessels support market negatively and looking ahead, there will be surplus supply of oil as Iranian supplies return to the market. But there is some positive news. Recently, OPEC [Organization of Petroleum Exporting Countries] forecast higher oil demand from next year. To achieve recovery and sustainability in the offshore support market, there must be a balance in oil prices. I see the current trend of low oil prices continuing until September or October, after which prices may recover to $55 to $60 a barrel next year as global oil demand rises – due to growth of middle class in most countries.
Rigzone: As Norfin operates in the offshore support vessel (OSV) segment, what is your view on the present day rates and how do you deal with the current oversupply?
Udonwa: As expected, due to the current low oil price, the oil majors are cutting back on operational cost, thus reducing vessel charter rates. We have seen a trend whereby most countries are adopting cabotage regulations to protect, sustain and encourage indigenous ship owners even in Africa. So I think vessel oversupply is only felt in Asia and Europe. In some of the African or South American countries, vessels charter demand is stable.
We see better demand for platform supply vessels (PSV) and anchor handling tug supply (AHTS) vessels. I think the market is going through an adjustment to accommodate to the existing oil price. Most of the buyers and builders have reduced production. So by next year or the year after, there should be a balance in the availability of vessels because oil majors are taking in vessels that are not more than 10 years old. A lot of vessels will be taken out for demolition and this will help the market to adjust itself.
Rigzone: How challenging is the business environment for Nigeria's offshore oil and gas sector?
Udonwa: Nigeria, like any other oil producers, faces challenges. The situation is made worst in Nigeria as it is a Third World country where corruption and a lack of transparency in contract/policies are rife. The industry in Nigeria also lacks relevant manpower.
For the OSV market, securing contracts is a major challenge as the process is not transparent but based on relationships with who you know either at the oil majors or at NNPC. We have observed with sadness as companies with no vessels have tendered and were awarded contracts. We thought that with local content regulations, the lack of transparency in contract awards will be eliminated, but this was not the case. Procurement managers at oil majors say they are abiding by local content regulations. They listed all the companies with vessels for a particular category without taking cognizance on whether the companies/vessels as registered are available, or on long term contracts with other oil majors. As such, you can have your vessels in Nigeria with no chance of being awarded contracts. So I think this require adjustment. Most Nigerians have complained and petitioned the government and NNPC. Somehow I think there will be changes.

AUDIO CAST
Q&A Spotlight: Norfin Offshore's Charles Udonwa
1
2
View Full Article
Generated by readers, the comments included herein do not reflect the views and opinions of Rigzone. All comments are subject to editorial review. Off-topic, inappropriate or insulting comments will be removed.