Big Data, Internet of Things Transforming Oil and Gas Operations
|
Thursday, September 17, 2015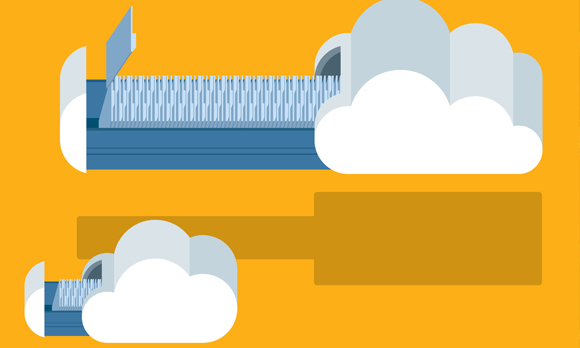 The amount of Big Data generated by oil and gas operations continues to grow as industry seeks to define Big Data and derive more benefits from it.
The oil and gas industry is in the petabyte-exabyte stage in terms of the size of its Big Data.
The size of the industry's Big Data falls in the middle of the range of Big Data definitions, said Kathy Ball, general manager for Devon Energy's advanced analytics team, in an interview with Rigzone.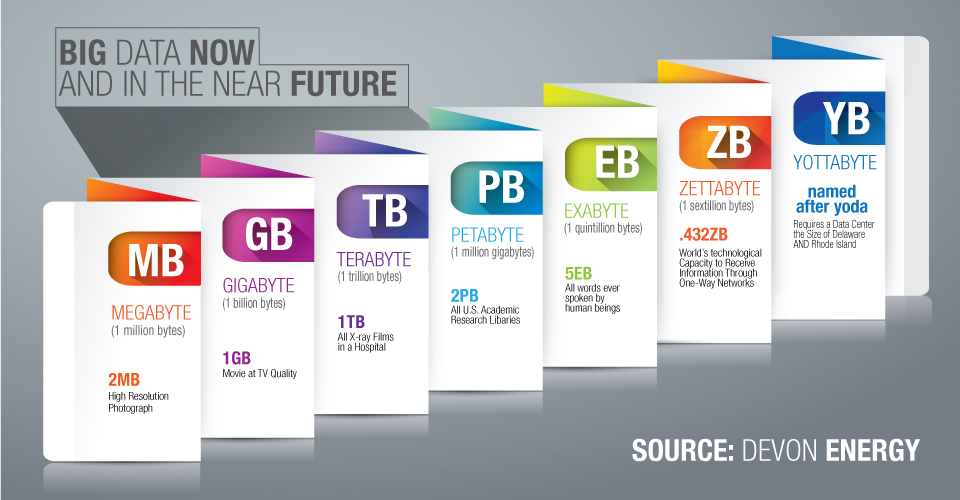 Big Data, Internet of Things Transforming Oil and Gas Operations
Back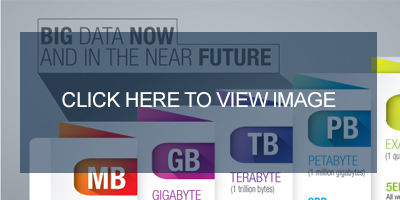 The amount of data generated by oil and gas operations is starting to explode as real-time information from sensors is being collected at a rate of 4 milliseconds. The speed of this data gathering is pushing the size of oil and gas Big Data into the exabyte range and larger as companies handle more data sets, Ball told Rigzone.
The combination of shale development and cheap sensor technology – which increased the amount of data coming from operations – drove Devon to commit to boosting its data quality and governance through Big Data and Internet of Things technologies. This commitment occurred prior to Ball's arrival, and will remain a priority for the company going forward, Ball added. This also includes increasing the amount of sensors involved at drillsites that can relay data for real-time analysis.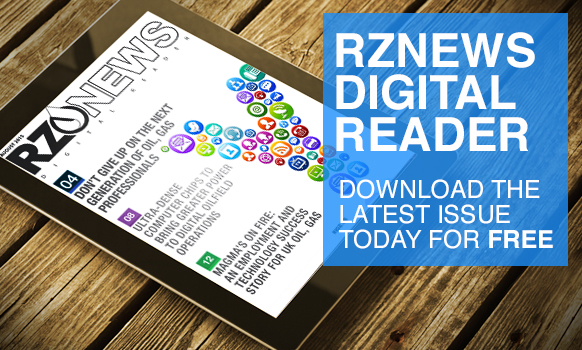 Devon, one of the first oil and gas companies to adopt Hadoop infrastructure, is now using this file structure to enter into new realms not thought possible. The company has used advanced analytics – putting words and numbers together to see what the story is – for tasks such as monitoring the speed and location of its vehicle fleet, the need to evacuate workers in areas where hydrogen sulfide is present, using text analytics to reduce non-productive time (NPT), analyzing seismic data, and conducting predictive analytics, Ball said.
In one case, using Hadoop and SAS and text data – or bad word analysis – and numerical data helped Devon determine that NPT was occurring due to generator issues, meaning that an electrical skill set was needed to address this area. By taking all the comments and get the words associated, Devon pinpointed the issue, and concluded that having this electrical skill set could reduce NPT by 30 percent.
To get out of data jail, breaking down barriers and understanding that data is a strategic resource and asset is critical.
"The person who conquers data really has a strategic advantage. Rather than having a division own data, or not having division look at data from another, Devon pools its data into a resource reservoir that anyone can access."
Ball's team has found that drilling, completion and production are all asking the same questions. Getting people to talk – and allowing people access to data they didn't have before – has been amazing, Ball said. Instead of different versions of the truth, there's one version and one system that everyone goes by.
Educating Devon's different divisions on what is possible with Big Data analytics – and what is a Big Data problem versus a complex business analysis problem – is part of Ball's job. Before, only a slice of pre-stack or post-stack data could be analyzed – now, Devon's analytic team can take an entire pre or post-stack data in color and use advanced pattern recognition techniques to find new data.
"It's also amazing that I can go from analyzing data once a year or month to every five seconds and get a reasonable answer back so a decision can be made," said Ball. "We've come an incredibly long way."
The definition of Big Data depends on who you ask, said Ball. Some people consider not being able to email an Excel spreadsheet or a file of over 50 gigabytes of data as a "Big Data" problem.
"How companies define it is whether data is too big for a company's current IT infrastructure to analyze," said Ball.
Devon has an in-house presentation available to employees to show them what's possible with Big Data and analytics technology. That includes whether or not something is a problem that needs to be solved with Big Data tools, and getting people beyond buzzwords.
"Everybody wants to put everything into Hadoop because it's cool, when maybe it's a megabyte problem."
Low oil prices have spurred interest in analytics at Devon, such as real-time analytics on the drillbit or on completions to see what's happening in reservoir to solve the multi-million dollar problems, Ball said.
"The use of analytics must be actionable and data-driven, have a monetary impact, and answer the question, "so what?" Otherwise, it's just an academic exercise," said Ball.
In 2016, Devon will delve further into the use of advanced machine learning and artificial intelligence.
Generated by readers, the comments included herein do not reflect the views and opinions of Rigzone. All comments are subject to editorial review. Off-topic, inappropriate or insulting comments will be removed.