LNG to Take Center Stage in Shipbuilding Battleground
by Chen Hui Hui
|
Rigzone Contributor
|
Monday, September 14, 2015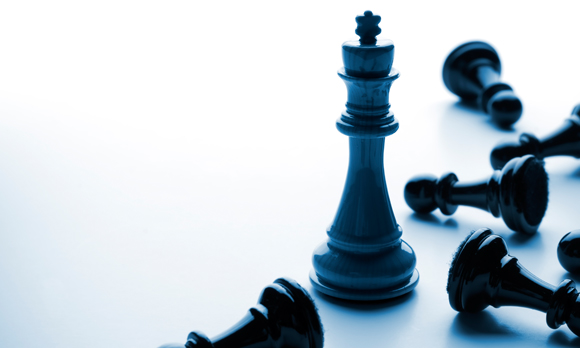 South Korea and Singapore shipbuilders are angling for early mover advantage for a larger pie of the LNG value chain.
Leading shipbuilders in Singapore and South Korea are realigning their product offerings to tap potential demand for next-generation vessels capable of meeting the new emission control requirements scheduled to kick in from 2020.
The International Maritime Organization (IMO) has announced the intent to introduce by 2020 a new standard to tighten allowable sulfur content in marine fuels globally outside of the emission control area in the North Sea, off the United States and Canada.
The timeline for the imposition of the so-called IMO Tier III emission standard imposing a .5 percent sulfur limit globally remains subject to a review to be completed by 2018, according to the World Shipping Council.
Oil companies have also developed low sulfur marine gas oil capable of satisfying the new emission requirements.
Yet, as Daewoo Shipbuilding & Marine Engineering's General Manager for Product Strategy, Stephano Heo pointed out, liquefied natural gas (LNG) maintains a favorable spread over low sulfur marine gas oil, not least because LNG is pegged to a fraction of the standing oil prices.
State Support for LNG-Fueled Shipbuilders
As a result, major ports including in Singapore and South Korea have embarked on development of LNG bunkering infrastructure.
The governments of Singapore and South Korea have also extended policy or financial support, to ship owners and shipbuilders alike, to invest in LNG-fueled vessels.
South Korea's government has made known its intent that its planned LNG bunkering operations starting with the Tongyeong gas terminal from 2018, shall support a drive towards dominating the shipbuilding of LNG-fueled vessels.
South Korea is already home to what was touted as Asia's first LNG-fueled passenger vessel, Econuri, which ran on an LNG fuel supply system developed by Samsung Heavy Industries.
In its effort to spur LNG bunkering demand, the Maritime Port Authority of Singapore also unveiled last October, incentives of up to $2 million per vessel towards investment in LNG-fueled vessels, capped at up to six such vessels. The incentives shall support Singapore's eventual aim to evolve into an LNG bunkering hub.
Interest in LNG-Fueled Drillships and Vessels
According to senior yard executives in South Korea, rig owners have already inquired after LNG-fueled drillships, although newbuild orders are likely to take time to materialize given an oversupply of offshore drilling rigs as fleet utilization fell across the board following cuts to exploration spend on lower oil prices.
Rig owners are also less motivated to invest in LNG-fueled technology because – as with the charter contracts for offshore supply vessels (OSV) – the bunker fuel for offshore drilling rigs has been traditionally supplied by oil companies.
However, one OSV contractor flagged caps imposed by oil companies on bunker use in OSVs as driving ship owners to seek more fuel efficient newbuilds.
Ship owners active in the North Sea and the U.S. Gulf of Mexico, where caps on sulfur content in marine fuels have already been capped at 0.1 percent from 2015, have taken the leap to invest in LNG dual fueled vessels.
1
2
3
View Full Article
Generated by readers, the comments included herein do not reflect the views and opinions of Rigzone. All comments are subject to editorial review. Off-topic, inappropriate or insulting comments will be removed.