Archer Seeking to Change Industry Mind on Modular Platform Rigs
|
Thursday, September 10, 2015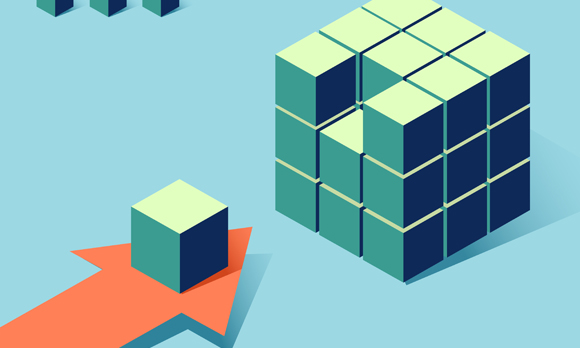 The number of North Sea wells set for abandonment could present an opportunity for modular rigs for drilling platforms, an Archer official tells Rigzone.
Given the large number of North Sea wells set for abandonment in the next decade, oilfield service company Archer is seeking to change the industry's mind about the effectiveness and cost of modular rigs for platform drilling.
From a platform drilling perspective, Archer has seen at least a 40 percent reduction in activity levels and expects this trend to continue through at least third quarter 2016. But opportunities still exist as wells still need to be maintained and abandoned, with around 900 North Sea wells needing to be abandoned in the next five to 10 years, said Kevin Cowieson, business development manager for the North Sea Region, quoting statistics from Decom North Sea.
Archer anticipates activity in this sector to begin ramping up again in late 2016/early 2017. While the company's modular rigs – which can be stacked on drilling platforms like Legos – might not be suitable for all of these wells, a number of them could benefit from Archer's technology, Cowieson told Rigzone in an interview at the 2015 Offshore Europe conference in Aberdeen. For example, the water depths of some fields can pose challenges for jackups, which are sometimes used in this line of work.
Modular rigs had been attempted in the past, but met with limited success, primarily due to the efficiency of these rigs and their weight. Installing these older, traditional style modular rigs always required a heavy lift vessel to install equipment on the platform, adding to project costs. The North Sea's harsh weather environment also limited the window for such an installation to a few months a year, Cowieson said.
Seeing a market opportunity, Archer first began exploring development of a modular drilling rig in 2007. In the cycle of oil price dips, the first things to get cut typically have been maintenance and drilling facilities. As a result, many of these assets were showing their age. But the cost of reactivating derrick packages outweighed the benefits of drilling two or three additional wells to get more oil, making a lot of projects not viable, Cowieson said.
The company, known as Seawell at the time – merged in 2011 with Allis-Chalmers Energy to form Archer – partnered with German manufacturer Max Streicher GmbH to design the rig. For the design, the company primarily looked at existing technology in the land drilling market. After examining different technologies – including traditional drawworks and hydraulic ram rigs – Archer eventually settled on a rack and pinion technology due to its power to weight ratio, making it light to lift off a boat.
When designing the rig, Archer made a conscious decision not to use a prototype, but the latest proven technology, to minimize the challenges of getting operators comfortable with a new technology. Instead, Archer spent a lot of time focusing on good ergonomics and reducing the number of needed workers. The workers on board the rigs aren't on the floor, but in heated cabins, operating the rig with a touchscreen and automated technology. Removing people from the floor reduces the risk of injury, and is another benefit of Archer's modular rig technology, Cowieson said.
The Archer Emerald was the first rig built, the result of an experiment to break down a land drilling rig into modular pieces. The rig was sent to New Zealand in 2012 to work for Shell Todd. Expecting a surge of plugging and abandonment (P&A) activity in 2017 to 2018, Archer's original plan in 2007 was to build a fleet of five modular rigs. Since nobody foresaw the 2008-2009 financial crisis, Archer went ahead and built the Archer Emerald on spec, which proved a good decision, Cowieson said.
The company proved the efficiency and safety of this technology with the Archer Emerald's drilling performance offshore New Zealand over a two-year period. During that time, the rig drilled a 4.1 mile (6.5 kilometer well), the longest well ever drilled from a platform in New Zealand. The rig also drilled through a fault line without causing any earthquakes, Cowieson said.
Archer's experience in New Zealand was incorporated into the development of the Archer Topaz, which is working on a permanent P&A project for Statoil ASA at the Heimdal field in 393 feet (120 meters) of water. The facility, which also had been used as a pumping station, has a large gas compression module in the middle of the pipe deck and an aging derrick set. A significant sum of money would have been needed to reactivate the platform. These challenges prompted Statoil to approach Archer about using a modular rig. Archer built the rig for the Statoil project after winning the contract for it in 2013.
To cope with a lack of pipe deck, Archer built a modular pipe deck over the package to allow it to access the slots, Cowieson said. The rig itself can be broken down into 12-ton lifts, and a standard platform crane can be used, eliminating heavy lift vessel costs. For the Topaz operation, the company managed to move the rig on the platform in 11 standard supply vessel platform sailings, or 37 days. Cowieson said the operation could have been done quicker, except for the limited bedspace and lifts and night. Archer sees the 37 days as a success, given the time also involved in hooking up a rig to emergency systems on a platform to comply with Norway's NORSOK guidelines.
The rig also operates with a smaller crew than a traditional rig. It can be run with as few as 16 people on a 24-hour basis, but the efficiency starts to fall. Typically, the rig can operate efficiently with between 21 and 23 people. Cowieson said the rig has performed exceptionally well, and is on the ninth of the 12 wells in the program and is nearly 50 days ahead of schedule.
The rig technology does have some limits. A platform needs to have room to accommodate the modules and to handle their weight; it is also more cost-effective to already have accommodation facilities on board. In its research of the North Sea brownfield market, Archer found that many older platforms have derrick package and support modules below the pipe deck. Given the high costs of removing the package and modules, Archer had to find a way to bring its own pumps and tanks and have space on the platform for them, while saving room for drill pipe. The solution: Archer decided to design a Super Singles rig – 45 foot single joint only – and remove set back capability.
When Archer was designing the rig, the main principle usage identified was to use the rig as an alternative to existing platform rig reactivation, Cowieson said.
1
2
View Full Article
Generated by readers, the comments included herein do not reflect the views and opinions of Rigzone. All comments are subject to editorial review. Off-topic, inappropriate or insulting comments will be removed.