Dependably Low Natural Gas Prices a Plus for Fall Finance Check
by Deon Daugherty
|
Rigzone Staff
|
Friday, September 11, 2015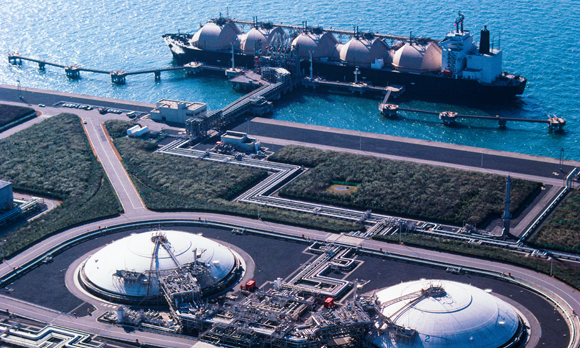 Low, but stable natural gas prices position gas companies in stronger spot than oil-focused peers during fall borrowing base redetermination.
As oil and gas companies anticipate the lending industry's semi-annual finance check this fall, it appears that natural gas companies – with stable, but low prices – might be better positioned than oil-focused businesses.
Talk in the banking community has raised concerns that dismal commodity prices have driven down upstream valuations so low that banks would cut the capital they contribute to the sector. That could be the case for companies that trade mostly in oil because a key factor in the lending equation is what's changed since the spring.
David Meats, an equity analyst at Morningstar Inc. in Chicago, told Rigzone the forward look at natural gas prices hasn't been a major swing. Crude oil prices per barrel, however, have switched between the $50s, $60 and most recently, $40s.
"It's the oil guys who are going to see the impact," he said.
However, natural gas prices have been reliable and as such, companies that deal mostly in that commodity wouldn't see much volatility, either.
In addition to the change in commodity prices, lending institutions examine a company's proved reserves, price outlook and hedge book.
Again, oil producers are at a disadvantage, Meats said. Oil companies that opted to stop drilling took a hit on their proved reserves; and oil companies that continued to drill lost out on their future potential production numbers.
Gas companies could stay on track with their proved reserves adding up and their future potential production increasing, too.
In fact, Rex Energy Corp. in Pennsylvania announced in a release it plans to re-affirm its borrowing base of $350 million. More dramatically, Gulfport Energy Corp. said in a statement the company intends to propose a borrowing base increase to its borrowing base this fall.
Gulfport, which operates in the Utica and Louisiana, has more oil exposure than pure-play natural gas companies, Meats said. For example, Rice Energy and Antero Resources are both developing gas assets in the Marcellus and Utica shales; consequently, they have less at stake when oil prices de-stabilize a balance sheet.
Meats said it's fairly unusual for companies to announce their borrowing base plans, but the current commodities environment is different from recent years.
"We're not normally seeing companies making a point [of the borrowing base]," he said. "It's usually a footnote on page 8 of a [news] release."
Generated by readers, the comments included herein do not reflect the views and opinions of Rigzone. All comments are subject to editorial review. Off-topic, inappropriate or insulting comments will be removed.