Sky Futures Launches 48-Hour Drone Inspection Service for the North Sea
by Jon Mainwaring
|
Rigzone Staff
|
Thursday, September 10, 2015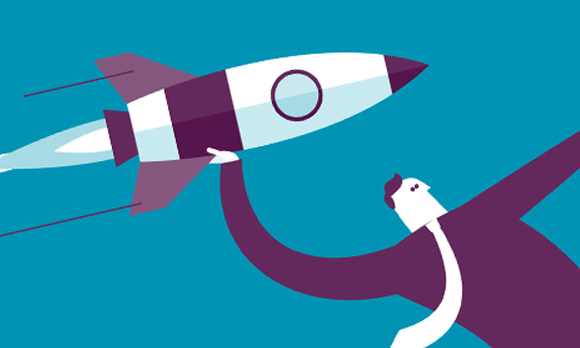 Sky Futures uses Offshore Europe 2015 to launch its new 48-hour Rapid Response Service for the North Sea region.
Drone inspection firm Sky Futures is using Offshore Europe 2015 to trumpet its new 48-hour Rapid Response Service for the North Sea region.
The company, which specializes in using unmanned aerial vehicles (UAVs) to conduct detailed analysis of onshore and offshore oil and gas assets, told reporters at the show Thursday that it will now be able to offer a 48-hour response to a request for a drone inspection to customers throughout the North Sea region.
"We can now get a team offshore anywhere in the North Sea within 48 hours," Sky Futures COO and co-founder Chris Blackford said.
The service will be based out of the company's Aberdeen operation.
Blackford also said that the low oil price was helping to drive more customers to using drones for maintenance inspection. He said that what a two-man team operating a UAV can achieve in five days would take a rope-access inspection team up to eight weeks, and that on a like-for-like basis using a UAV is 85 percent cheaper.
"We're looking to double revenues this year and treble them next year," he added.
Sky Futures' drone team consists of two men – a pilot and an inspection engineer – but the firm sees its focus solely on the oil and gas sector as a key differentiator to its competitors as it allows it to invest heavily in data analysis. "The focus for us is not the drone," Blackford said, pointing out that it is merely a data collection tool.
To see Rigzone interviewing Chris Blackford at Houston's Offshore Technology Conference in Houston in May this year, click here.
Generated by readers, the comments included herein do not reflect the views and opinions of Rigzone. All comments are subject to editorial review. Off-topic, inappropriate or insulting comments will be removed.