OE 2015: Oil, Gas Project Costs: Learning from Other Industries is Key
by Bertie Melinda Taylor
|
Rigzone Staff
|
Wednesday, September 09, 2015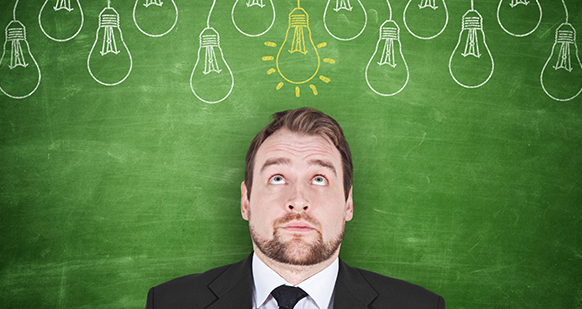 While there are reasons to stay positive about the global future of oil and gas, learning from other industries can help turn hope into operational results, according to GE.
While there are plenty of reasons to stay optimistic about the future of oil and gas and related businesses in Aberdeen and around the globe, unless the industry learns from other sectors, this optimism wont translate into real results, Tassos Vlassopoulos, strategy and marketing director at GE Oil & Gas, told an audience at the 2015 Offshore Europe conference Sept. 9.
During a session he highlighted learnings, efficiencies and visibility practices in other industries such as wind and aviation. Both industries have undergone many changes in these areas over the years – including serious earnings slumps – to eventually see improvements in their profitability.
Modularization in wind turbine development and consistent processes in engine development and construction in aviation (to keep the learning curve stable) are two examples that the energy industry can learn from, he said.
"To be clear, what happens in other industries can't necessarily be copied and pasted into oil and gas practices. But we need to see and borrow from other industries to improve processes and profitability, especially when it comes to the governance models."
To truly become more profitable in the future, project costs need to be reduced by 30 to 50 percent, he said. This can be accomplished through innovation, smart partnerships with customers and creating an efficient, thriving operation.
"In looking at CAPEX trends from 2005 to 2012 for large oil companies around the globe, it was clear that spending had increased significantly during the period," he said. "There were two key reasons. Project characteristics were becoming bigger, more challenging, and in increasingly difficult locations. There was also a lack of project management skills. But there are five ways we believe that we can see improvement in capital productivity within the industry."
The first is to use standardization, effectively using standard building blocks and configuring equipment according to operators' philosophies and the needs of the fields. This would include attention to processes, industry engagement and organization, he said.
The second is to avoid feature creep.
"We should be developing products as they are needed by our customers, and we should be working with them as a practice. We should also always be developing products, testing them, learning, then taking those learnings, embedding them into the project and, effectively, reducing the cost of the project."
The third element is about suppliers and the supply ecosystem. It's about performance management and the supply chain process, he said.
"How do we help them embed quality staff, improve their processes and what they offer to us? How do we effectively compensate our suppliers? Do we actually pay them better prices on the learning curve?"
The fourth is the careful review of regional and local capabilities in new basins (improvements in efficiency and breakeven utilization costs) and the fifth involves more successful project management and execution insights, or how we deploy digital tools and virtual environments.
"This last element will improve visibility both internally and for customers. From the day an order comes in we should clearly see its phases until it's out the factory gate, and the customer should have visibility into this process. If we do this, we have a revenue generator instead of just a cost exercise.
"If we can truly change the mentality of how we innovate, partner and drive operational improvements, we believe we can be best-in-class within two years."
Generated by readers, the comments included herein do not reflect the views and opinions of Rigzone. All comments are subject to editorial review. Off-topic, inappropriate or insulting comments will be removed.
RELATED COMPANIES