DNV GL: Oil Price Downturn Opportunity to Address Inefficiencies
by Karen Boman
|
Rigzone Staff
|
Wednesday, September 09, 2015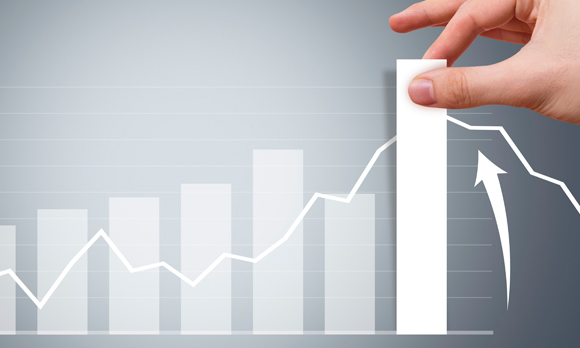 The oil and gas industry should use the current oil price crisis as a chance to remove operational inefficiencies and reduce costs, a DNV GL official says at SPE Offshore Europe.
The oil and gas industry should use the current oil price crisis as a chance to remove operational inefficiencies and reduce costs, DNV GL CEO said at SPE Offshore Europe.
It's not news that the industry is facing tough times due to the nosedive in oil prices. A survey conducted earlier this year by DNV GL found that 85 percent senior oil and gas industry professionals said that cost management was either a high priority or a principal focus for 2015.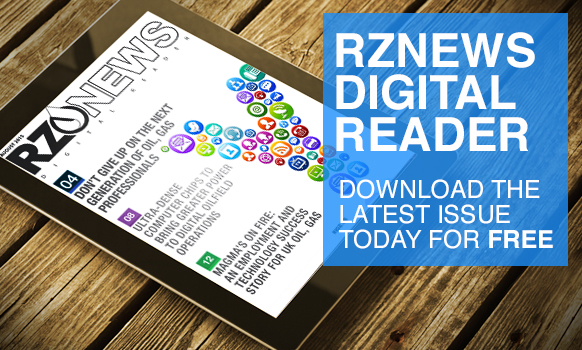 For the past decade, the industry also has faced escalating costs, and the recent drop in oil prices makes it particularly painful for industry. The cost issues are most acute in the North Sea. Remi Eriksen, group president and CEO for DNV GL, said the oil and gas industry will not start seeing a recovery until 2017, and offshore drillers won't see the market start trending upward again until 2018.
Rather than feeling bleak, the oil and gas industry should "not waste a good crisis". Instead, industry should use the current downturn as an opportunity to remove inefficiencies from the value chains and create simpler systems, with more and better collaboration across value chains and more visibility in operations, Eriksen told reporters at a press briefing at the SPE Offshore Europe Conference Wednesday in Aberdeen, Scotland.
"In the current business environment, the purpose of innovation becomes much clearer," Eriksen commented. This innovation should be aimed at creating simpler, smarter solutions, not more complex ones. "We must have the courage to think differently and challenge current business practices."
Eriksen said that DNV GL will continue to invest 5 percent of its revenue into research and innovation to help industry become more efficient without compromising on safety. From his experience in industry, Eriksen noted that borrowing practices from other industries can help, as the challenges that oil and companies face cannot be solved by competence in one industry alone. DNV GL's emphasis on cross-industry collaboration has received great support, including the application of offshore wind to produce power for oil and gas installations and support subsea infrastructure. DNV GL's other cross-industry collaboration projects are focused on digitalization, hybridization, standardization and the use of alternative fuels.
Costs have crept up over time due to the layers of complexity and too many different ways of doing things, said Liv Hovem, director of DNV GL's oil and gas division for Europe and Africa, during the press briefing. The scope creep of costs needs to be addressed to create a sustainable situation.
An example of DNV GL's joint industry projects (JIP) that are aimed at standardization to reduce costs while maintaining safety. These JIPs include standardizing subsea documentation to address the increase in man-hours dedicated to maintaining documents. In 2012, 15,000 man hours were used to complete 30,000 transactions to revise 10,000 documents; by 2015, the number of man-hours directed at this job rose over 700 percent to 120,000 man-hours for 120,000 transactions for 40,000 documents, Hovem said.
DNV GL also has launched two new JIPs: one to study how to reduce the costs of qualifying affordable composites for subsea use and another focused on new material solutions for flowlines, which will explore costs savings by use of high frequency welded/submerged arc welded pipes. DNV GL estimates these JIPS could deliver a combined saving of GBP 6.75 million (US $10.4 million).
Additionally, DNV GL has updated its Recommended Practice with a new strategy for effectively managing sand. Sand production and erosion can have significant financial and safety consequences for both production and assets, estimated by experts to run into the tens of billions of dollars each year, DNV GL said in a press statement. Sand management presents a challenge for late life production, with lower reservoir pressure and increase sand production. Production can be restricted by as much as 50 percent. DNV GL estimates that GBP 175 million (US $115.1 million) in savings for 50 affected fields could be realized.
Read other Offshore Europe 2015-related news at bit.ly/1UyQBy7.
Generated by readers, the comments included herein do not reflect the views and opinions of Rigzone. All comments are subject to editorial review. Off-topic, inappropriate or insulting comments will be removed.