Making the North Sea Work in a $60 World
|
Friday, September 11, 2015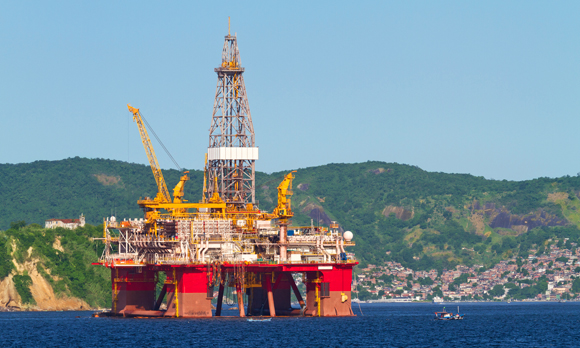 Rigzone talks to two key figures from the UK oil and gas industry about how the North Sea industry can remain sustainable in a $60-per-barrel world.
Lower oil prices mean that times are tough for oil and gas professionals whose work depends on the health of the North Sea industry.
This year has seen several big names involved in the North Sea region announce swingeing job losses. The start of 2015 saw majors such as BP plc, Chevron Corp., ConocoPhilips Co. and Royal Dutch Shell plc cut jobs in Scotland, while operators such as Statoil ASA have confirmed further jobs losses more recently. And among oilfield services companies, Technip, Saipem and Subsea 7 are just a few of the firms active in the North Sea to have announced thousands of job losses in recent months.
Yet, as David Rennie of Scottish Enterprise pointed out to Rigzone earlier this year, even at $50 per barrel two-thirds of the fields currently producing in the North Sea remain economic.
"It's a challenging time. We all know that. But I think you have to keep an eye on the long term," Rennie, who is international sector head for oil and gas at Scottish Enterprise, told Rigzone.
In the UK, the focus for now has shifted to making the North Sea basin sustainable in a lower oil price environment, according to Oil & Gas UK Chief Executive Deirdre Michie.
Michie, who took up her position at the energy industry body in February this year after a career with Royal Dutch Shell, sees it as a key task of hers to help bring the UK oil and gas sector together in order to make the UK Continental Shelf workable as a hydrocarbon region at $60 per barrel.
"A collective change in mind-set and behaviors will be required to secure efficiencies, boost productivity and improve industry competitiveness. Greater cooperation will be key and all must work together to secure the future of this industry – client, customer, employer and employee, trade unions, governments, regulators and trade associations," Michie told Rigzone recently.
"The industry's most urgent priority is to tackle the issues that are driving cost inefficiency on the UKCS. That means moving towards creating a leaner, stronger and safer business model that is more resilient to future economic challenges.
"There is increasing evidence that big strides are being made to improve efficiency and reduce the cost of operations. Lifting costs are anticipated to fall significantly as a result over the next twelve months.
"The sector is making progress on a number of fronts in such areas as business processes, culture and behaviors. It is identifying opportunities where introducing further standardization and simplification can help to remove unnecessary costs from the basin."
Government Must Play its Part
The UK government also has a part to play in boosting the industry, and Michie told us that her organization has good cooperative relationships with both the UK central government and the Scottish government but she believes more needs to be done to boost exploration on the UKCS.
"The rate of exploration on the UKCS remains extremely low, with just 14 exploration wells drilled in 2014, and only seven [during the first half of] this year – at a time when industry should be aiming to drill upwards of 30 wells a year to reinvigorate the basin. That harsh fact underlines why we need effective regulatory, licensing and fiscal measures in place by Budget 2016 at the latest."
The government has already had two Budgets this year – the first was in March, as is traditional in the UK, while the other "emergency" Budget was held a month after the General Election result that gave the Conservative Party a majority in the House of Commons for the first time since 1997.
In these Budgets, Chancellor of the Exchequer George Osborne proposed and confirmed a number of measures designed to boost activity in the North Sea and HM Treasury intends to work with the industry to promote exploration and address challenges to do with infrastructure and decommissioning.
1
2
View Full Article