India's Upstream Sector Draws Interest in Lackluster Contracting Market
|
Friday, September 04, 2015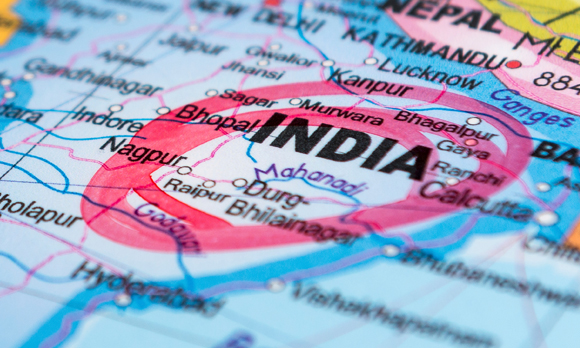 India appears like an oasis in the global upstream business as services firms compete for contracts in a market severely battered by the prolonged downturn in oil prices.
Seemingly immune to the industry downtrend, India's upstream petroleum companies have kept their focus on exploration and development projects in the country as they seek to address higher local energy consumption.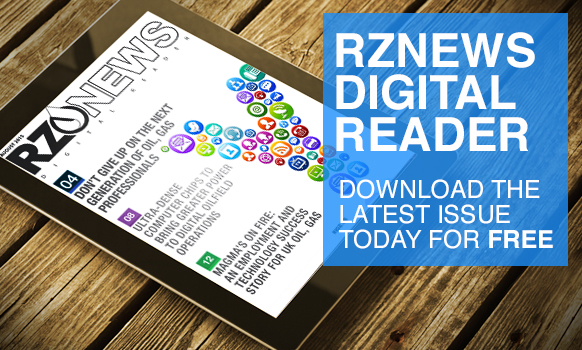 State-owned Oil and Natural Gas Corp. Ltd. (ONGC) – the country's largest upstream firm – awarded approximately $1.77 billion of oilfield services contracts for projects offshore India since September 2014, when global oil prices began their decline.
Strong economic growth and the accompanying rise in energy demand has left India's hydrocarbon producers with a few options but to increase local production and boost oil and gas imports. Gross domestic product in India – the world's second most populous state after China with 1.2 billion people – has been expanding in recent years, from 5.1 percent in 2012 to 7.4 percent, or $2 trillion last year, data from the World Bank showed.
Meanwhile, India consumed 3.85 million barrels of oil per day (MMbopd) in 2014, up from 3.68 MMbopd in the corresponding period in 2013, according to the June 2015 edition of BP's Statistical Review of World Energy. The South Asian nation's oil demand is projected to reach 8.2 MMbopd in 2040, the U.S. Energy Information Administration said.
ONGC Plans More Projects
Industry watchers noted that depressed oil prices, which settled at a 6-and-a-half year low of $38.24 and $42.69 a barrel for U.S. and Brent crude oil futures, respectively Aug. 24, are unlikely to derail plans of Indian companies in developing their upstream oil and gas projects.
ONGC Chairman DK Sarraf has revealed that up to $7 billion might be spent to develop the deepwater KG-D5 block in the Krishna-Godvari basin off India's east coast to bring it into production in 2018, Reuters reported Aug. 13. The block is targeted to reach peak production of 77,000 barrels of oil per day (bopd) and 600.28 million cubic feet per day (MMcf/d) of natural gas.
After reversing 7 years of production decline when ONGC posted marginally higher crude oil output in fiscal year (FY) 2014-15 ending in March 31, the company expects its Indian production to grow 11 percent over the next 3 years as new fields come on stream.
"We are investing heavily in marginal field developments, results of which have started to accrue," a senior ONGC official said, as quoted Aug. 9 in local daily The Economic Times.
ONGC's crude production looks set to rise to 24.81 million tons in FY 2017-2018, compared with 22.25 million tons in FY 2013-2014, while gas supplies will rise to 3.60 billion standard cubic feet per day (Bscf/d), or 102 million standard cubic meters per day (MMscm/d), in FY 2018-19, up from 2.26 Bcf/d (64 MMscm/d) in FY 2014-2015.
"ONGC is very active. It's normal for them [to continue with upstream developments], they are not cutting down on projects," Nitish Gupta, CEO of Offshore Construction at Singapore-based engineering, procurement, installation and construction (EPIC) contractor Swiber Holdings Ltd. told Rigzone.
"India is one of the biggest market now … and we (Swiber) are bidding for contracts there," he said.
ONGC is currently spending around $6.51 billion (INR 416.78 billion) for greenfield and brownfield projects to stem declining production at most of its ageing oil and gas fields in India. To achieve its targets, the upstream firm has allocated $3.77 billion (INR 241.88 billion) for six development projects and $2.73 billion (INR 174.90 billion) to redevelop three projects in the country's western offshore region.
The six developments, including the project cost, are:
Daman Gas Project ($949.42 million or INR 60.86 billion)
Visasthan & S-1 Gas Development ($634.34 million or INR 41.24 billion)
South Bassein Field ($720.72 million or INR 46.20 billion)
Vasai East ($386.41 million or INR 24.77 billion)
Gamij field development ($293.44 million or INR 18.81 billion)
1
2
3
View Full Article
Generated by readers, the comments included herein do not reflect the views and opinions of Rigzone. All comments are subject to editorial review. Off-topic, inappropriate or insulting comments will be removed.