Indonesia Plans to Offer 21 Oil, Gas Blocks for Tender in 2016
|
Thursday, September 03, 2015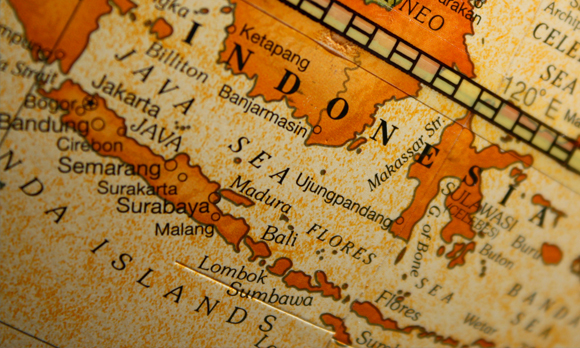 Indonesia plans to offer 21 conventional and unconventional oil and gas blocks in a tender in 2016.
Indonesia plans to offer 21 conventional and unconventional oil and gas blocks across the country in a tender in 2016 as it tries to attract upstream investments to secure future energy supply, local daily The Jakarta Post reported Wednesday.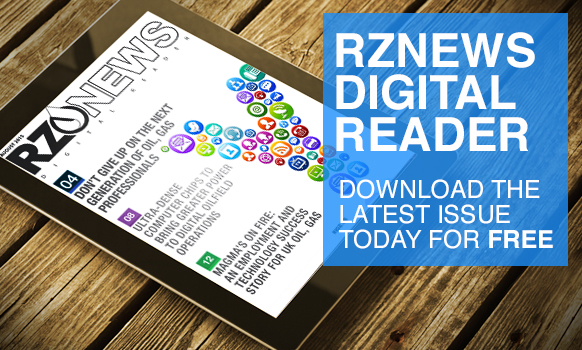 The government will offer existing oil and gas fields, shale gas blocks and coal bed methane (CBM) blocks in an open tender.
"The number of (oil and gas) working areas on offer has been declining from year to year. We expect that the number (of areas) will increase next year as a result of breakthroughs by the exploration team," IGN Wiratmaja Puja, director general for oil and gas at the Ministry of Energy and Mineral Resources (MEMR) said Tuesday during a hearing at Indonesia's House of Representatives, as quoted in The Jakarta Post report.
Wiratmaja revealed that of the 13 conventional oil and gas blocks available, eight of these will be offered through a regular tender. They include
SE Mandar
Tomini Bay I
Tomini Bay II
Tomini Bay III
Tomini Bay IV
Gorontalo Tomini I
West Misool
Merauke
The remaining five conventional oil and gas blocks offered through a joint study scheme are Batu Gajah Dua, Bukit Barat, West Bengara, West Kendilo and Ebuny.
Turning to unconventional blocks, the government will offer three shale gas blocks for tender, comprising Jambi, Central and East Sumatra as well as Central and Southeast Sumatra blocks. Meanwhile, the MEMR indicated that the five CBM blocks being offered are the Raja, Southern Sumatra, Bunga Mas, West Air Komering and South Bengara blocks.
The MEMR had earlier tasked an exploration team headed by geologist Andang Bachtiar to find oil and gas potential in the country.
In recent years, Indonesia has been struggling to reverse declining oil production caused by ageing wells in mature fields.
While upstream investment were needed, foreign oil and gas firms have been hesitant to invest in the former Organization of Petroleum Exporting Countries (OPEC) member as they were deterred by an uncertain business environment, bureaucratic red-tape and corruption scandals involving senior officials of upstream regulator SKK Migas and MEMR. As a result of falling domestic production, Indonesia was compelled to turn to expensive imports of crude oil and petroleum products to meet rising domestic energy demand in recent years.
Separately, Indonesia appears to be on track to offer as many as 11 conventional and unconventional blocks in a tender this year.
"We will look for companies with big capital and the ability to take risks," Wiratmaja said, referring to exploration in the eastern part of Indonesia, where a more challenging environment exists due to topography and inadequate supporting infrastructure although the country's frontier areas, particularly in deepwater locations, are estimated to hold significant reserves and resources.
Meanwhile, Indonesia could miss the 2015 oil production target as more than 10 companies have recently revised downward their oil production targets due to project delays, according to SKK Migas, as reported by The Jakarta Post Aug. 28. The upstream regulator estimated that Indonesia would only produce 812,000 barrels of oil per day (bopd) of crude this year, below the target of 825,000 bopd.
SKK Migas attributed the lower figure to a production delay in Exxon Mobil Corp.'s Cepu oil block in East Java following a riot in August. The upstream regulator's spokesperson Elan Biantoro told The Jakarta Post that the Cepu block missed its 100,000 bopd production target last month as production stood around 80,000 bopd. Cepu's production is expected to meet its production targets by October and peak at 225,000 bopd by the end of December.
Generated by readers, the comments included herein do not reflect the views and opinions of Rigzone. All comments are subject to editorial review. Off-topic, inappropriate or insulting comments will be removed.
RELATED COMPANIES
Company: Exxon Mobil Corporation
more info
Company: Indonesian Ministry of Energy and Mineral Resources
more info
Company: Special Task Force for Upstream Oil and Gas Business Activities
more info