Rattled by Pure Sentiment in August, Markets Return Focus to Fundamentals
Following stock market chaos in August that brought oil prices down to 6-year lows, oil traders focus again on the persistent global oil oversupply situation.
August has proven to be a month of extreme volatility for oil prices, but how much of this is based on sentiment and the realities of trading in the dog days of summer when volumes are historically lower, and, therefore, more prone to big market swings? The answer is that almost all the gyrations in price we've seen this month are based on factors outside of the fundamentals of supply and demand, and more about thin trading and financial markets that are very skittish about the "real" health of the Chinese economy, the world's second largest consumer of oil.
A global stock market selloff occurred this month after the Chinese government repeatedly devalued the yuan and also pumped liquidity into its equity markets. With investors already bracing for a possible U.S. Federal Reserve interest rate hike in September, which many thought might pump the brakes on a 6-year U.S. stock market bull run, markets panicked with the news of Chinese market intervention. With few reliable indicators for the actual health of the Chinese economy, this action taken by the Chinese government signaled to investors that the world's second largest economy was not what it seemed.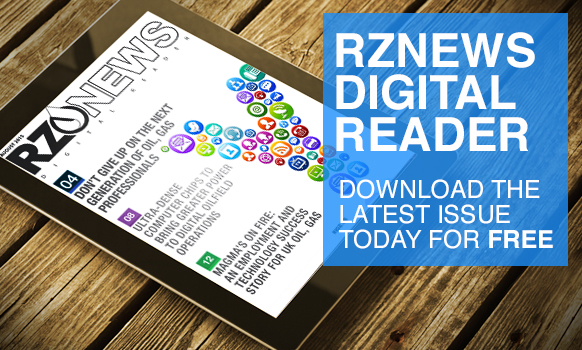 As a result of turmoil in global stock markets, oil prices fell to new 6-year lows this month. The U.S. benchmark, WTI, fell below an important psychological threshold of $40/bbl and Brent closed below $44/bbl. In the last week of August, markets have continued to be volatile, but have pared losses. The Dow Jones Industrial Average (DJIA) gained over 600 points Aug. 26, and the Shanghai Composite Index gained 5 percent Aug. 27. On the back of this news, and possibly with a fair amount of short-covering among traders, both WTI and Brent rose 10 percent Aug. 27, to settle at $42.56/bbl and $47.56/bbl, respectively.
With oil prices in bear market territory since July, and no apparent near-term potential catalysts to clear the current estimated global oil supply imbalance of about 3 million barrels of oil per day, an upturn in the market does not seem likely until 2016 or later. Both operators and drillers are in cost-cutting mode and activity levels have fallen sharply.
However, with service cost deflation for some offshore projects estimated by some analysts to be as much as 30 to 40 percent versus 2014 levels, $55/bbl may be the new $70/bbl (which was typically thought of as the threshold level to sanction major projects). Analysis from the latest round of earnings calls supports this assumption, with operators reporting Brent oil price breakevens at or around $55/bbl.
In addition, dayrates for deepwater rigs have fallen by half in some cases, according to Rigzone's RigLogix, with some rates dipping into the mid-$210s. With global offshore utilization at 68.7 percent –levels not seen since January 2011 – and with many drillers and service companies having shaky balance sheets, we expect more well-heeled contractors and financial players to bring about a consolidation phase in the industry. The first glimpse of this came Aug. 26 when Schlumberger (NYSE: SLB) announced it intends to acquire Cameron (NYSE: CAM) for $14.8 billion. With complementary businesses, services (SLB) and rig hardware (CAM), the combined entity could potentially exert greater pricing power when contracting with oil companies. Additionally, the acquisition enables Schlumberger to capture a broader range of business once oil companies believe enough costs have come out of the supply chain and deepwater drilling activity levels inevitably strengthen.
Generated by readers, the comments included herein do not reflect the views and opinions of Rigzone. All comments are subject to editorial review. Off-topic, inappropriate or insulting comments will be removed.