Oilfield Giant Schlumberger Buying Houston-based Cameron for $14.8B
|
Wednesday, August 26, 2015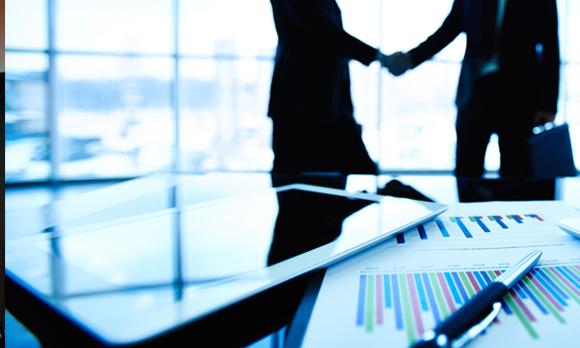 Schlumberger reaches an agreement to acquire Cameron for a total transaction value of $14.8 billion. Cameron stock skyrockets 41% after transaction announcement.
Oilfield services giant Schlumberger is acquiring Houston-based Cameron International Corp. in a massive $14.8 billion deal announced Wednesday.
Under the terms of the agreement, Cameron shareholders will receive 0.716 shares of Schlumberger common stock and a cash payment of $14.44 in exchange for each Cameron share. Based on the closing stock prices of both companies Aug. 25, the agreement places a value of $66.36 per Cameron share. The agreement was unanimously approved by the boards of directors of both companies.
Schlumberger chairman and CEO said in a statement that the agreement would open new opportunities for his Paris-based company of 120,000 employees.
"With oil prices now at lower levels, oilfield services companies that deliver innovative technology and greater integration while improving efficiency, which our customers increasingly demand, will outperform the market," he said. "We believe that the next industry technical breakthrough will be achieved through integration of Schlumberger's reservoir and well technologies with Cameron's leadership in surface, drilling, processing and flow control technologies. Deep reservoir knowledge further enabled by instrumentation, software and automation, will launch a new era of complete drilling and production system performance."
What's more, Kibsgaard said Schlumberger (NYSE: SLB) will gain new efficiencies through lowering operating costs, streamlining supply chains and improving manufacturing processes.
He said the company "looks forward to welcoming the talented employees of Cameron," and there was no mention of duplicative workers or layoffs.
As for Houston-based Cameron (NYSE: CAM), which has about 28,000 employees, board chairman and CEO Jack Moore said in a statement that the transaction builds on the companies' partnership on the OneSubsea program and will position Cameron for its next phase of growth.
The transaction is subject to Cameron shareholders' approval, regulatory approvals and other customary closing conditions. It is anticipated that the closing of the transaction will occur in the first quarter of 2016.
By mid-morning Aug. 26, SLB shares were trading down a little more than 4 percent at $69.52 each. CAM shares were popping at $59.95 each, an increase of 41.09 percent.
Generated by readers, the comments included herein do not reflect the views and opinions of Rigzone. All comments are subject to editorial review. Off-topic, inappropriate or insulting comments will be removed.