NOV's Williams: Energy Industry Will Barrel On
|
Wednesday, August 26, 2015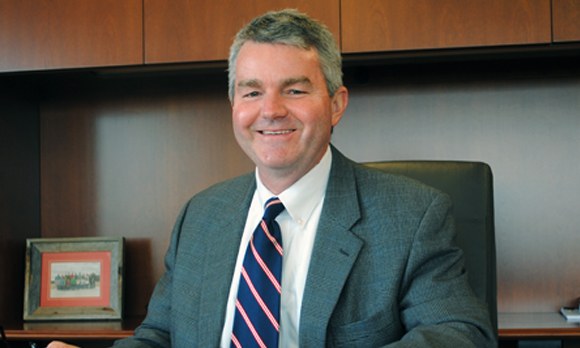 National Oilwell Varco's CEO, Clay Williams, tells Rigzone that after enduring six downturns in his career, he's learned there's always an upside.
Clay Williams, CEO of National Oilwell Varco, one of the leading oilfield service companies in the world, actually broke into the industry at one of the worst times possible: about six months before the oil price collapse in 1986.
"I hadn't been in it very long when I got to experience my first big downturn," he recalled, telling Rigzone about his entry into the business. "I think oil went from about $30 a barrel to about $9 a barrel, and stayed there for years."
However, not one to be deterred, he went on to work at Shell Oil Co., much of the time camped out on drilling rigs, for the next seven years. He earned an MBA and took a job at private equity firm SCF Partners before joining one of the firm's portfolio companies, which eventually merged into the prodigious oilfield services giant NOV Inc. in Houston.
Clay Williams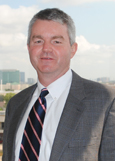 CEO, National Oilwell Varco
Growing up in the Houston area during the 1970s – Williams is a proud graduate of Katy High School – many youngsters gravitated toward the energy industry. As a high school debate champ, Williams studied up on energy challenges of the time: the second oil shock, the Iranian hostage crisis and Jimmy Carter's energy department.
"It was very topical then that there was a finite amount of oil and gas and U.S. production was thought to have peaked in 1971, and then was declining year by year while imports were growing," he said. "This was a big challenge facing our country. Fast forward to today, and this industry and the innovative people in it, have reversed that. That's remarkable, and to be a part of a company that's been a part of that is really exciting. Even in a downturn."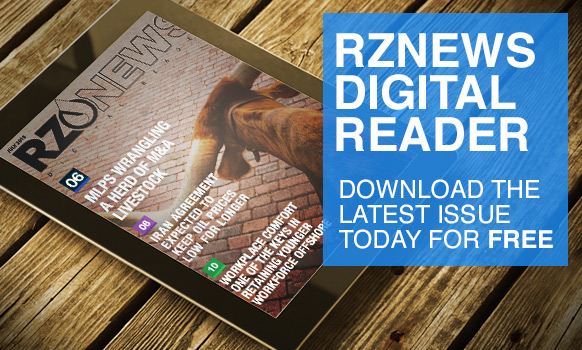 Rigzone: How does this downturn differ from the previous ones you've experienced?
Williams: This one may last a little longer than the previous couple. In 2009, we didn't really stay down for too long, and the industry came back relatively quickly. In 2002, there was a slower ramp-up. And in 1998, it was a slower bleed-down. They're all different, I guess, but they're all painful.
I think the good news is we don't believe the over-supply of oil today is nearly of the order of magnitude of the oversupply that we had in the 1980s. We probably have a few million barrels a day of excess capacity today versus a demand level of about 93 million barrels per day. You go back to the 1980s, and the Saudis were keeping six or seven million barrels a day off the market through OPEC quotas. Worldwide, there was probably an 11 or 12 million barrel overhang against a demand level of 60 million barrels. So it's a completely different set of numbers. Recovery is out there. It's just taking a little longer than we had hoped or expected.
Rigzone: NOV has done some share repurchasing and made some acquisitions during the last 12 months. What makes now a good time to grow?
Williams: When you're in a cyclical business and you're trading near the bottom, new opportunities emerge, and the risk of investment goes down because you've got more blue sky above you. In view of the down cycle, we have expanded our revolving line of credit to $4.5 billion, so we have a strong balance sheet and a lot of firepower. We also had $2.5 billion in cash on our balance sheet.
The growth investments that we foresee in the short-term are two-fold. One is acquisitions, and we've executed a few so far this year and we've got many more that we're working on. These are smaller, bolt-on type transactions that bring a lot of value to our businesses.
The second is our investments and organic growth opportunities. We're developing new products, new technologies and we continue to invest internally for the long run.
For instance, late 2014, we launched a new test rig in Navasota, Texas, which is wholly-owned by NOV and it's purely to do research on new technologies. We have new downhole technologies that we're running today to pioneer the next-generation bottom-hole assemblies that the industry uses.
We're developing rigs of the future, both offshore and onshore. For example, in the deep-water space, we have configurable drill floors, which is a patented idea that we have. We have some cost-saving initiatives around the construction of these big drill ships that we're pretty excited about. So the next wave of floaters that are built, I think we'll be able to take costs out of the manufacturing process. We're developing a lower cost mid-water semisubmersible design to tackle shallow-water opportunities.
Onshore, we're developing new land rigs of the future that are more fit-for-purpose. We have a new design rig that we've built for Royal Dutch Shell plc and one of their joint ventures that's working up in Canada. We're really trying to look ahead, look through the downturn, and see what our customers are going to need in terms of the next generation of equipment and technologies that are used in the oilfield.

THE RIGZONE INTERVIEW
National Oilwell Varco's CEO, Clay Williams, tells Rigzone that after enduring six downturns in his career, he's learned there's always an upside.
1
2
View Full Article
Generated by readers, the comments included herein do not reflect the views and opinions of Rigzone. All comments are subject to editorial review. Off-topic, inappropriate or insulting comments will be removed.