Oil at $77? It Is in This Country That Plays by Its Own Rules
by Bloomberg
|
Pablo Gonzalez
|
Tuesday, August 25, 2015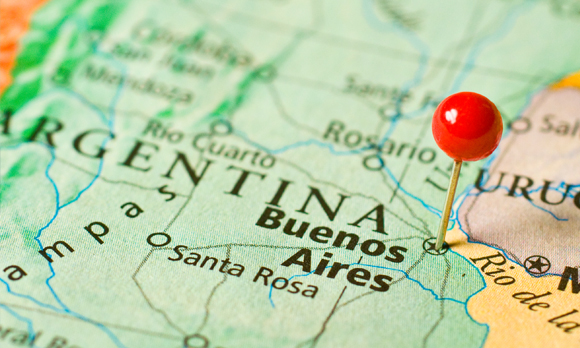 South America's second-largest and most enigmatic economy, Argentina is marching to its own beat.
(Bloomberg) -- Oil at $77? It is in Argentina.
Oil has plummeted below $39 a barrel in the U.S. But despite the price bloodbath in global energy markets, it fetches nearly twice that amount in Argentina -- home to some of the most expensive crude in the world.
Even as prices plunged anew Monday, sending world benchmarks close to the lowest levels they briefly hit in the Great Recession, oil is still flying high in Argentina for the simple reason the government wants it that way.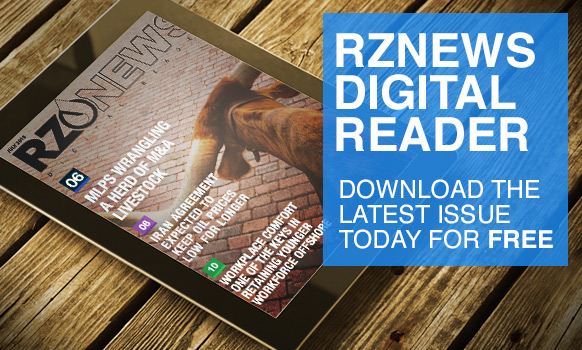 There is some method behind the apparent madness. Argentina is home to the second-largest reserves of shale gas and fourth- largest of shale oil in the world. Faced with a $6-billion energy trade deficit in 2014, the government has been using its made-in-Argentina price to try to turbocharge domestic production.
In so doing, South America's second-largest and most enigmatic economy is marching to its own drummer. In most of the developing world, governments subsidize fuel prices. In Argentina, motorists now are subsidizing oil and gas producers.
"This is not sustainable in the long term," said Agustin Torroba, senior analyst at Montamat & Associates, an energy consulting firm. "It is the most expensive oil in the world."
The policies of President Cristina Fernandez de Kirchner, whose second four-year term ends in December, are rarely considered conventional. In addition to energy, Argentina's unusual approach to economic management includes currency and import controls, export taxes, reneging on sovereign debt commitments and general acceptance of 25 percent inflation.
Net Importer
The made-at-home oil price has roots in events in 2011 and 2012. Up to that point, Argentina was a net energy exporter, but companies like Spain's Repsol SA, then the country's largest oil producer, were only allowed to keep $42 for every barrel exported, less than half the going price internationally.
Drillers responded by cutting back on investment in exploration and development, choosing to run down their existing reserves instead. With consumption rising and production falling, by 2011 Argentina had become a net importer of energy, almost all of it oil and gas, for the first time since 1984.
President Fernandez responded in April 2012 by expropriating 51 percent of Yacimientos Petrolíferos Fiscales owned by Repsol, which she complained had been directing too much money to dividends rather than exploration. Since that time, development of shale gas and oil deposits in the part of Patagonia region known as Vaca Muerta (Dead Cow) has accelerated.
Widely considered among the top shale plays in the world, Vaca Muerta is the size of Belgium and the key to restoring energy self-sufficiency. To prime the pump, the country's energy secretariat first set its made-in-Argentina oil price at $72 in January 2013. It was adjusted to $77 last month.
Made-in-Argentina
When world prices stood above the made-in-Argentina level, the policy produced benefits to consumers. But when crude began falling last year, Argentine motorists watched their counterparts in neighboring countries gain a windfall that was not available to them.
Since August 2012, their fuel prices have risen by 126 percent. Today, Argentine motorists pay about 40 percent more to fill their tanks than neighbors in Brazil. Yet consumers haven't kicked up much of a fuss and energy policy is not a major issue in the Presidential election campaign.
Markets aren't sold, though. YPF's American depositary receipts slid 1.9 percent to $19.63 at 3:09 p.m. in New York. The ADRs, equivalent to one ordinary share, are down 26 percent this year.
1
2
View Full Article
Generated by readers, the comments included herein do not reflect the views and opinions of Rigzone. All comments are subject to editorial review. Off-topic, inappropriate or insulting comments will be removed.