Musings: Are We Entering The Capitulation Phase of Industry Cycle?
by G. Allen Brooks
|
PPHB LLC
|
Tuesday, August 25, 2015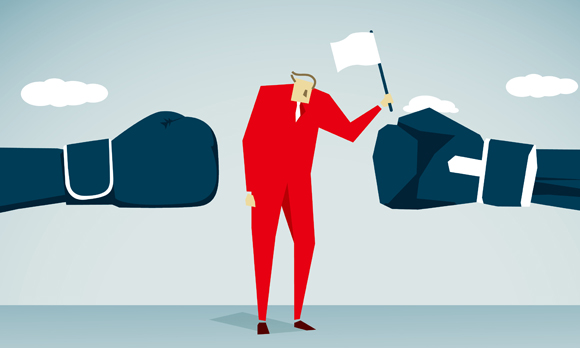 Oil price action during the past two weeks may be signaling that we are entering the "capitulation phase" of the oil industry cycle.
This opinion piece presents the opinions of the author.
It does not necessarily reflect the views of Rigzone.
Oil price action during the past two weeks may be signaling that we are entering the "capitulation phase" of the oil industry cycle. If so, news and angst within the business will grow worse as despair and panic will come to dominate the outlook. Surprisingly, this may be a good thing. The challenge is that the level of despair and destruction must rise much higher than we are currently witnessing. But various data points suggest we may be seeing the first shifts in industry mindsets that will lead to substantive actions that will cause industry's fundamentals to change. While some readers might think we are crazy to suggest that events are setting the stage for the industry's recovery, we would point out that our concept of a recovery may not match what others consider a recovery – but that's a discussion for another Musings.
A quick review of the industry cycle to date will set the stage for the balance of our discussion. Crude oil prices peaked in June 2014 and slowly slid down as we transitioned from mid-summer to late fall that year. During the fall of last year, the industry's focus was on the growing surplus of global oil output with most of the attention directed to the rapid growth in U.S. liquids supply due to the success of the shale revolution. The drilling rig count continued to grow after the June oil price peak. It rose almost up to the shock of OPEC's decision in late November, led by Saudi Arabia, to allow market forces to determine global crude oil prices, which changed the industry's future. As crude oil prices fell from over $100 a barrel in mid-June 2014 to the $80s a barrel in November, the Baker Hughes (BHI-NYSE) active drilling rig count rose from roughly 1,850 rigs (1,540 oil and 310 gas rigs) to 1920 rigs (1,575 oil and 345 gas), or a nearly 4% increase.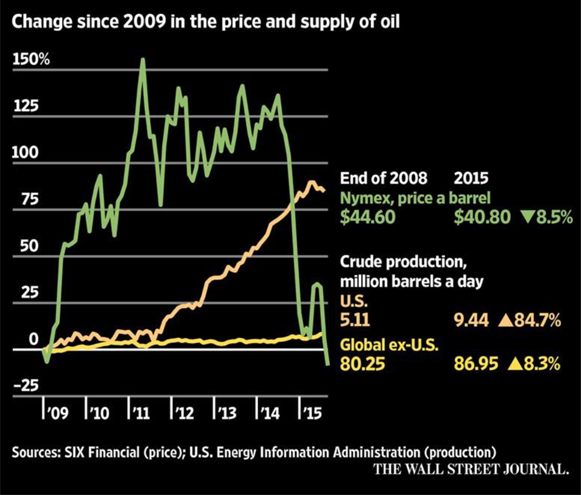 Exhibit 1. U.S. Oil Production Grows While Oil Price Falls Source: The Wall Street Journal
After that fateful OPE meeting and Saudi Arabia's declaration that it would continue to produce at its highest level ever and allow oil prices to find a market-clearing price. The Kingdom's announcement signaled it was shifting its oil strategy from defending high prices to reclaiming the market share it had lost by following its prior policy of defending high oil prices. For most of November prior to the OPEC meeting on Thanksgiving Day, the media chronicled the travels of OPEC oil ministers going from meeting to meeting involving both OPEC members and non-OPEC producers seeking to orchestrate a coordinated global oil production cut. That hope was dashed with Saudi Arabia's announcement.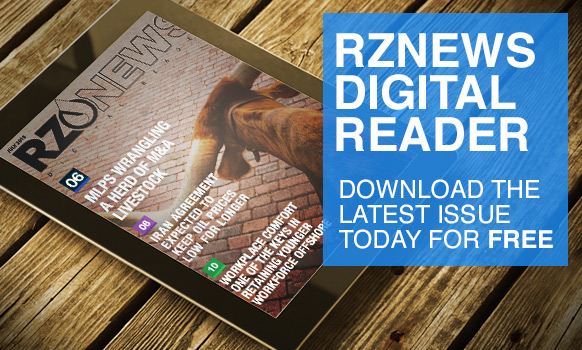 What most industry participants and analysts understood was that OPEC's decision would dramatically alter the industry's future. The consensus assumption that oil prices would stay in the $80-$100 a barrel range was no longer operable – profitability would be under significant assault. The questions everyone sought answers to were: How quickly would oil prices fall? How low would they fall? How much oilfield activity would be lost? What would happen to E&P economics and the financial health of the service industry? Management teams went into over-drive through the end of 2014 revising their 2015 business plans and future strategies based on their assessment of answers to the above questions.
As E&P and oilfield service companies reported their year-end earnings, management teams began addressing their revised business plans. The actions required to adjust business plans were dictated by management's view of the length and depth for this industry downcycle. Super-imposed on those business plan adjustments were considerations dictated by the state of company balance sheets, which often forced more unpleasant decisions.
1
2
3
View Full Article
Generated by readers, the comments included herein do not reflect the views and opinions of Rigzone. All comments are subject to editorial review. Off-topic, inappropriate or insulting comments will be removed.
MORE FROM THIS AUTHOR
G. Allen Brooks
Managing Director, PPHB LP