Big Oil's Flight Draws US Risk Takers to Australian Shale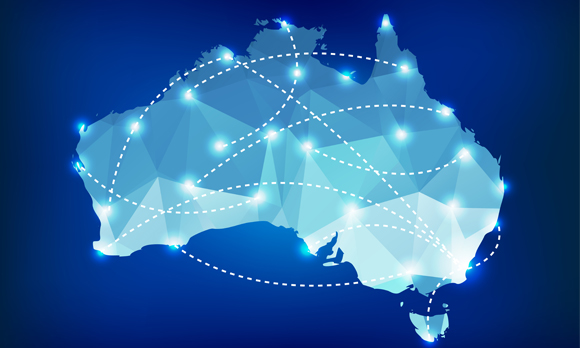 Aubrey McClendon, the wildcatter who pioneered the U.S. shale revolution by going where big oil companies wouldn't, is at it again. This time in Australia.
(Bloomberg) -- Aubrey McClendon, the wildcatter who pioneered the U.S. shale revolution by going where big oil companies wouldn't, is at it again. This time in Australia.
Emboldened by the exodus of producers such as Chevron Corp. and Statoil ASA from Australian shale, McClendon and private- equity investor John Raymond are pouncing amid the rout in global crude prices and a dearth of other ready investors, said Fadel Gheit, an analyst at Oppenheimer & Co. in New York. Australia is home to the world's sixth-largest shale oil reserves and seventh-biggest tranche of shale gas, according to the U.S. Energy Information Administration.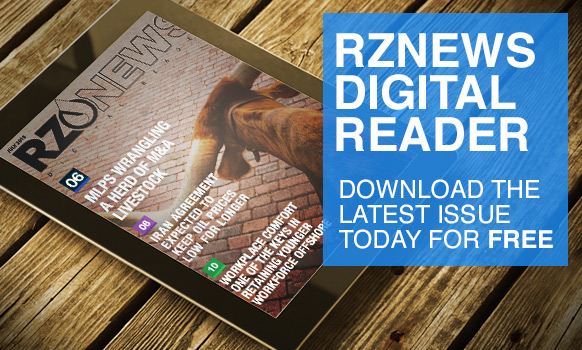 "The big boys left town and that left an opening for the likes of McClendon and Raymond," Gheit said in a telephone interview. The major oil companies "left a vacuum and these guys are ready to go against the grain and fill it. It's what they do."
McClendon's American Energy Partners LP is negotiating two acquisitions with a combined value of more than $160 million for Australian drilling rights that span an area the size of New York state. That followed the disclosure last week that Raymond's Energy & Minerals Group agreed to invest in Pangaea Resources Pty.'s shale holdings in the country.
Chevron quit an Australian shale venture earlier this year as tumbling crude prices prompted the second-largest U.S. oil producer to conduct an internal reassessment of investment priorities. ConocoPhillips, Hess Corp. and Statoil ASA had already abandoned Australia's shale patch by that point.
Armour Surges
Brent crude futures, a benchmark for international oil prices, dropped 59 percent in the past 14 months as a flood of supply from North American shale and Persian Gulf fields overwhelmed demand.
McClendon's American Energy signed a letter of intent and a three-month exclusivity agreement with Armour Energy Ltd. to acquire a 75 percent stake in 21.5 million acres (8.7 million hectares) of drilling rights, Brisbane, Australia-based Armour said in a statement on Thursday. Armour shares surged as much as 70 percent after the announcement before closing 49 percent higher Thursday in Sydney.
Terms of the preliminary deal require American Energy to pay Armour as much as $18 million in signing bonuses and to spend $100 million on oil and natural gas drilling over five years. American Energy also has the option to acquire a 5 percent stake in Armour and a seat on the board of directors, according to the statement.
New Frontier
Work on the project should begin by May, Armour Chief Executive Officer Robbert de Weijer said in a phone interview. Separately, the company is seeking buyers for a stake in 7.8 million acres it holds in the same region, he said.
The deal "vindicates Armour's view that the McArthur Basin represents one of the worlds great opportunities for the discovery of a new frontier oil and gas province," Nicholas Mather, Armour's executive chairman, said in the statement.
In a separate deal announced on Friday, American Energy signed a letter of intent to buy rights across 14.6 million acres from Empire Energy Group Ltd. The Sydney-based company said in a statement that American Energy will pay as much as $15 million in signing bonuses and other payments, as well as $60 million in drilling costs.
American Energy also has the option to acquire a 7.5 percent stake in Empire.
Unconventional Oil
McClendon co-founded Chesapeake Energy Corp. in 1989 with 10 employees and $50,000, eventually amassing millions of acres of U.S. drilling rights and building the company into what was for a time the biggest American gas producer. He was ousted from Chesapeake in 2013 following an investor revolt.
This week's agreements mark McClendon's first overseas foray. Charlie Rexford, an American Energy spokesman at Brunswick Group LLC, said McClendon wasn't available for an interview.
Raymond's Energy & Minerals, a key backer of McClendon's post-Chesapeake activities, last week agreed to acquire an 18 percent stake in Australian shale rights held by closely held Pangaea. Raymond didn't return a telephone message seeking comment. McClendon and Raymond are investing in the county's Northern Territory region.
In his home country, McClendon's efforts to build a new shale empire since his forced departure from Chesapeake have foundered. American Energy has struggled under low energy prices and heavy debts incurred to amass a portfolio that stretches from the Great Plains to Appalachia.
--With assistance from James Paton in Sydney.
To contact the reporter on this story: Joe Carroll in Chicago at jcarroll8@bloomberg.net To contact the editors responsible for this story: David Marino at dmarino4@bloomberg.net Jim Efstathiou Jr.
Generated by readers, the comments included herein do not reflect the views and opinions of Rigzone. All comments are subject to editorial review. Off-topic, inappropriate or insulting comments will be removed.