IoT Technology Aims to Optimize Production Chemical Optimization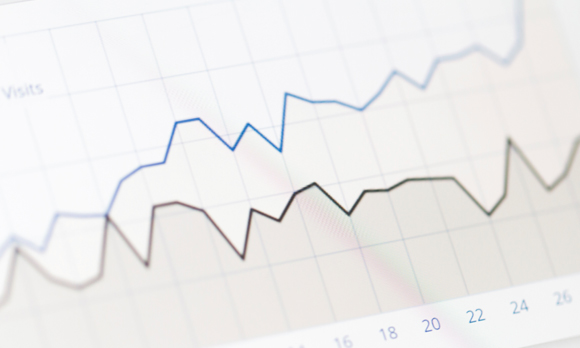 Production chemicals remain a major cost for operators, particularly in a time of low oil prices.
The need of exploration and production companies and service providers to effectively manage production chemicals served as the genesis of a new line of chemical management and optimization products.
Late last month, San Antonio-based WellAware – a provider of end-to-end solution for oilfield data collection, storage, visualization, mobility and predictive analytics – launched its line of WellAware Chemical Management and WellAware Chemical Optimization products.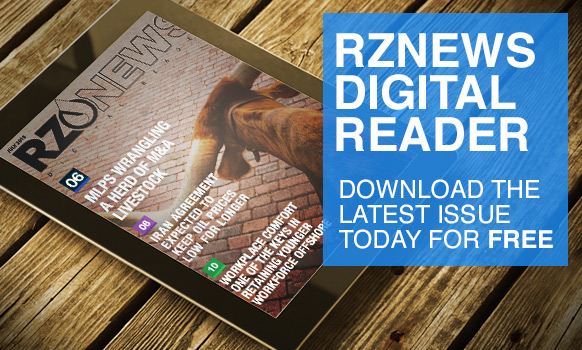 In the past, chemical tanks and pumps have been monitored manually, with technicians driving to each well site to check treatment status and uncover issues, such as low tank levels, leaks, inoperable pumps, and over/under target injection rates. These issues result in not only high labor, transportation and chemical costs, but also significantly impact downtime and production levels, said WellAware CEO Matt Harrison in a statement.
Milam told Rigzone the company developed the product after being approached by both exploration and production companies and chemical service companies looking to reduce operating costs, minimize pump and well downtime, and optimize production.
At $100/barrel oil prices, it was easy to hire another field technician or pumper, and to give someone a truck and tell them to drive and check on wells each day, and enter data manually into a spreadsheet, David Milam, executive vice president of product management and marketing with WellAware, told Rigzone. But this approach is not cost-effective at $50/bbl. Being able to collect data via remote telemetry using the company's heterogeneous communications network, which supports multiple wireless standards to ensure availability in all regions, is extremely important from a cost standpoint.
At a recent Houston conference, Milam said he heard operators cite chemicals, transportation and labor, and electricity as their top three operating expenses. Some operators said that over 80 percent of their operating budgets are being spent on production chemicals in shale plays, which are different animals from conventional plays and pose different production challenges.
In the Eagle Ford – where WellAware has been active since its founding two years ago – the top two challenges facing operators include hydrogen sulfide, a deadly chemical, and paraffin, which clogs up wells like cholesterol clogs arteries in the human body, reducing production and increasing unplanned downtime, Milam said.
WellAware pointed to data from the U.S. Energy Information Administration (EIA) and other groups that demonstrate the need for such products. According to the EIA, operating expenses topped over $50 billion in 2014. Data from the Society of Petroleum Engineers reported that downtime that year was more than 10 percent. Data from the U.S. Bureau of Labor and Statistics showed that the average worker in oil and gas operations was seven times more likely to get injured.
The products also provide configurable chemical usage reports and dashboards so that operators and chemical service providers can analyze the effectiveness of their chemical management programs and identify needed changes. Current chemical injection rates can be directly compared to the latest production levels, and new recommended injection rates are provided to reflect changes in well conditions. This transparency allows operators and service providers to have the most effective treatment program to optimize production at the lowest possible cost.
Besides cost, Milam sees the company's technology as a way for companies to uplevel their workforce, freeing up workers for other tasks besides driving from site to site.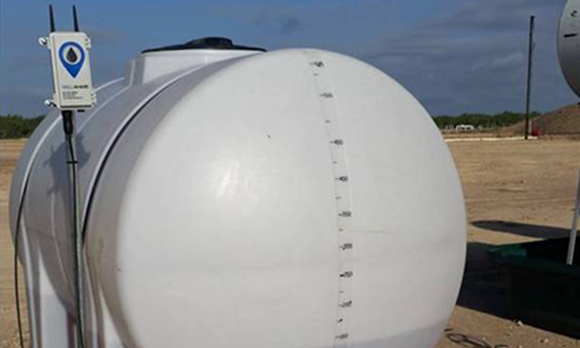 WellAware radio mounted on a chemical tank. Source: WellAware
With profit margins having been slashed by low oil prices, oil and gas companies can't afford to do the same things they have been doing in the past.
"Instead, these companies have to figure out a better way and how to leverage technology to reduce costs," Milam said.
The company already provides exploration and production and midstream services; Milam said the company saw a huge chance to help upstream and midstream operators reduce operating expenses, minimize downtime, and ensure safety and regulatory compliance. In June of last year, the company attracted investment and interest from Dick Cheney, former U.S. vice president and former chairman and CEO of Halliburton, Mexican telecom investor Carlos Slim and Ed Whitacre, former CEO of AT&T and General Motors and a former member of ExxonMobil's board.
Milam said WellAware's full-stack solution enables operators to navigate the three layers that need addressing in the digitization of the oilfield. First, all the hardware to measure data needs to be assembled in the field. A typical oilfield with 1,000 wells could have 10,000 different sensors and equipment from different original equipment manufacturers that speak different dialects, said Milam.
Once it's wired up, the challenge is collecting the data via a telemetered means. That's usually done either putting a cellular radio on the assets. But just as with cell phones, getting access can be difficult. In places like south and east Texas, cellular access is below 40 percent, and in the Permian Basin, less than 20 percent on a square mile percentage.
Cellular companies do build towers along highways and in towns in these area, but coverage is spotty in oilfield areas, Milam said. The remote locations of many oil wells means that cellular networks often fall short of providing needed data coverage, WellAware said. Satellite monitoring is cost-prohibitive for frequent polling rates, and 900 MHz require a high upfront capital expenditures and are often plagued by interference issues. The third layer – visualizing data and performing alerts on that data – poses the next challenge, Milam said.
To help its customers increase automation in oil and gas operations while ensuring security against cyberattacks, WellAware in May announced it would partner with On-Ramp Wireless. On-Ramp Wireless, a provider of long-range connectivity for the Internet of Things (IoT), and WellAware are partnering to create a wide-area IoT communications network using On-Ramp's Random Phase Multiple Access technology. This network will cover more than 55,000 square miles of the most active U.S. oil and gas fields, which represent more than 50 percent of total U.S. production, WellAware said in a May 21 press release.
The RPMA network, already prebuilt over the key oil and gas shale plays, delivers more than 99.9 percent data ability and supports over 5,000 radios per access point, making it the lowest total cost solution available, WellAware said.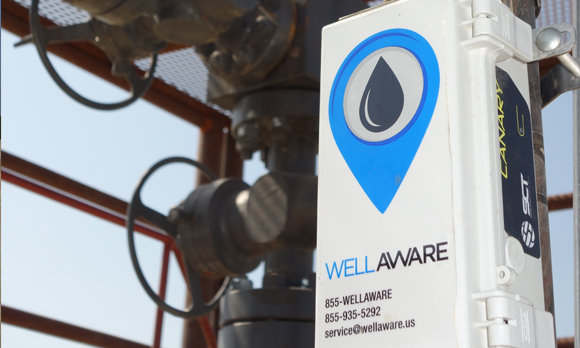 WellAware radio installed near the wellhead. Source: WellAware
Spending on digital oilfield services and processes – which is being pursued by oil and gas companies to increase efficiency, productivity and safety in operations – will grow by an estimated $24.6 billion in 2014 to $38.49 billion by 2024, with a compound annual growth rate of 4.6 percent from 2014 to 2024, according to a report from MarketsandMarkets. The current low oil price environment has prompted E&P companies to slash drilling and spending plans and lay off workers. However, the need to manage visibility and costs in oilfield operations has not gone away, meaning the need for greater efficiency in operations is needed.
Exploration and production will not go away as oil and gas companies being required to drill a certain number of wells to maintain leases, said John Saucer, VP of research and analysis for Houston-based energy advisory firm Mobius Risk Group, in an interview of Rigzone.
Companies are drilling fewer wells, but are focusing their efforts on the best and brightest prospects, which are the most productive and deliver the biggest bang for their buck. These sweet spots – and the fact that some wells previously drilled but were waiting on production hookups – have supported growth in U.S. production, said Saucer.
Low oil prices also are forcing companies to be more efficient, cherrypicking sites for E&P activity. These cost-cutting measures are putting pressure on vendors, from chemical and seismic providers to companies that provide sand and water. Vendors also are putting pressure on themselves to stay competitive for the remaining business opportunities available, said Saucer.
More efficient, lower-cost operations will be important moving forward, as the companies that own and operate oil and gas will be backed by private equity companies who want consistency and predictability in rate of returns – more like the return on bonds versus growth equity returns.
"It will be less about concern over an uptick in prices and more concern over making money at these levels," said Saucer.
Companies will have to be smarter in terms of their lease and general and administrative expenses.
Generated by readers, the comments included herein do not reflect the views and opinions of Rigzone. All comments are subject to editorial review. Off-topic, inappropriate or insulting comments will be removed.