Groups Say Proposed EPA Rules to Add Costly Burden to Oil, Gas Industry
by Karen Boman
|
Rigzone Staff
|
Tuesday, August 18, 2015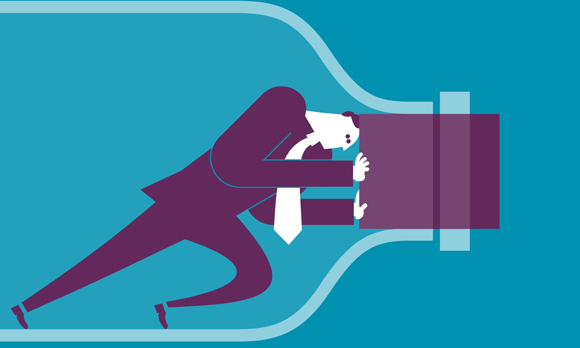 A proposed EPA rule to regulate methane emissions from oil and gas operations will add a "costly burden" to the oil and gas industry, say industry groups.
The U.S. Environmental Protection Agency's (EPA) proposed rule to limit methane emissions from domestic oil and natural gas operations would add costly, duplicative, complex regulations to existing rules that would yield few environmental benefits and threaten to derail the U.S. shale renaissance, energy industry groups said Tuesday.
EPA said its "common sense" proposed standards – part of the Obama administration's strategy under President Obama's Climate Action plan -- would reduce emissions of greenhouse gases (GHG) and volatile organic compounds (VOC) from oil and gas operations by 40 to 45 percent from 2012 levels by 2025. To achieve this goal, the oil and gas industry would be required to find and repair leaks; capture gas from the completion of hydraulically fractured oil wells; limit emissions from new and modified pneumatic pumps; and limit emissions from several types of equipment used at natural gas transmission compressor stations, including compressors and pneumatic controllers.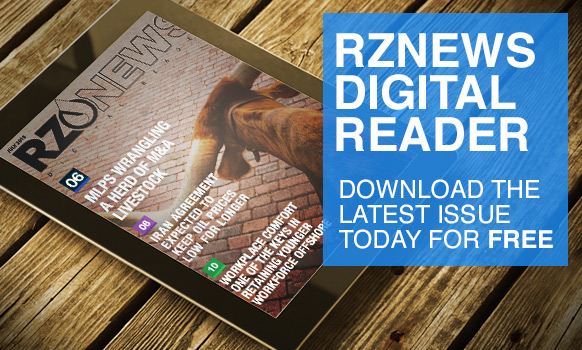 As part of the proposal, EPA will update the 2012 New Source Performance Standards to address methane as well as VOC emissions for sources covered in that rule. The oil and gas industry would be required to reduce VOC and methane emissions from hydraulically fractured and refractured oil wells. The proposal also means that methane and VOC reductions downstream from wells and production sites, covering equipment in the natural gas transmission segment of the industry that was not regulated in EPA's 2012 oil and gas rules. EPA also intends to clarify and streamline Clear Air Act permitting requirements in states and Indian country.
EPA also will propose guidelines for states to reduce VOC emissions from existing oil and gas sources in certain ozone non-attainment areas, as well as mid-Atlantic and Northeast states that are part of the Ozone Transport Region.
Energy industry groups pointed out that the oil and gas industry already uses technology that reduces methane emissions, and that methane emissions from hydraulic fracturing have declined in recent years while U.S. oil and gas production has climbed. The American Petroleum Association (API) noted that methane emission from hydraulically fractured natural gas wells have fallen nearly 79 percent since 2005, and carbon dioxide emission is down to 27-year lows. API credited the declines to oil and gas industry leadership and significant investments in new technologies.
EPA's own analysis found that total methane emissions from natural gas systems are down 11 percent since 2005, a direct result of industry innovation, said API President and CEO Jack Gerard in an Aug. 18 press release.
"API supports a common sense regulatory approach that builds on cost-effective controls already required by EPA for new equipment," said Gerard. "Combined with smart, voluntary efforts for existing sources, this approach will continue to lower methane emissions."
Officials with API and Independent Petroleum Association of America (IPAA) say they aren't conceptually opposed to regulations, but believe the agency should work with industry to create less burdensome, more cost-effective rules, such as the program the administration pursued with the agriculture industry. "For the agriculture industry – which accounts for more than triple the amount of methane emissions as the oil and gas exploration and production sector – EPA determined that a voluntary program was sufficient to achieve emissions reductions," IPAA President and CEO Barry Russell said in an Aug. 18 press statement.
Noting that the exploration and production segment accounts for 1.07 percent of total U.S. GHG emissions, Russell said that the EPA's additional regulatory scheme is not needed to meet the goals set in the President's Climate Action Plan for the exploration and production segment, According to EPA data, Clean Air Act regulations will achieve the administration's Climate Action Plan goal of a 40 to 45 percent reduction from 2012 levels of GHGs and VOCs from oil and gas operations by 2025.
"There are over one million existing oil and natural gas wells in the United States," said Russell in an Aug. 18 press statement. "None of these wells individually is a major greenhouse gas emitter. Oil and natural gas exploration and production emissions, in the context of all U.S. greenhouse gas emissions, are small and declining."
API said that the broadening of the 2012 standards is just one aspect that API is dealing with. Trying to understand what are the pieces involved are, what's being applied, what's covered, state programs and Bureau of Land Management rules that will take effect for federal lands, will add bureaucratic layers that could threaten the U.S. shale revolution.
The Western Energy Alliance (WEA) said the proposed rule would add costly red tape by making mandatory what the oil and gas industry is already doing, adding bureaucratic layers that remove flexibility and innovation while discouraging development of natural gas, the single most significant source of U.S. greenhouse gas reductions, WEA said in an Aug. 18 press statement. The industry already had steadily adopted use of green completion technology since its development in the mid-2000s, prior to EPA making it mandatory for natural gas wells in 2012. Low-bleed pneumatic technology that helps reduce leakage from pneumatic devices also is already being used in industry, said Kathleen Sgamma, vice president of government and public relations, in a statement to Rigzone.
"Rather than chasing a small amount of emissions at production sites, EPA's time is better spent on issues that will deliver real environmental benefit," Sgamma commented.
EPA said the proposed standards for new and modified sources are expected to reduce 340,000 to 400,000 short tons of methane by 2025, the equivalent of reducing 7.7 million to 9 million metric tons of carbon dioxide. EPA said in the release it estimates the rule will yield net climate benefits of $120 to $150 million by 2025. Those standards also are expected to reduce 170,000 to 180,000 tons of ozone-forming VOCs in 2025, along with 1,900 to 2,500 tons of air toxics, such as benzene, tolulene, ethybenzene and xylene.
1
2
View Full Article
Generated by readers, the comments included herein do not reflect the views and opinions of Rigzone. All comments are subject to editorial review. Off-topic, inappropriate or insulting comments will be removed.
RELATED COMPANIES