Supply Chain Management Still Key During Downturn
|
Wednesday, August 19, 2015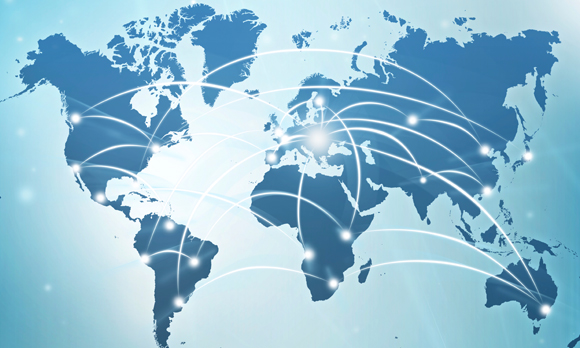 A recent survey finds oil and gas firms may be putting themselves at risk by not having effective supply chain management practices in place.
A quarter of international oil and gas companies have awarded contracts to suppliers in spite of not having information on their financial standing, according to a survey of supply chain professionals from oil and gas and other industries by global supplier information management company Achilles.
The decline in global oil prices has prompted oil and gas firms to slash spending and cut costs, including layoffs. Many of the workforce reductions taking place are occurring in oil and gas firms' purchasing and supply chain departments, meaning fewer workers are available to carry out proper validation, prequalification and auditing of their suppliers. Since supply chain problems can affect firms' financial position and reputation, failure to carry out supplier reviews puts main contractors in a significant position of risk, said Mike Viator, global director of oil and gas at Achilles, in a recent report.
"With up to 80 percent of revenue spent on suppliers, it is vital that oil and gas firms take a long-term approach to managing all risks within their supply chains – particularly those involving contractors," Achilles noted in the report.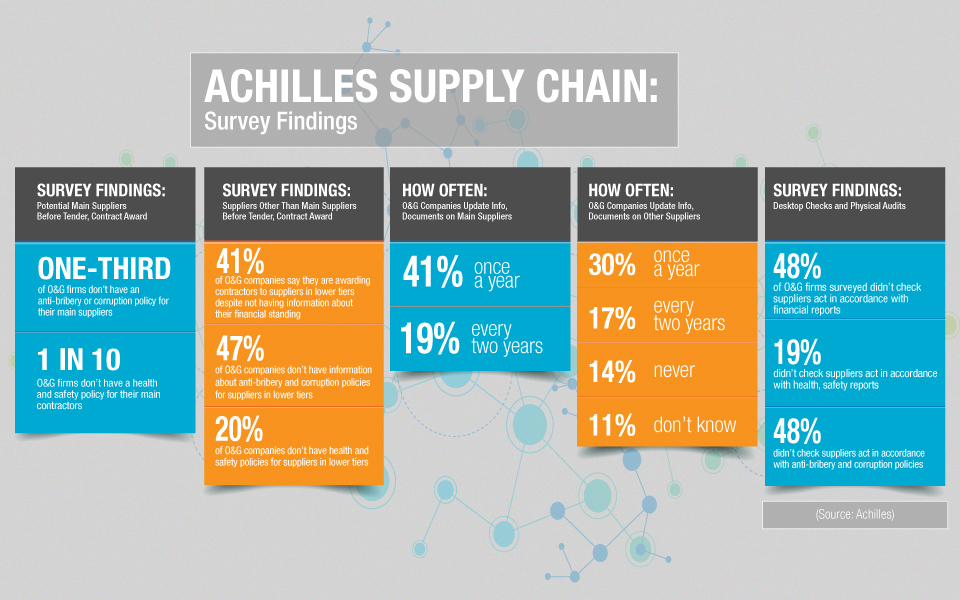 Supply Chain Management Still Key During Downturn
Back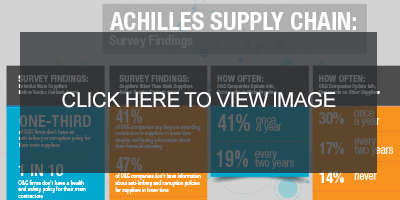 The survey of 300 supply chain professionals from large businesses across the United States and Canada; the UK; Latin America; Spain and The Nordics, included professionals with 64 oil and gas companies. Companies surveyed include drilling and production companies, refining and oilfield services. The survey was conducted by independent consulting firm IFF.
Achilles sees issues with supplier information management across the onshore and offshore upstream and downstream segments, said Richard Collins, a member of Achilles executive team, in a statement to Rigzone. The development of hydraulic fracturing for shale gas has opened up a much wider pool of suppliers – as the process requires support from contractors in other industries, such as mining, rail and utilities right through to waste disposal.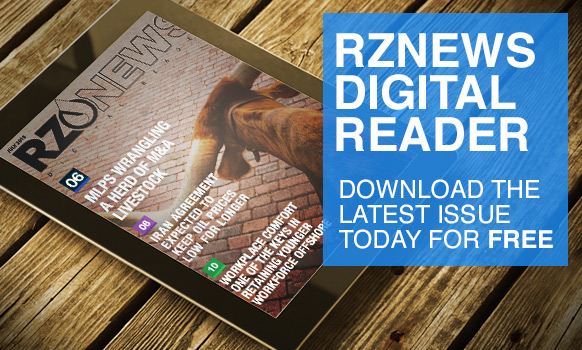 "In our experience, the influx of new suppliers, oil and gas operators do not always have in place adequate information relating to the pre-qualification, viability and CSR (corporate social responsibility) credentials of the new supplier base. Shale and fracking carries a requirement to engage responsibly with multiple stakeholders, which is only possible through robust quality management systems."
1
2
3
View Full Article
Generated by readers, the comments included herein do not reflect the views and opinions of Rigzone. All comments are subject to editorial review. Off-topic, inappropriate or insulting comments will be removed.