Riser Adviser: Carbon vs Steel in the Subsea Riser Industry
by Andreas Exarheas
|
Rigzone Staff
|
Friday, August 07, 2015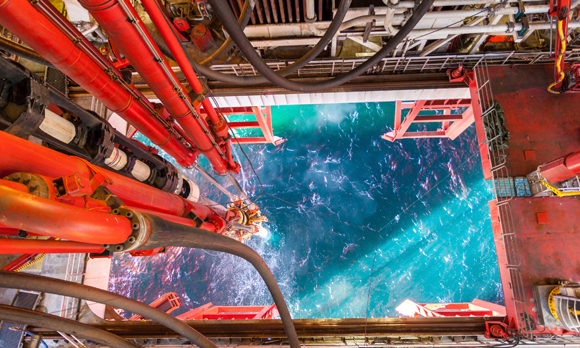 Rigzone takes a look at the potential benefits of using carbon fiber risers instead of traditional steel models.
With oil and gas companies looking to cut costs and save money in the current economic downturn, Rigzone takes a look at the potential benefits of using carbon fiber risers instead of traditional steel models.
Subsea risers are a critical connection between the seabed and a production system for the transfer of production and injection fluids. The common material used for these types of risers tends to be steel. However, now Magma Global Limited has introduced its carbon fiber m-pipe riser to the sector with the hope that the industry picks up the new technology, which was described by Magma's CEO as a potential "game-changer".
Magma's m-pipe is a carbon fiber and polymer composite pipe, made using a fully automated 3D printing process, which is one tenth of the weight of steel. It is corrosion resistant to seawater, hydrogen sulphide and carbon dioxide, unlike steel, and has a high-temperature capability up to 390 degrees Fahrenheit, as well as a high-pressure capability up to 20,000 ksi (kilopounds per square inch). The m-pipe also offers high-fatigue capacity, high-strain capacity and high-tension capacity, according to Magma Global.
An independent report by specialist energy sector strategic advisory firm Calash, which analyzed the cost difference between steel and m-pipe riser systems, showed that the overall typical total project field development cost of an m-pipe riser would be 11 percent cheaper than a traditional steel riser system that costs $2.5 billion, even though the cost of materials for the m-pipe is slightly more expensive.
Martin Jones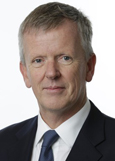 CEO, Magma Global Limited
Commenting on the cost benefits of the m-pipe system, Magma Global CEO Martin Jones told Rigzone:
"Whilst it's a better quality product – significantly stronger, it doesn't corrode – it's more expensive, but effectively by the time you've deployed it the whole system comes out significantly cheaper."
The Calash report also noted that riser construction can be undertaken in as short as three months with the m-pipe, compared to seven months for steel risers, which reduces cost and risk for companies. According to Calash, the type and size of vessel needed to transport and deploy steel risers are 10 times the cost of those needed to transport and deploy an m-pipe and, due to its lighter weight and easier handling, m-pipe systems require almost half the staff for deployment operations, compared to steel projects.
Interested Companies
EnQuest was the first company to deploy the m-pipe, which is roughly five years old, and Magma is currently talking to companies such as Total, Statoil, BP and Shell about the potential installation of carbon full riser systems.
"We are working with all the majors on qualification programs at the minute to introduce this technology and we think it's potentially a game changer for the industry," Jones told Rigzone.
Despite its long list of benefits over traditional steel systems and the clear interest from a range of companies, the m-pipe hasn't quite taken the industry by storm yet. Jones believes the reason for this is "inertia in the industry…Everybody's used to dealing with steel".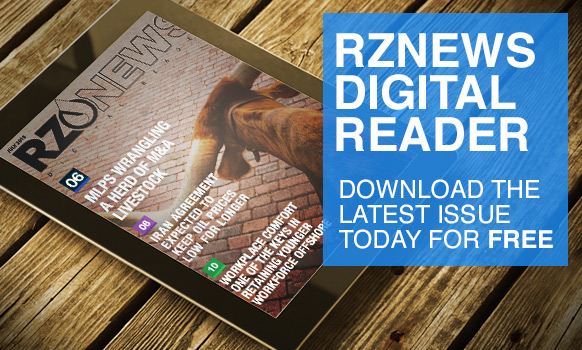 Jones also pointed out that the oil and gas industry is naturally hesitant about new technologies and explained Magma's attempts to get around this trait.
"The industry is naturally cautious of new technology, so people are looking to put in short pieces of test pipe and get comfortable with the technology before they put the full riser systems in… Once it's established and doing its job well, people will look at it and wonder why they ever did without it."
"We fully recognize we've got quite a lot more testing to do to really prove the technology, but that said we've done over 3,000 tests so far… It is one of those areas where you'll never really stop testing."
When quizzed on how the m-pipe performed under testing, Jones claimed that all the assessments featuring the carbon fiber pipe had yielded good results so far, which is encouraging news for the companies that are getting involved with the technology in its relative infancy.
In its independent report, Calash concluded that the Magma m-pipe "is an enabling subsea technology that can deliver a step change in riser systems, with a clear economic benefit for future deep water projects". In the current economic climate, it makes sense for oil and gas companies to capitalize on this cheaper, more efficient, innovative piece of technology.
Whether this will happen or not remains to be seen, but if the oil and gas industry was starting from scratch today, the m-pipe would surely be a front runner in the riser sector.

Source: Magma Global Limited
Generated by readers, the comments included herein do not reflect the views and opinions of Rigzone. All comments are subject to editorial review. Off-topic, inappropriate or insulting comments will be removed.