ONE Future Coalition Seeks to Achieve Emissions of 1% or Less
by Karen Boman
|
Rigzone Staff
|
Friday, July 31, 2015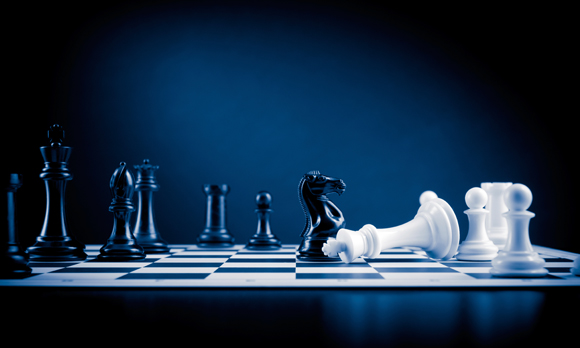 Rigzone speaks the ONE Future Coalition about their goal of reducing the average methane emissions across oil and gas operations to 1% or less.
A group of energy companies are seeking to design a system that would ensure the reduction of methane emissions across the gas chain by an average of 1 percent or less of gross production. Officially incorporated in late 2014, the ONE Future Coalition was founded by Southwestern Energy and other companies across the entire natural gas supply chain, including Apache Corp., BHP Billiton Ltd., AGL Resources Inc., Kinder Morgan, Columbia Pipeline Group, Hess Corp., and National Grid plc.
The coalition decided upon the 1 percent goal after 1 percent was identified as sort of a "magic number" in a study conducted by Environmental Defense Fund scientists – and published in the proceedings of the National Academy of Sciences – that concluded that a 1 percent or less loss rate would ensure natural gas would provide immediate climactic benefits over other fossil fuels in any application. This included the use of natural gas in its least efficient application, compressed natural gas in trucks.
Instead of a prescriptive approach which mandates the adoption of specific technologies, practices or procedures for all facilities or certain operations, the coalition is designing a system that will offer each company the flexibility to determine the most cost effective way to achieve the 1 percent or less goal. This could include adopting a new technology, work practice, or even retiring an asset.
To achieve the collective 1 percent target, the coalition plans to identify sectoral performance targets for each of the four major industry sectors – exploration and production; gathering and processing; transmission and storage; and distribution and retail – which would cumulatively add up to the industry's overall 1 percent goal, ONE Future said on its website. The coalition will work to set these performance targets in rough proportion to each industry sectors' respective share of current emissions, taking into account reduction potentials given the current regulatory barriers.
To demonstrate credible and measurable results in achieving the goal of an average rate of 1 percent or less emissions across all facilities, the companies in the coalition have agreed to measure their starting point emissions and track their progress according to uniform, EPA-approved reporting protocols, according to the coalition's website.
Tom Michels, executive director for the ONE Future Coalition, said the company has not actively tried to draw attention to itself as the group seeks to hammer out a number of "persnickety details" of the coalition's system. This includes determining what 1 percent is on an ongoing basis, and determining how to "allocate out the pain" in terms of which sector of the gas supply chain will have to reduce their emissions, Michels told Rigzone.
"Is it your company or my company, or that sector over there? Will pipelines have to reduce their emissions more versus other industry segments? That's what we're going through right now."
The coalition expects to have its system conceptually done by this fall or year-end 2015 and will seek to implement it and report data for first time probably beginning 3Q 2016 or roughly thereabouts.
The coalition is working on a number of activities in 2015. One of the biggest things that the group is working on is the issue of our sectoral targets, Michels said.
"A big piece of that and how the mechanics will work also will be determined by the EPA."
In the next few weeks, EPA is expected to announce the voluntary emission reduction program for the oil and gas industry. The details of the program, which will be released under the Natural Gas STAR Program, are still up in the air. The coalition is waiting on that to determine a few things in its program, Michels said.
"People tend to think of methane emissions as unknown leaks," said Michels. "That's not true."
Methane is emitted by activating devices. Under the current emission reporting process, EPA assigns most pieces of equipment an emission rate. The EPA asks companies to count up the number of devices, how many times the devices have been set off, and then multiplies that by the emissions factor for a particular category to get the emissions for a particular device. You do that a gazillion different times.
"Everybody knows that emission factors EPA assigns are wrong," said Michels. "Some people say the factors are too high or too low, but almost everyone agrees that they're wrong."
1
2
3
View Full Article
Generated by readers, the comments included herein do not reflect the views and opinions of Rigzone. All comments are subject to editorial review. Off-topic, inappropriate or insulting comments will be removed.