WRI Study Outlines Solutions for States in Monitoring Methane Emissions
by Karen Boman
|
Rigzone Staff
|
Thursday, July 30, 2015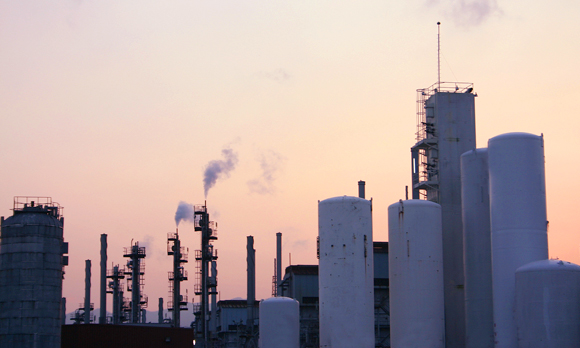 A World Resources Institute working paper outlines strategies for US states in curbing methane emissions from new and modified natural gas infrastructure.
New U.S. Environmental Protection Agency (EPA) rules that seek to curb methane emissions from new natural gas activity offer U.S. states a chance to achieve deeper emissions reductions and public health benefits, according to the findings of a working paper published by the World Resources Institute (WRI).
Methane emissions are not a new phenomenon. Natural gas is mainly composed of methane – a clean fuel that emits few air pollutants when burned – but methane is a potent greenhouse gas when directly emitted into the atmosphere. The surge in U.S. unconventional exploration and production in recent years has boosted the nation's oil and gas production, but has also raised concerns about the impact of this activity on the environment, including air quality and water. From 2005 to 2014, the amount of marketed natural gas production in the U.S. grew by 44 percent, and is expected to grow by another 30 percent or so by 2040, according to the U.S. Energy Information Administration.
Up to this point, most emission regulation policies have focused on hazardous air pollutants and volatile organic compounds, with the reduction of methane as a co-benefit, according to the paper. But WRI believes that targeting methane directly is critical, given that after processing, natural gas is approximately 95 percent methane, on average, and leaks and vents of gas release far fewer non-methane pollutants.
"The focus on VOCs or HAPs misses many significant sources of methane emissions in the transmission, storage and distribution segments of the value chain."
To address methane emissions, the Obama administration in January said it would establish rules to curb methane emissions from oil and gas production by up to 45 percent from 2012 levels by 2025, Reuters reported. The new EPA regulations – which would regulate methane emissions under Section 111 D of the Clean Air Act – would only focus on new sources of methane emissions, and not existing infrastructure. The EPA currently is working on a draft rule, with a final rule expected next year targeting methane emissions from new sources instead of existing sources. The Bureau of Land Management, an agency of the U.S. Department of the Interior, is also undertaking a rule to limit the venting or flaring of natural gas on federal lands.
The differing geologies of individual shale plays, and other local considerations, mean that state-level policymakers are "uniquely well-positioned" to identify the solutions that work best within their jurisdictions, WRI study authors Michael Obeiter and Chris Weber said in the paper.
"In recent years, policymakers at the state level have led the way in addressing some of the largest sources of methane and other air pollutants from natural gas systems," the authors said. "Yet there is still much more that states and the federal government can do to reduce the environmental and climate footprint of natural gas systems."
States have played a traditional role as "laboratories of democracy" where successful state level policies have been copied by other states and at the federal level. And because the EPA is considering state-level targets, and then working with states to find ways to meet these targets, "it will be important for states to go beyond EPA's proposed standards for new and modified equipment if they are to address the substantial emissions from existing infrastructure," the authors noted.
In the paper, WRI outlined key recommendations for reducing methane emissions from the gas lifecycle, from preproduction to production states, and the processing, transmission and distribution stages. This includes policy recommendations and best practices for equipment.
One of the recommendations for reciprocating compressors – which comprised 19 percent of methane emissions from natural gas systems in 2013 – is that rod packing systems be replaced every three years at existing compressors along transmission lines and on gathering and boosting lines. The recommendation also calls for annual maintenance to ensure good working order. Current regulations require regular maintenance of new reciprocating compressors at gathering and boosting stations and processing plants to reduce methane emissions. Operators must replace rod packing systems, which can wear down and leak methane, every 36 months or 26,000 hours of operation. However, these rules don't apply to existing compressors, the paper noted.
Reciprocating compressors in the production stage were the source of around 46,000 metric tons of methane emissions in 2013, or 1.5 million metric tons of carbon dioxide equivalent. While this is only around 2.5 percent of all production emissions, regular compressor maintenance is considered to be good practice, according to the paper.
For pneumatic compressors – which accounted for 12 percent of methane emissions from gas systems in 2013 – one recommendation that WRI makes is that states conduct retrofits of continuously or intermittently emitting high-bleed pneumatics with no-bleed or low-bleed equivalents as soon as possible, to reduce emissions to below a low-bleed threshold of 6 standard cubic feet per hour. High-bleed pneumatic devices are a significant source of methane emissions throughout the gas supply chain, but low-bleed and no-bleed substitutes currently are available. While the EPA rules will only address new pneumatic devices, more than half a million existing pneumatic devices are in use and pose a significant source of methane emissions, according to the paper.
Colorado Model Could Be Copied By Other US States

AUDIO CAST
WRI Study Outlines Solutions for States in Monitoring Methane Emissions, by Rigzone Senior Editor Karen Boman
Last year, Colorado became the first U.S. state to start directly regulating emissions from oil and gas operations after a coalition of companies and environmentalists – formed at the request of Gov. John Hickenlooper – agreed on measures to counter growing smog in the state, Bloomberg reported. Colorado's approach is one that could be replicated by other U.S. states, Obeiter told Rigzone in an interview.
When crafting regulations, states should seek to help producers overcome market barriers in implementing emission control technology and best practices. The fragmented nature of the oil and gas industry – with a number of contractors and service providers throughout the supply chain – means that the company that invests in a technology, best practice or training to reduce emissions is not always the company that reaps the monetary benefit from doing so, Obeiter said.
1
2
3
View Full Article
Generated by readers, the comments included herein do not reflect the views and opinions of Rigzone. All comments are subject to editorial review. Off-topic, inappropriate or insulting comments will be removed.