What Should Mexico Do to Ensure Future Bidding Success?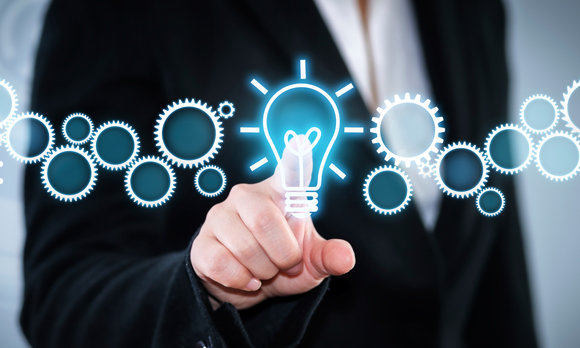 A recent report by the Atlantic Council discusses Mexico's inaugural bid round and what the nation should do to ensure future successful bidding rounds.
The Mexican government's announcement Wednesday that it would delay the upcoming deepwater bidding round while they contemplate changes to contract terms and rules is not surprising, the author of a recent report on the status of Mexico's energy reform told Rigzone.
The results of the shallow water bidding round "showed Mexican authorities that they aren't as good at guessing what the market is interested in as the market is," said David Goldwyn, Atlantic Council senior energy fellow and author of the report, in an interview with Rigzone. The government also learned in the first round that Petroleos Mexicanos (PEMEX) may or may not always be the best judge of character for what blocks are actually worth.
"They left a lot of money on the table and damaged the momentum of reform by not accepting that they have to compete in this global market for acreage in the conditions they're facing now," Goldwyn said.
For blocks with 25 percent minimum bid, some bids went 20 percent and 5 percent under the minimum bid, while Block 7 received bids at almost 20 percent over the minimum required bid, said Goldwyn. The consensus among companies who did and didn't bid on Block 7 – one of two blocks which garnered the most interest in the recent shallow water bidding round – described Block 7 as "a beautiful block" because it was oil, not gas, and they believed had the potential to be reasonably material for a mid-sized company and didn't have some of the geologic complications that some of the other blocks did that would have made them expensive to produce and not at all prolific.
What will the government need to do to address issues that surrounded the first round? For extra-heavy oil blocks – which by nature are bid on either by integrated companies with refineries in the Gulf, or people with experience – means that Mexico will be competing with Canada and Venezuela for customer base. To address this, the government will need to lower the government profit percentage if a production sharing agreement (PSA) is used, and to address other risk factors in agreements, such as a better process for redressing administrative rescission, and more flexible rules on consortia.
The Mexican government will also need to address the fact that PEMEX owns much of the infrastructure near extra-heavy oil acreage.
"Since PEMEX doesn't have a preference for extra-heavy oil rounds, the government needs to address the fact that it will be expensive for companies to produce extra-heavy oil without working with PEMEX unless they're going to build their own infrastructure," Goldwyn commented.
On this round, they have fiscal and contractual issues.
For deepwater blocks, the Mexican government need to do a license versus PSA, address administrative rescission issues, and ensure that acreage is offered on terms that is as good or slightly better than blocks offered in the U.S. Gulf of Mexico, Goldwyn said. That acreage is being underbid and is just less risky versus Mexican acreage.
The Mexican government also needs to tear up its licensing agreements and replace them with world competitive formats. The license for the extractive round and PSAs for the first two rounds appeared to marked up versions of old service agreements.
"Every bit of restriction in there has a price and a cost, and undermines their competitiveness," said Goldwyn.
These are issues that Hacienda, Mexico's finance industry, needs to come to terms with, almost more so that SENER and CHN. The fiscal issues have really been driven by the finance ministry; after the first round results, they will need to realize they are in a highly competitive market – with companies making portfolio choices – and that terms will need to be more attractive for future bidding success.
The reason for the failure of the recent bidding round lies with Mexico's finance ministry, Hacienda, who introduced a 40 percent minimum required bid. If geologists with CNH had their view, the seven blocks offered might have had different percentages.
"Hacienda would have met their target of having 40 percent of the acreage sold if they hadn't overreached," said Goldwyn.
1
2
3
View Full Article
Generated by readers, the comments included herein do not reflect the views and opinions of Rigzone. All comments are subject to editorial review. Off-topic, inappropriate or insulting comments will be removed.