Texas Counties among the Best and Worst for Oil, Gas Jobs in 2014
by Valerie Jones
|
Rigzone Staff
|
Wednesday, July 29, 2015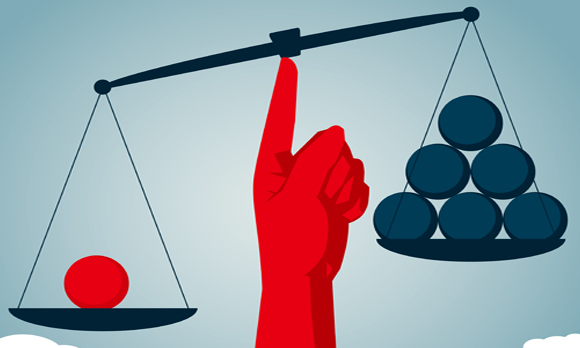 Midland County created the most oil and gas jobs in 2014, while Harris County had the most job losses in 2014, a report finds.
Texas fared both the best and the worst in regard to job creation for 2014, according to a report released Wednesday from Headlight Data, an economic and demographic data aggregator and analysis firm.
Midland, Bexar, Frio, Ector and Tarrant counties, all in Texas, were among the top 10 counties for most oil, gas and mining jobs created in 2014. Midland led the way with 3,169 jobs created, namely due to oil and drilling.
On the other end of the spectrum, Harris County was the top county for jobs lost in 2014, totaling 1,115 jobs lost. Collin County in the Dallas metropolitan area was number three with 584 jobs lost.
"Clearly, Texas has a very significant oil and gas sector," Chris Engle, president of Headlight Data, told Rigzone. "Many parts of Texas are affected by oil and gas specifically, from shale gas in the southwest to the sizeable corporate headquarters in Houston and Dallas."
Engle said he was surprised to see so many jobs losses in Houston and Dallas, but attributed much of that to relocations of jobs to growing suburban communities. For example, Houston is sweeping growth north (i.e. The Woodlands) and southwest (i.e. Sugar Land).
"I wouldn't say the numbers are fully reflective of the Houston and Dallas metros," said Engle, "but the movement of those energy jobs to more suburban areas."
It's been a tough first half of 2015 for the oil and gas industry as energy companies are still adjusting to the lower oil price environment. Because the report focuses on 2014, Engle said the numbers "don't yet reflect the full amount of the downturn in oil prices."
"I think companies are cautiously planning for low oil prices and have yet to lay off people and downsize fully," he said. "I think lower oil prices translate to lower profit and revenue and the workforce has to adjust fully."
Engle said Headlight Data plans on looking at the numbers that come out in a few months and seeing where the numbers are in January and February, compared to six months prior.
Generated by readers, the comments included herein do not reflect the views and opinions of Rigzone. All comments are subject to editorial review. Off-topic, inappropriate or insulting comments will be removed.