Goodrich Sells Chunk of Eagle Ford: More Buying Time for Rebound
by Deon Daugherty
|
Rigzone Staff
|
Monday, July 27, 2015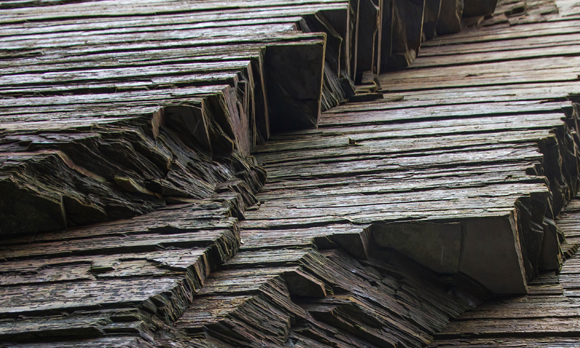 Goodrich Petroleum is selling key acreage in the Eagle Ford Shale to buy some liquidity and pay off some debt. But questions remain about whether it's enough to survive commodity prices.
Houston-based Goodrich Petroleum Corp. is selling its proved reserves and a block of its leasehold in the Eagle Ford Shale to pay down debt and grow cash reserves with a $118 million deal.
The transaction is expected to close around Sept. 4. It includes assets in LaSalle and Frio counties. During the first quarter, the asset being sold produced an average 2,850 barrels of oil equivalent (about 75 percent oil).
Analysts said Goodrich intends to book a gain of $50 million to $60 million, after factoring in closing cost adjustments. The money will be used to pay off its bank revolver – $52 million in the first quarter – and help fund the company's full year capital budget, an even $100 million.
"Based on our math, [Goodrich] sold the production for about $41,500/flowing barrel, blow our typical assumption of $50,000/flowing barrel," Raymond James analysts said in a daily note. "This implies little to no value for the non-producing acreage."
What that means is that in the current commodity price environment – WTI was trading at $47.54 per barrel mid-afternoon July 27 – Goodrich can't make a return drilling that acreage, John Freeman, managing director for E&P equity research at Raymond James told Rigzone.
"The July 27 asset sale they did today bought them another 12 months. At that time if oil price hasn't improved, they are in a desperate situation and would need to suspend dividend payments on the preferred, sell remaining assets they have (Haynesville, for example) and even then that would just buy them some more time. Ultimately they must have oil prices rebound for them to make it."
Turnham said in a news statement that selling the proved reserves and associated acreage will improve the company's liquidity while continuing to maintain a presence in the Eagle Ford. Goodrich is hanging on to 58 percent, about 17,000 net acres, of its undeveloped leasehold in the Eagle Ford, either for development or sale.
"Acreage retention was an important aspect of this transaction for us as it allows for additional future value creation from the asset in what we believe will be an improved oil price environment. The ability to pay off our bank debt and book the difference in cash in this difficult commodity cycle is an obvious benefit of the transaction as well," Turnham said in the statement. "We continue to drive our well costs lower, yet will remain conservative with our activity level as we reiterate our full year capital expenditure budget of approximately $100 million, with sharply reduced capital expenditures in the last three quarters of the year."
Long a believer in the Tuscaloosa Marine Shale, Goodrich has been diligently working the fields for more than five years now. In 2013, Goodrich bought 185,000 acres in the shale from Devon Energy Corp., giving the Houston-based company the biggest footprint in the basin. By the end of 2014, Goodrich held about 327,000 net acres in the Tuscaloosa. The company's preliminary capital budget called for running one rig throughout the year, dependent on market conditions, commodity prices and board approval, the company said in a statement.
As of mid-day July 27, Goodrich (NYSE GDP) shares were down more than 6 percent, trading at a new 52-week low price of $0.87 per share.
Generated by readers, the comments included herein do not reflect the views and opinions of Rigzone. All comments are subject to editorial review. Off-topic, inappropriate or insulting comments will be removed.
RELATED COMPANIES