The Bears and Bulls Draft a 2H Picture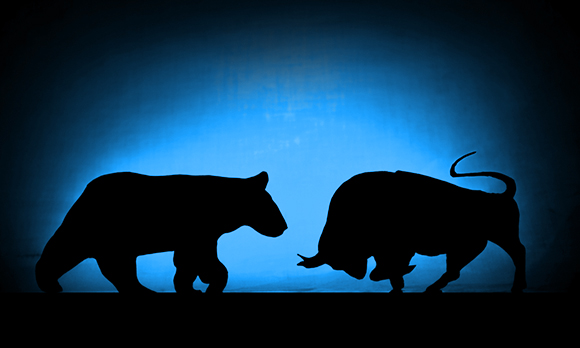 Private energy companies are faced with the same challenges that have confronted big players in the first half of 2015; industry experts talk with Rigzone about how the rest of the year will shake out.
After a tumultuous 2015 of seesawing oil prices, gut-wrenching declines in the stock market driven by skittish investors and halting hope curtailed by bloody geopolitics that seem beyond anyone's control, the ever-optimistic energy industry is now holding its breath in assessing the second half of a long year.
What can we expect?
"More tumult," said Terry Marshall, senior vice president for the corporate finance group at Moody's Investors Service. "Oil prices will continue to be volatile after the relative stability at $65 in Brent, but there is a lot of uncertainty in the world with what's happening with Iranian sanctions, the market reactions to a potential default by Greece and a slowdown in Chinese demand. And the fundamentals: oil supply that will continue to weigh on the market."
Terry Marshall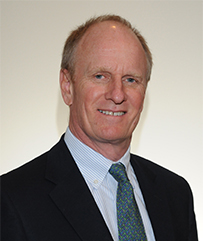 Senior VP for Corporate Finance Group, Moody's Investors Service
He told Rigzone that in the first half of the year, companies that had hedged out their prices were protected and a healthy second-lien market emerged. That's slowed an expected strong mergers and acquisitions trend, but that, too, is expected to lessen in the waning months of 2015 as hedges expire and commodity prices remain low.
And it's in these months that companies who've made the cuts and reduced what's redundant might be more willing to sell.
"I've been surprised to see it's been so slow," said John Lee, professor and Hugh Roy and Lillie Cranz Cullen Distinguished University Chair at the University of Houston, told Rigzone. "I think it will pick up because there are some companies with cash flow problems and they're going to be seeking buyers. And there are companies, including big companies, with lots of cash available that view times like these to make acquisitions, so I think the situation is ripe for mergers and acquisitions."
Some shale players have been able to make $60 oil work in the more economic basins where producers can simply move rigs from one pad site to another, but in much of July, oil has hovered in the $50s.
Companies that are just on the edge of being economic at $60 oil aren't likely to work at $50 oil, Marshall said.
It's probably not wise to make too many predictions, Lee said, but barring any major incident, the fundamentals of the second half of 2015 probably won't look too different than those of the first half.
Downsizing for the Right Size
Up and down the energy supply chain, there are stories like those of Geotrace Technologies Inc., a Houston-based service company that has responded to the current markets by tightening their belts. CEO Bill Schrom told Rigzone that his company, a private enterprise founded in 1979, has shut down or scaled back marginal operations and reduced its workforce by 35 percent.
"At this point, we feel pretty confident we've kind of right-sized, but we're playing wait and see. We're finding that a lot of clients have no budgets, or budgets that have to get looked at again — they have to continuously examine them — so it's really hard to read what the clients are going to do. Part of it is just trying to get through this year and hopefully, with a new budget cycle next year, we'll get a little bit better visibility on activity," Schrom said.
"I think we've seen the worst of the fall in the first half of the year."
To that end, Schrom may be right on target. In a recent webinar for investors, Evercore ISI said there are early signs of a recovery at work. Operators are announcing additional rigs, and mid-year CAPEX spending is expected to increase. Plus, Evercore noted, permitting activity has increased with the summer months.
Still, Schrom said, it all comes down to fundamentals — the price of oil — and stability.
"Our clients can generally make decisions if they know what prices are going to be so they can do their economics, so $60 works, $50 works. I think $40 would be harmful, but I think between $50 and $70, as long as there's reasonable stability in price, we'll have activity."
1
2
View Full Article
Generated by readers, the comments included herein do not reflect the views and opinions of Rigzone. All comments are subject to editorial review. Off-topic, inappropriate or insulting comments will be removed.