Schlumberger Remains 'Very Confident' amid Downturn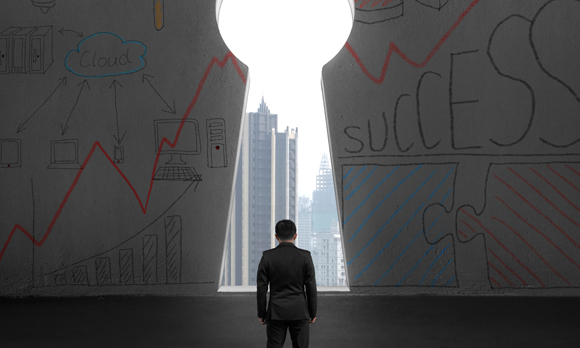 Schlumberger remains "very confident" in its capacity to weather the current downturn in oil and gas better than competitors in spite of a 12% fall in 2Q revenue.
French oilfield services giant Schlumberger said Friday it remains "very confident" in its capacity to weather the current downturn in the oil and gas industry better than competitors as it reported a 12-percent decrease in its second-quarter revenue.
Schlumberger reported that its revenue for 2Q 2015 was $9.01 billion, compared to $10.25 billion in 1Q 2015 and $12.05 billion in 2Q 2014. Its year-on-year net income for the second quarter was also down at $1.13 billion (2Q 2014: $1.62 billion).
Schlumberger Chairman and CEO Paal Kibsgaard said that the decline in revenue was driven by a "dramatic decline" in North American land activity as the rig count dropped by a further 40 percent and as pricing erosion continued in both North America and internationally.
North American revenue for the first half of 2015 decreased by 26 percent compared to 1H 2014 and internationally it fell 14 percent.
"Despite the much more challenging market conditions, overall pre-tax operating margins were maintained at levels well above the previous downturns as we continued to proactively manage costs and resources, carefully navigate the commercial landscape, and further accelerate our transformation program. The success of our efforts can be seen in pre-tax operating margins of 10.2 percent in North America and 24.5 percent internationally while generating $1.5 billion in free cash flow, representing 132 percent of earnings," Kibsgaard said.
Kibsgaard noted that Schlumberger's visibility remains limited but also pointed out that, in terms of oil supply, the "first signs of flattening North American production have appeared while OPEC-marketed supply has been increased once again".
"Non-North American, non-OPEC weakened in the first half of the year driven by falls in Brazil and Mexico, with further softening expected as lower investment levels start to take full effect. The latest supply data together with a strong outlook for global oil demand point to a tightening of the global supply-demand balance even with additional supply from Iran," he said.
"Exploration and production investment in North America is now expected to fall by more than 35 percent in 2015 driven by lower land activity and increased pricing pressure. We believe that the North American rig count may now be touching the bottom, and that a slow increase in both land drilling and completion activity could occur in the second half of the year.
"In the international market, E&P spending is now expected to drop more than 15 percent. We do not expect any upward adjustment to existing 2015 budgets but see a continuation of first-half trends with low exploration activity, tight management of development-related spend, and continued pricing pressure."
Kibsgaard added that Schlumberger remains focused "on the things we can control", which includes the firm's cost and resource base, the effective deployment of its technology and expertise and the quality and integrity of its products and services.
"The success of this approach can be seen in our strong international margins despite the drop in revenue and in our ability to maximize our performance in North America," he said.
"We remain very confident in our capacity to continue to weather the current downturn better than our surroundings, and better than in previous downturns. Our global strength, our technology differentiation, and our accelerated corporate transformation are creating a great platform for us to increase revenue market share, deliver lower reductions in earnings per share than our peers, and continue to reduce working capital and capex intensity while generating higher levels of free cash flow."
Generated by readers, the comments included herein do not reflect the views and opinions of Rigzone. All comments are subject to editorial review. Off-topic, inappropriate or insulting comments will be removed.