Q&A: The Oil, Gas Investment Counter Cycle
by Andreas Exarheas
|
Rigzone Staff
|
Friday, July 17, 2015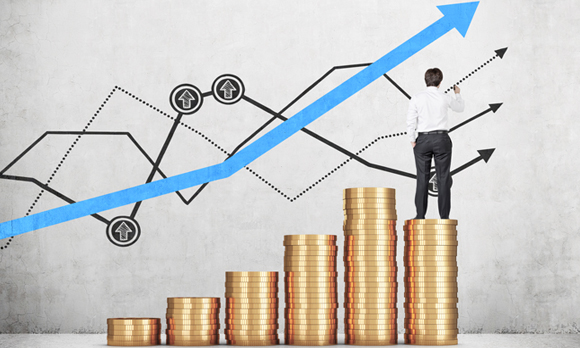 Rigzone talks to Bowleven CEO Kevin Hart about the company's counter-cyclical investment approach during the current economic downturn.
Bowleven, an independent oil and gas exploration and development company focused on Africa, is one of the few companies in the sector which champions a counter-cyclical investment strategy.
At a time when other companies are reducing exploration activities due to the fiscal difficulties related to the current economic downturn, Bowleven is stepping up its efforts in the search for oil and gas. The company recently commenced a two-well exploration drilling program on the Bomono Permit, onshore Cameroon, and is in the early stages of exploring Block 11B, onshore Kenya, and Blocks 25, 28 and 29 in Zambia, which last saw exploration activities back in the 1980s. Bowleven's application for two further blocks in Zambia is currently pending approval and the company's initial four-year exploration period in the country includes a minimum committed work program that is estimated to cost approximately $500,000.
Kevin Hart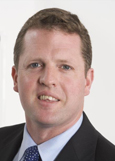 CEO, Bowleven
In this feature, Bowleven CEO Kevin Hart takes the time to talk to Rigzone about some of the latest developments at Bowleven and discusses the company's intriguing counter-cyclical investment approach.
Rigzone: Could you briefly explain the idea of a counter-cyclical investment strategy, in relation to oil and gas exploration and production?
Hart: Simply put, counter-cyclical investment is investing at times of low oil prices and associated low costs in order to get as much value for your money as possible, as opposed to investing when prices and costs are high. The idea in exploration terms is to get as much "bang for your buck" as is feasible and hopefully benefit from higher prices once any discovery is ready to be brought on stream.
Rigzone: When did Bowleven begin investing counter-cyclically?
Hart: It is something we have thought about for a while but not really actively pursued until recently. We believe the concept of exploring now in the hope and belief of a higher price/cost environment in the future makes sense. At the end of the day you still need to make commercial discoveries otherwise it doesn't matter. We are lucky at Bowleven to have a first class team that I'm sure can create value for stakeholders in the long run.
Rigzone: What are some other benefits of this investment approach?
Hart: The benefits are typically not only cost savings in terms of drilling wells but you also benefit from a service industry that is less stretched and consequently provides better personnel and service.
Rigzone: Could you give some examples of Bowleven's counter-cyclical approach and explain how this method rewarded the company?
Hart: We recently handed over operatorship of our offshore position in Cameroon [the Etinde Permit] where two appraisal wells are planned. As a result of waiting to drill these wells the overall cost is likely to be 30-to-40 percent lower than it would have been nine months ago. Also the quality and number of rigs available is significantly better.
Rigzone: What are some of the challenges related to this strategy?
Hart: The main challenge is that a lot of investors are not interested in putting capital in to the sector when oil prices are depressed and are more willing to do so when prices are high. The message of buy low, sell high for shares also applies to finding oil. I think every time we go round the cycle people think that this time it will be different, and not recover, so are wary to invest.
In many ways I believe it ultimately becomes self-fulfilling as, if the sector is starved of risk capital, the supply side will eventually start to fall behind demand and oil prices will once again rise. It is possible with the advent of shale oil in the United States that this recovery may take longer to materialize this time but I still believe it will happen. If prices stay down for long enough then the macro fiscal framework needs to adjust to ensure the industry can make an acceptable return. If this does happen people will start to invest again.
Generated by readers, the comments included herein do not reflect the views and opinions of Rigzone. All comments are subject to editorial review. Off-topic, inappropriate or insulting comments will be removed.
RELATED COMPANIES