BHP Shale Writedown Has Some Banks Asking: Where's the Rest?
by Bloomberg
|
James Paton & David Stringer
|
Thursday, July 16, 2015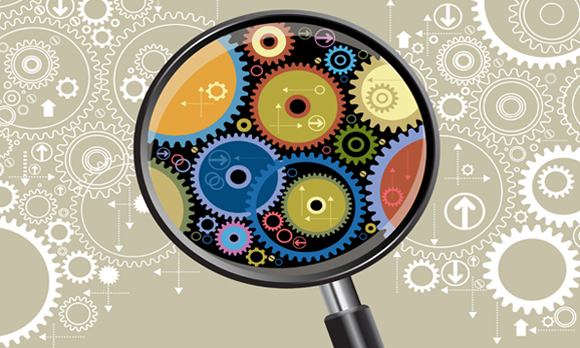 The size of BHP's $2.8 billion writedown for its US shale assets took some banks by surprise: at least two thought it was too small.
(Bloomberg) -- The size of BHP Billiton Ltd.'s $2.8 billion writedown for its U.S. shale assets took some banks by surprise: at least two thought it was too small.
After the latest charge, Melbourne, Australia-based BHP values its U.S. onshore business at $24 billion. That's more than 40 percent higher than what analysts at JPMorgan Chase & Co. think it is worth and over twice Citigroup Inc.'s estimate. The producer said its U.S. onshore assets would generate positive cash flow in the year to June 2016 with oil at $60 a barrel, above current prices.
"Given the deteriorating conditions of the U.S. oil and gas market, we thought an impending impairment could have been larger," analysts at JPMorgan including Lyndon Fagan wrote in a research note Wednesday.
After four years of record supply, America's natural gas output is shrinking as producers retreat from shale amid tumbling oil prices. That's hurting investments made by explorers including Royal Dutch Shell Plc, Statoil ASA and Total SA, which have impaired more than $15 billion in assets over the past three years. The market capitalization of the 62 oil and gas companies in the Bloomberg Intelligence North America Exploration and Production Index has shrunk by almost half this year.
BHP, the biggest overseas investor in U.S. shale, rose 0.7 percent to settle at A$27.08 in Sydney trading after a 0.7 percent decline Wednesday. The shares have lost almost a quarter of their value in the last 12 months. The stock was up 0.6 percent by 11:42 a.m. in London trading.
Gabrielle Notley, a spokeswoman for BHP in Melbourne, declined to comment beyond Wednesday's announcement.
Industry Pressures
The latest charge brings the total impairments on the company's U.S. shale ventures to $5.9 billion. While new writedowns were anticipated, investors may be concerned that BHP's U.S. onshore unit requires prices higher than current levels for the division to generate free cash in the current fiscal year, according to Ric Spooner, a chief analyst at CMC Markets in Sydney.
"It's an interesting insight into where things currently stand for them," Spooner said by phone Thursday. "It's also a window into the overall U.S. shale market and the pressures that may be faced by the shale industry if prices do stay below $60 a barrel."
Natural gas futures have fallen 29 percent in the last 12 months and dropped to the weakest in almost three years in April. West Texas Intermediate lost almost 50 percent over that period, tumbling to a six-year low in March.
Spending Cut
BHP spent $20 billion in 2011 on shale assets in the U.S., getting its foothold in U.S. plays in Arkansas, Louisiana and Texas. It booked a charge of $2.8 billion against the Fayetteville shale gas operation in the 2012 fiscal year and a $266 million writedown on its Permian basin assets in the following year. Most of the latest charge is related to the Hawkville field in Texas, the company said Wednesday.
BHP said it will cut spending on its U.S. onshore unit to $1.5 billion in the year through June 2016, supporting a development program of 10 operated rigs. The producer spent $3.4 billion on drilling and development in the previous year.
Gas production from the seven largest U.S. shale basins in August will fall 0.6 percent from a month earlier to 45.1 billion cubic feet a day, the biggest drop since March 2014, the U.S. Energy Information Administration said Monday in its monthly Drilling Productivity report. EIA estimates have shown supply declines since June.
To contact the reporters on this story: James Paton in Sydney at jpaton4@bloomberg.net; David Stringer in Melbourne at dstringer3@bloomberg.net To contact the editors responsible for this story: Ramsey Al-Rikabi at ralrikabi@bloomberg.net Alexander Kwiatkowski.
Generated by readers, the comments included herein do not reflect the views and opinions of Rigzone. All comments are subject to editorial review. Off-topic, inappropriate or insulting comments will be removed.