Shale Gas Supply Held Hostage by Oil to Drop by Most in a Year
by Bloomberg
|
Christine Buurma & Naureen S. Malik
|
Tuesday, July 14, 2015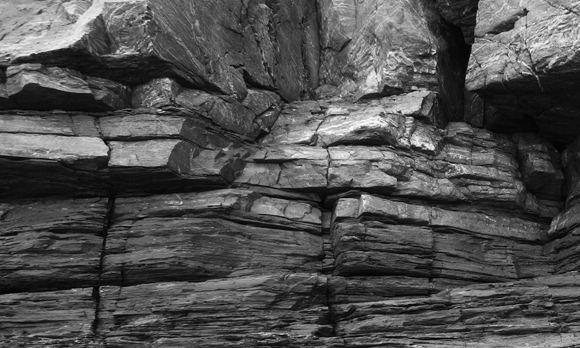 After four years of record supply, America's natural gas output is showing signs of weakness as producers retreat amid tumbling oil prices.
(Bloomberg) -- After four years of record supply, America's natural gas output is showing signs of weakness as producers retreat amid tumbling oil prices.
Gas production from the seven largest U.S. shale basins will fall 0.6 percent to 45.1 billion cubic feet a day in August from a month earlier, the biggest drop since March 2014, the U.S. Energy Information Administration said Monday in its monthly Drilling Productivity report. EIA estimates have shown supply declines since June.
The government's forecasts signal the collapse in crude oil prices, which have plunged by about half over the past year, is reverberating in the natural gas market. As drillers shut wells in liquids-rich deposits from North Dakota to Texas, they're also curtailing gas output from those reservoirs. That may prevent further price declines for gas, which has slid almost a third over the same period.
"Gas is being held captive by oil," Aaron Calder, senior market analyst at Gelber & Associates in Houston, said by phone Monday.
Natural gas for August delivery fell 1.4 cents, or 0.5 percent, to $2.85 per million British thermal units at 11:41 a.m. on the New York Mercantile Exchange after reaching $2.934, the highest intraday price since June 17. U.S. benchmark West Texas Intermediate crude rose 1.3 percent to $52.88 a barrel.
The forecast drop in August gas output was led by the Eagle Ford shale, the biggest oil reservoir in the U.S., EIA data show. Gas supply there will slide 1.7 percent, while output from the Utica deposit in the U.S. Northeast, where propane and ethane help to subsidize gas drilling, is poised to climb 0.8 percent.
Gas Bulls
Marketed gas production will expand at a slower pace in 2015, rising 5.7 percent to a record 78.97 billion cubic feet a day, compared with 6.2 percent last year, government data show. That's good news for gas bulls, whose ranks have thinned this year as prices have slid. Money managers have been net-short in four benchmark gas contracts since January.
Meantime, gas deliveries to electricity generators are up 15 percent from a year ago, according to LCI Energy Insight in El Paso, Texas. Demand from the power industry, the fuel's biggest customer, may jump 13 percent this year in response to low prices, according to the EIA. A hotter-than-normal summer would increase fuel consumption to run air conditioners.
"Production is not showing up and that is partially because the prices are so low," Derek Salvino, vice president of market research at Tradition Energy in Stamford, Connecticut, said by phone Monday. "We see some heat in the forecast."
To contact the reporters on this story: Christine Buurma in New York at cbuurma1@bloomberg.net; Naureen S. Malik in New York at nmalik28@bloomberg.net To contact the editors responsible for this story: Lynn Doan at ldoan6@bloomberg.net Charlotte Porter.
Generated by readers, the comments included herein do not reflect the views and opinions of Rigzone. All comments are subject to editorial review. Off-topic, inappropriate or insulting comments will be removed.