Mexico's New Oil Era Is Here and Economic Legacy Is at Stake
by Bloomberg
|
Brendan Case & Eric Martin
|
Monday, July 13, 2015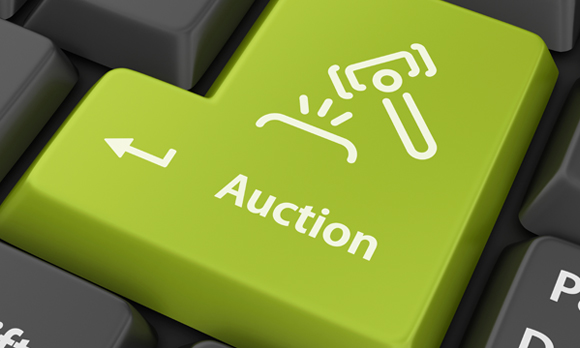 Mexico's government is set to hold the first in a series of petroleum auctions that will help open the energy industry, bringing in an estimated $62.5 billion by 2018.
(Bloomberg) -- Mexico President Enrique Pena Nieto's credibility on law and order was damaged this weekend by the prison escape of the nation's most famous drug trafficker. Now he's about to be tested on his pledge to attract private investment to the flagging oil business and help revive the economy.
On Wednesday, the government will hold the first in a series of petroleum auctions that will help open the energy industry, bringing in an estimated $62.5 billion by 2018 and increasing annual output by 500,000 barrels a day. The exploration and production contracts, the first since then- President Lazaro Cardenas nationalized the fields in 1938, will end the monopoly of state-owned Petroleos Mexicanos, or Pemex.
The success of the auctions also will determine whether Pena Nieto, 48, can reverse a decade-long decline in crude output and fulfill his pledge to double the pace of economic expansion by the time he leaves office in late 2018. The output drop and an almost 50 percent plunge in oil prices during the past year have forced Mexico to trim government spending and sweeten the auction-contract terms for prospective bidders.
"This process is vital," said Vicente Fox, a former president whose election in 2000 broke seven decades of rule by Pena Nieto's Institutional Revolutionary Party. "This is the great opportunity for Mexico to mobilize its economy and reach 5 percent growth rates, something we haven't been able to achieve in the past 30 years."
Recapture Momentum
The auctions give Pena Nieto, who took office in 2012, a chance to recapture momentum for his economic initiatives after a year in which drug violence and conflict-of-interest accusations about home purchases plagued his administration.
He suffered an embarrassing setback over the weekend when Joaquin Guzman, Mexico's most famous drug trafficker, escaped from prison for the second time, an event Pena Nieto had said his government must never let happen and would be "unforgivable."
Wednesday's auction covers 14 shallow-water blocks in the southeastern Gulf of Mexico. Seven groups and 17 companies -- including two of the world's largest, Exxon Mobil Corp. and Chevron Corp. -- have prequalified to bid. Mexico will auction onshore fields later this year, followed by auctions of deep- water and shale fields. Fox said he is working with a private- equity fund that eventually plans to participate.
1
2
3
View Full Article
Generated by readers, the comments included herein do not reflect the views and opinions of Rigzone. All comments are subject to editorial review. Off-topic, inappropriate or insulting comments will be removed.
RELATED COMPANIES