WoodMac: $60 Barrel Forecast Hinges on Greece Exit, China Market Trouble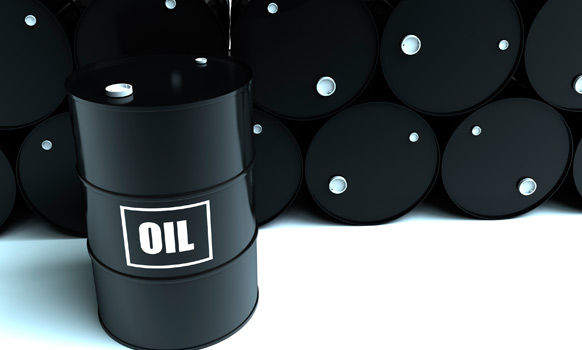 Wood Mackenzie discusses where oil prices could go after prices decline on the Greek crisis and China's equity market troubles.
Analyst firm Wood Mackenzie said Friday that it would maintain its July 2 forecast of an average Brent crude oil price of $60/barrel, provided that Greece remains in the Eurozone and that the recent rout in China's equity market doesn't reduce China's oil demand.
Global oil prices have declined in response Greece's no vote on July 5 on further austerity measures, and continued to fall on news of China's stock market rout. On Friday, Greece's Prime Minister Alexis Tsipras submitted a plan for an economic overhaul of Greece following the Greek population voting down a plan drafted by international creditors for the repayment of the nation's debt.
After incurring losses in eight of the previous 10 trading days, the Shanghai Composite on Thursday rose 5.8 percent to 3,709.33, while the smaller Shenzhen market rose 3.8 percent, The Wall Street Journal reported. But both the Shanghai Composite and Shenzhen markets have lost around a third of their value in the past month, and 51 percent of all stocks on the Shanghai and Shenzhen markets remain suspended.
Wood Mackenzie's $60/bbl forecast was a moderate decline from June, with the expectation that oil prices would weaken on the expected announcement of an Iran sanctions agreement in July and a moderate implied stock build this quarter, the firm said in a July 10 press statement. In its July 2 update, the firm forecasted world oil demand to gain 1.33 million barrels per day (bpd) in 2015 and 1.14 million bpd in 2016, versus a weak .7 million bpd rise in 2014.
Continued strength in U.S. oil demand, the sharp decline in the U.S. rig count from its November 2014 peak, and the slowdown in U.S. production growth are supporting Brent prices from a sharp sell-off, Wood Mackenzie noted. As expected, U.S. crude oil production in the past few months has stopped growing on a month-to-month basis, and is showing smaller year-on-year gains, with global refining runs reaching a seasonal peak in July. "The projected gains in oil demand in 2015 and 2016 stabilize the imbalance between supply and demand that has weighed on prices since the second half of last year," Wood Mackenzie said.
However, the firm said its forecast is dependent on the recovery seen in oil demand growth so far this year, which is based on its second quarter 2015 forecast for global gross domestic product growth of 2.4 percent this year.
If Greece remains in the Eurozone, Europe's oil demand will be much improved over the decline that occurred in 2014. For 2015, Wood Mackenzie has forecasted an increase of 100,000 bpd, also an upward revision of 80,000 bpd from last month. However, Wood Mackenzie's analysis – based on its second quarter GDP forecast of 1.4 percent growth in Europe as a whole in 2015 – is at risk if Greece leaves the Eurozone in what likely will be an 'uncontrolled an disorderly manner."
1
2
3
View Full Article
Generated by readers, the comments included herein do not reflect the views and opinions of Rigzone. All comments are subject to editorial review. Off-topic, inappropriate or insulting comments will be removed.