Petrobras In Uncharted Territory With $58 Billion Sale: Real M&A
by Bloomberg
|
Jonathan Levin and Alexa Liautaud
|
Friday, July 10, 2015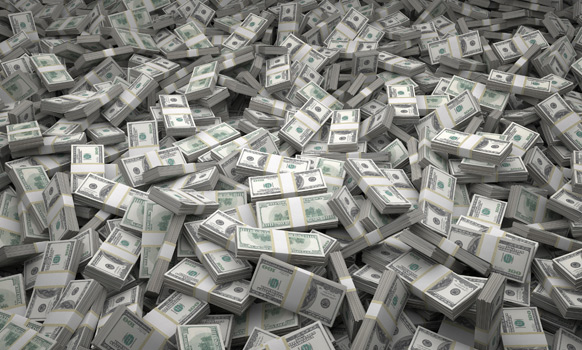 Petrobras' $58 billion asset sale proposal is unprecedented for the oil industry, and for good reason. It may be impossible to pull off.
(Bloomberg) -- Petroleo Brasileiro SA's $58 billion asset sale proposal would be unprecedented for the oil industry -- and for good reason. It may be impossible to pull off.
The plan, released last week by the Brazilian state-run oil company known as Petrobras, calls for $15.1 billion in divestments by the end of 2016 and an additional $42.6 billion by 2018, part of which will come from restructuring. The last company to come close to Petrobras's target was BP Plc, when it sold more than $30 billion in a downsizing strategy after the Deepwater Horizon oil spill.
Chief Executive Officer Aldemir Bendine's strategy is to cut debt without abandoning plans to develop oil discoveries 200 miles off the coast of Rio de Janeiro. Selling assets would help Petrobras avoid an alternate debt-reduction strategy that frightens shareholders -- a dilutive share offering while the stock is near its lowest in a decade. But the assets are coming to market as a collapse in oil prices weighs on asset values and the financial wherewithal of would-be buyers.
"On a net basis, people are looking to sell, not buy," said Guy Baber, an analyst at Simmons & Co. Separately, "Petrobras as a company over the past 10-plus years has chronically fallen short of the targets that they set."
Petrobras didn't respond to a request for comment. Its shares rose 3 percent to 11.90 reais at 1:11 p.m. in Sao Paulo.

Net Debt
The asset sales would almost halve by 2020 the company's ratio of net debt to earnings before interest, taxes, depreciation and amortization, or Ebitda, Petrobras said in a filing last week. Currently that ratio is 5 times Ebitda, the highest for Petrobras since at least 1997, according to data compiled by Bloomberg.
The new divestment strategy -- a significantly upsized version of a plan first unveiled earlier in the year -- is intended to preserve Petrobras's investment-grade credit rating, after Standard & Poor's and Fitch Ratings assigned a negative outlook to its BBB- score.
1
2
3
View Full Article
Generated by readers, the comments included herein do not reflect the views and opinions of Rigzone. All comments are subject to editorial review. Off-topic, inappropriate or insulting comments will be removed.