Expect China to Yearn for More US Shale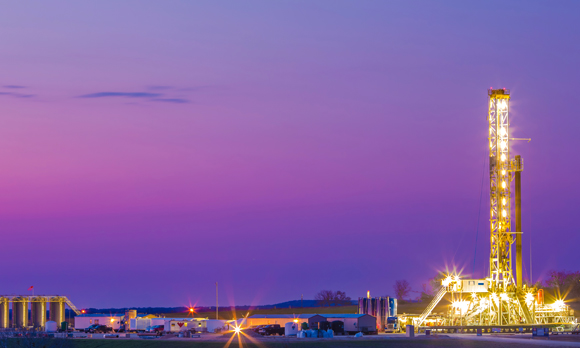 Despite slowdown in heated investment from overseas in North American oil and gas, interest still looms behind the Great Wall of China.
As the vision of extracting oil and gas from previously impenetrable North American shale rock began to take shape in 2008 and 2009, moneyed interest across the globe began to accrue. And perhaps none were so eager to tackle the technology and the rewards as those in power at Chinese state-owned energy companies.
Foster Mellen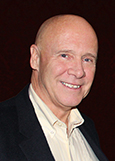 Senior Strategic Industry Analyst, Ernest & Young Oil & Gas Center
Between 2009 and 2013, the Chinese national companies China National Offshore Oil Corp. (CNOOC), Sinopec and Sinochem launched more than $8.6 billion in the United States transactions. The last deal between a U.S. company and a Chinese company was in early 2013, Foster Mellen, a senior strategic industry analyst at the Ernst & Young Oil & Gas Center, told Rigzone. Most of those deals involved a Chinese national oil company (NOC) buying into an existing development, often as a joint venture partner.
"Chinese NOCs have generally pulled back from international acquisitions in the last two years," he said.
The reason? On-going corruption at the top of the Chinese oil and gas food chain.
In March, the former chairman of the state-owned parent company of PetroChina Ltd. was indicted for allegedly abusing his position at China National Petroleum Corp., taking bribes and embezzling funds that led to losses of public money. A series of other top executives at state-owned Chinese oil producers have also been implicated, many of them indicted, fired or in jail.
In recent years, the Chinese government's leadership has cracked down on alleged corruption, particularly at its four state-owned oil and gas companies.
Things have slowed down for Chinese energy investment across the globe, but particularly in the United States. And there are a few reasons for that deceleration, Mellen said.
"The U.S. is just one part of an international program for the Chinese," Mellen said. "In the Middle East, Africa, you name it – things have slowed down globally."
New Chinese investment in Canada subsided, too. A subsidiary of PetroChina entered a joint venture with Encana in which the subsidiary invested roughly C$2.18 billion in 2012 ($1.71 billion in current U.S. dollars) for a 49.9 percent working interest to jointly explore and develop certain lands in the Duvernay resource play in Alberta. A further investment from PetroChina of C$1.0 billion ($785 million in current U.S. dollars) is earmarked to fund half of Encana's capital funding, Encana spokesman Doug McIntyre told Rigzone.
"Third-party capital from joint ventures such as this one helps to achieve immediate recognition of value while de-risking our capital program on early life resource plays such as the Duvernay," McIntyre said. "With an over 1,000-well drilling inventory, we estimate it would have taken us decades to fully develop this resource ourselves. Over the long term, this deal allows us to accelerate development of this asset."
International Integration
Generally when a large company, especially a multinational one, makes a big acquisition, there's a pause while the new assets are integrated into an efficient enterprise, EY's Mellen explained. Secondly, however, Chinese internationalization has slowed as investigations are underway in wide-ranging corruption scandals across several businesses, including oil and gas.
"The [Chinese] government really set itself to root out, root and branch, and bribery, malfeasance, and some of the big [state-owned] oil companies were dragged into that," he said. "Several managers were removed and still could go to court, but the [business] response has been to largely hunker down until the political firestorm is over."
Western oil companies are still engaging in some work with the Chinese NOCs, but the activity has pared down significantly.
Ssome companies in the United States are more than happy to work with the Chinese, Mellen added. For example, in 2013, Cheasapeake Energy Corp. needed to dispose of expensive assets – and quickly. Cheasapeake sold half of its oil and gas assets in Oklahoma to Sinopec for $1 billion.
1
2
View Full Article
Generated by readers, the comments included herein do not reflect the views and opinions of Rigzone. All comments are subject to editorial review. Off-topic, inappropriate or insulting comments will be removed.