Expert System Enhances Search Solution for Oil, Gas Big Data
by Karen Boman
|
Rigzone Staff
|
Thursday, July 09, 2015
Expert System, which provides semantic solutions for the oil and gas industry, recently reported it would enhance the features of its flagship Cogito technology to include thousands of concepts specific to the oil and gas industry in its semantic network. These enhancements will help oil and gas companies get more value out of data generated each day for geoscientists and reservoirs, particularly from unstructured documents such as daily drilling logs, reservoir performance reports, field studies and scientific papers.
Cogito includes a semantic network that allows oil and gas companies to understand the meaning of words in context and how words are related to each other, Luca Scagliarini, CEO of Expert System, told Rigzone.
"The idea is that you can use the semantic network to add knowledge related to the oil and gas industry or even specific to the company. In this way, you can reach better performances in analyzing context that is specific to the industry."
For example, wells are often named after very generic concepts, such as Texas or Salsa, Scagliarini said.
"You can add the terms with their specific meaning to the network and, in this way, you will be able to extract only the documents in which salsa is a well and not the food or the dance."
Cogito also can be used to scan social websites, but also other sources of information to identify potential threats. The technology can be used not only to gain more business value, but to mitigate operational risk in general, Scagliarini said.
"Companies in the oil and gas industry have started to use more ontologies and taxonomies to increase their capabilities to find, share, and capitalize knowledge – basically they make it easier to find what you are looking for," Scagliarini commented. "But companies are still, at least based on our experience, using locally developed taxonomies and ontology, even if there is still a trend about trying to implement standards."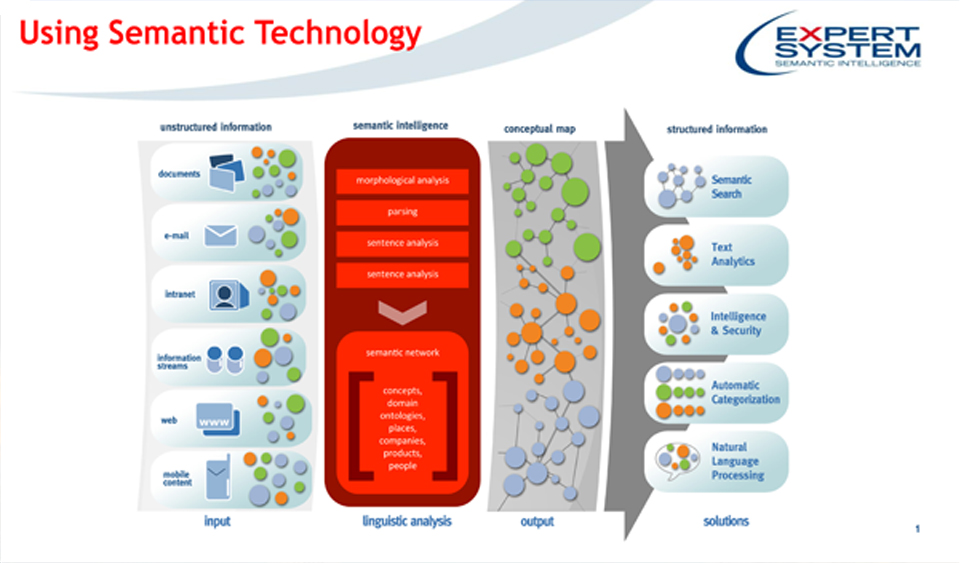 Expert System enhances its semantic search solution to help oil and gas companies get more business value out of Big Data, the company CEO tells Rigzone.
Back

The company has customers in many industries; oil and gas ranks among the top two industries on which Expert System in focused. According to Expert Systems, its semantic solution has been used by oil and gas companies to enhance operational safety, use data for more informed decision-making, and aiding the performance of geoscientists, geophysicist, and reservoir engineers on cognitive tasks to address uncertain, ambiguous or complex situations that occur during the construction of an upstream model.
With tens of thousands of wells, hundreds of thousands of miles of pipelines, and massive daily production volumes globally, energy companies operate in one of the world's most competitive, risky and data-intensive environments, the company said in a statement in May.
"Although recent technology advancements can ensure near real-time production monitoring, more than raw data is needed for geoscientists, whose role in optimizing the complex upstream process is becoming ever more strategic."
Generated by readers, the comments included herein do not reflect the views and opinions of Rigzone. All comments are subject to editorial review. Off-topic, inappropriate or insulting comments will be removed.