'Emergency Budget': UK Chancellor Confirms Tax Relief for O&G Investment
|
Jon Mainwaring and Andreas Exarheas
|
Wednesday, July 08, 2015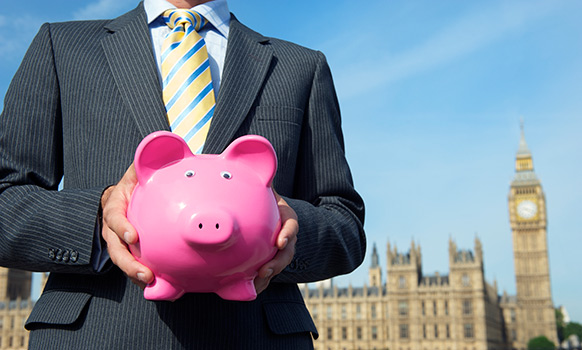 UK Chancellor George Osborne confirmed in his "Emergency Budget" speech new tax relief measures for oil and gas fields.
UK Chancellor of the Exchequer George Osborne confirmed Wednesday tax relief measures for the development of oil and gas fields on the UK Continental Shelf that he first announced in March. Osborne also stated in his 'Emergency Budget' – the first Budget from a Conservative government for almost two decades – that the types of investment that will qualify for allowances have been broadened.
In the previous March Budget Osborne announced a new tax allowance to stimulate investment, while the government would also cut both the Petroleum Revenue Tax and the Supplementary Charge – which is paid on ring-fenced oil and gas profits.
In his Budget speech to Parliament Wednesday, Osborne said: "The large reductions in tax on North Sea oil and gas that I announced in March are going ahead and today we broaden the types of investment that qualify for allowances."
This broadening will see the expansion of North Sea investment and cluster area allowances to include additional activities. The definition of investment expenditure will be extended to include what the Treasury called in a Budget document "certain discretionary non-capital spend and long-term leasing of production units". The allowance will exempt a portion of a company's profits from the Supplementary Charge.
Meanwhile, the government also plans to bring forward proposals for a sovereign wealth fund for communities that host shale gas projects.
Osborne's Budget received mixed reviews from suppliers to the oil and gas industry. Dr Jake Davies, marketing director at remote monitoring specialist Permasense, commented:
"The industry welcomes continued support from the UK government. However, operators in the UK North Sea will remain focused on generating maximum return from the information and resources at their disposal. Therefore, we will still see a demand for innovative, cost-effective solutions to safely enhance and maintain production operations for existing assets, without increasing operational risk or compromising safety."
Scott Lehman, vice president of Product Marketing at software supplier Petrotechnics, echoed Davies' positive view.
"Support from the UK Government for the oil and gas industry is welcomed by Petrotechnics. Cost reduction is high on the agenda for the industry but it is important to get the dynamic between cost, risk, activity and safety correct. With an increased focus on understanding and managing operational risk, the industry can improve its operational effectiveness and ultimately unlock higher levels of asset productivity in this time of economic uncertainty," Lehman said in a company statement.
Other industry professionals were disappointed with Osborne's plans and believed the government should be doing more to support the oil and gas sector. Graeme Lewis, commercial director at recruitment firm Air Energi Group, said:
"It's disappointing to see that there have been no further oil and gas tax breaks announced in the latest Budget. Considering the challenges being faced by the industry in the North Sea, there is a real chance that this approach will risk more jobs in the sector. The government could, and should, have done more to support the industry at this difficult time."
Generated by readers, the comments included herein do not reflect the views and opinions of Rigzone. All comments are subject to editorial review. Off-topic, inappropriate or insulting comments will be removed.