EnCap Flatrock Injects $250M into New Midstream Company
by Deon Daugherty
|
Rigzone Staff
|
Tuesday, July 07, 2015
Low commodity prices don't change the fact that oil and gas are still being produced, moved, gathered and stored — all of which provides ample opportunity for the midstream sector that newcomer Stakeholder Midstream is counting on.
With an infusion of $250 million in an initial equity commitment from EnCap Flatrock Midstream, the company, helmed by TexStar Midstream Services LP veterans Robert Liddell and Gaylon Gray, intend to focus on infrastructure build-out.
Robert Liddell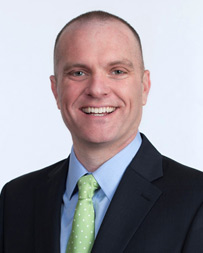 Principal & CEO, Stakeholder Midstream
Liddell, Stakeholder's CEO, told Rigzone that now is the time to wade back into the midstream simply because he and partner Gray, the company's COO, take the long view on their industry.
"We know there are going to by cycles in our industry. That's just a fact of life," Liddell said. "But we still think there's a lot of need for infrastructure across the country, especially in the shale plays. Infrastructure hasn't been able to keep up with development. Even with production flattening or falling off in some areas, we think there's still a need for infrastructure, especially a kind of grassroots infrastructure to hook up some of these wells that are getting drilled."
Within a space of four years, the Liddell-Gray team grew TexStar exponentially, from one to more than 100 employees when it merged with Southcross Energy LLC. TexStar secured more than 375,000 acres and negotiated more than $1 billion in guaranteed revenue to support the deployment of more than $1.4 billion in capital across South Texas' plays in the Eagle Ford Shale
EnCap Flatrock Midstream has long practiced capturing lightning in a bottle with tried-and-true leadership teams. Nuevo Midstream, Moda Midstream and Tall Oak Midstream are just a few examples.
Bill Waldrip, one of EnCap Flatrock's three founding partners, said in a statement that, "Our initial equity commitment to stakeholder reflects our confidence in Rob and Gaylon and their proven ability to effectively deploy capital, develop complex assets and grow a dynamic midstream company. They have a deep understanding of producers' midstream needs and how to move quickly to meet them."
Liddell said midstream remains relevant, even in times of low oil prices because producers who, at one time, wanted to manage their own midstream operations, now prefer to focus on what they do best: find and produce hydrocarbons.
As for the work ahead, Stakeholder has two opportunities that could come online this fall, Liddell said, one in South Texas and one that expands into West Texas. Liddell credits Gray's relationship-building over the years for the team's prospects of projects across the country.
"The big thing for us is relationships in general. If there's something in another part of the country that one of our relationships takes us to, then we're definitely open to that. I think at this point we're not closing any doors," Liddell said.
Generated by readers, the comments included herein do not reflect the views and opinions of Rigzone. All comments are subject to editorial review. Off-topic, inappropriate or insulting comments will be removed.
RELATED COMPANIES