Gulf Marine Services Expands Fleet
by Peter Shaw-Smith
|
Rigzone Contributor
|
Thursday, July 02, 2015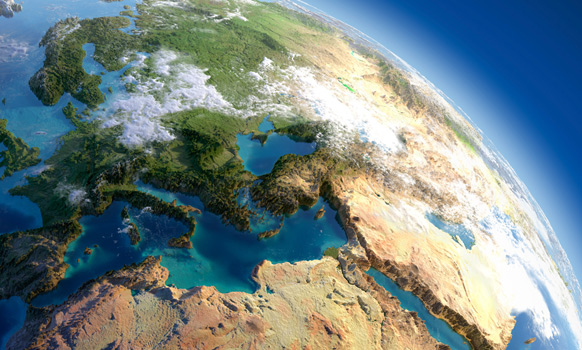 Although offshore support solutions for the oil, gas and renewable energy industries might be seen as a very niche business, one company in the UAE has made this space all its own.
Operating today in the Middle East and North-West Europe, Abu Dhabi's Gulf Marine Services (GMS) is looking to take its business model to several other locations around the world, and has been constrained in this endeavor only by lack of available vessels.
GMS was founded in 1977 and taken over under new management by a group of investors led by UAE-based private equity house Gulf Capital in 2007. Its headquarters are located at Abu Dhabi's Mussafah industrial zone, making possible a business model unique to the industry, in that it both builds and operates its own craft. It also has offices in Al Khobar, Saudi Arabia, and Aberdeen, UK.
GMS claims to be the largest operator of self-propelled self-elevating support vessels (SESV) in the world, with a fleet of three different sizes. It has three vessels in the large category, designated E-class, one medium-sized S-class barge and eight small-sized K-class vessels. It intends to increase the fleet from 12 to 15 barges by the end of 2016.
Ever since taking over as CEO in 2007, Duncan Anderson, has had a great business story to tell, and this culminated in the company's successful IPO on the main market of the London Stock Exchange in March 2014 – it raised primary gross proceeds of $111 million. Today, he estimates company market capitalization at around $700 million.
With a business model that focuses overwhelmingly on clients' maintenance requirements, GMS is protected against oil-price volatility by recourse mainly to their OPEX activity, allowing the majority of its business to be run on a conservative basis. It is a model that is proving very successful.
GMS charters its SESVs to a client base comprising NOCs, IOCs, EPC contractors and OEMs operating in the MENA region and Northwest Europe for use as customized work platforms for offshore oil and gas construction and well maintenance services.
The small SESVs can operate in depths up to 45 meters, while the large class can work in depths of up to 80 meters.
"That's the type of contract we target: very much brownfield, wellhead intervention, rapid multi-move between wellheads, and that differentiates us from the opposition," Anderson told Rigzone.
He said that in shallow Persian Gulf waters, one well would have dozens of wellheads, with several access points.
"These have to be maintained and kept clean. The well pressure needs to be kept up. The flow needs to be kept economically viable. In this part of the world, they look after the wells very well," he said.
"In terms of the lifetime of the barge, it's pretty much evergreen. You have to go around the same wellheads doing the same thing every two years."
He said a common misconception might be that well taps could be switched on when the oil prices were high and shut off when low.
"You can't do that. You've got to keep maintaining the wells. And that's how we found our business, very much on continuous work. Whether the oil price is high or low, you still have to maintain those wells."
In late 2010 and early 2011, GMS realized that reliance on CAPEX-based work was a threat to its business, after clients suspended capital projects due to a downturn in offshore oilfield services.
1
2
3
View Full Article
Generated by readers, the comments included herein do not reflect the views and opinions of Rigzone. All comments are subject to editorial review. Off-topic, inappropriate or insulting comments will be removed.