First Oil Flows from CNOOC's Bozhong 28/34 Project in China's Bohai Bay
by Chee Yew Cheang
|
Rigzone Staff
|
Tuesday, June 30, 2015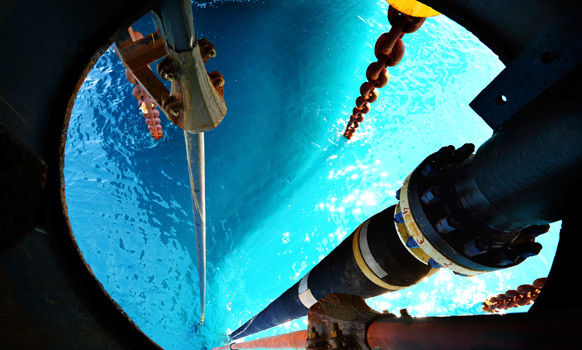 CNOOC commences production at Bozhong 28/34 oilfields comprehensive adjustment project in Bohai offshore China.
China National Offshore Oil Corp. Ltd. (CNOOC) commences production at the Bozhong 28/34 oilfields comprehensive adjustment project in Bohai Bay, offshore China, the company announced Tuesday.
The Bozhong 28/34 oilfields, which lies in an average water depth of approximately 72 feet (22 meters), consist of three sub-developments, namely Bozhong 28-2S oilfields comprehensive adjustment project, Bozhong 34-1 oilfield comprehensive adjustment project and Bozhong 34-2/4 oilfield comprehensive adjustment project.
CNOOC indicated that the main production facilities of the project include six offshore platforms and 79 producing wells, including 39 wells that are currently producing approximately 22,000 barrels of crude oil per day.
"The adjustment project is expected to reach its overall development plan (ODP) designed peak production of approximately 30,000 barrels of crude oil per day in 2016," CNOOC said in the press release.
The company holds a 100 percent operating interest in the Bozhong 28/34 project, which is the fifth oil and gas project to be brought into production by CNOOC this year.
The first project that came onstream this year was Jinzhou 9-3 oilfield in North Liaodong Bay in Bohai in early February, followed by the Qinghuangdao 32-6 oilfield -- located at the central north of Bohai Bay -- in March. The shallow-water Kenli 10-1 oilfield, which lies to the south of Bohai, commenced production in late April, while CNOOC flowed first gas from the Dongfang1-1 project ahead of schedule in June.
With the Bozhong 28/34 development already in production, CNOOC has moved nearer towards reaching its goal -- as indicated in the company's 2015 Business Strategy and Development Plan in early February -- to bring seven new oil and gas projects onstream this year and contributing to its 2015 net production target of around 475 to 495 million barrels of oil equivalent.
Generated by readers, the comments included herein do not reflect the views and opinions of Rigzone. All comments are subject to editorial review. Off-topic, inappropriate or insulting comments will be removed.
MORE FROM THIS AUTHOR
Chee Yew Cheang
APAC Editor | Rigzone