Bankruptcy and More Layoffs Could Threaten Industry Even After Downturn
|
Wednesday, July 01, 2015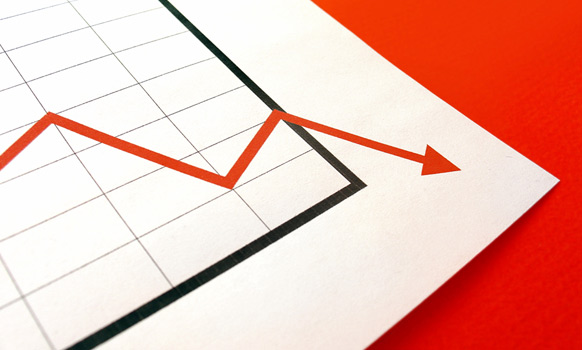 Experts consider the long-term toil that bankruptcy and the inevitable layoffs take on the oil and gas industry.
Just a few short years ago, the oil and gas industry was wringing its collective hands in angst over the profound shortage of workers needed to usher in the shale revolution. New college grads had all but abandoned the oil patch in favor of high tech; middle managers hadn't returned to the profession after they were burned by the last downturn; and top tier executives were retiring out of the industry and onto the golf course.
Universities responded. Large companies implemented worksite "universities," and senior managers moved up the ranks. The crisis was largely averted.
In fact, times got so good in the heady days of $100-plus oil that the workforce became in some ways bloated. And in the cyclical industry that is the oil and gas business, prices eventually tanked and companies began to go under – and thousands of workers took home a pink slip. The specter of bankruptcy was claiming more victims than corporations and oil production.
"In the energy services space, they've been able to cut a lot of fat that just by nature grew up when it was $100 oil and the margins were so great that everybody was just inefficient. So there's probably been a 10 to 15 percent improvement in efficiency of the service companies as a result that they could've taken before," Bob Gray, a partner in the transactions practice at Mayer Brown LP, told Rigzone. "The service companies say that now their personnel is down to the really good ones, they're more efficient and they're not spending as much time training people. On completion services for example, drilling, but if the price of oil – or when the price of oil comes back – the questions is whether we are going to have sufficient folks out there to meet the increased demand."
What's more, there is talk of another wave to layoffs to manage what's shaping up to the new normal –$60 oil.
"The initial [round of layoffs] was an absolute bloodbath to get rid of all the people who were not core, but if things don't improve, they're going to have to start cutting again," Gray said.
And that takes the hiring crisis to new heights when oil prices rebound, as they inevitably do.
"People will be displaced and they'll say, 'The heck with this.' It's a commodities business but we've had 10 years of up and growth – not counting the recession of '08 and '09 – and I think this one is a shake-out where maybe one third or 25 percent are just going to say, 'To heck with it'."
But Tobias Read, CEO of Swift Worldwide Resources, believes an equilibrium between jobs and the workers needed to fill them will again reach equilibrium.
"One of the most important things to remember whenever there is a job decline in the oil and gas industry is that the market is cyclical. It has undergone similar drops before, most memorably in the 80s, and recovered. It will recover this time as well, probably even stronger than it was before," he told Rigzone. "When it does recover and new projects are underway, the industry will be underinvested in talent. But there won't be a shortage of willing workers to come fill the jobs that are coming back into the industry. The workforce will find its balance again."
Generated by readers, the comments included herein do not reflect the views and opinions of Rigzone. All comments are subject to editorial review. Off-topic, inappropriate or insulting comments will be removed.