Kinetic Mesh Offers Stable Wireless Network in Changing Environments
by Karen Boman
|
Rigzone Staff
|
Friday, July 03, 2015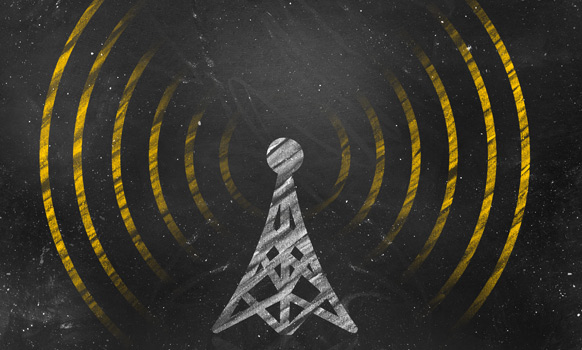 Kinetic mesh technology can create a "living" private wireless communication network, an official with Rajant Corporation tells Rigzone.
Imagine dropping nodes like breadcrumbs around a site that could link up and form a private wireless communication network.
An official with Rajant Corporation told Rigzone that the company's kinetic mesh network hardware technology can do just that. This hardware technology – which has been used in rugged environments such as military and mining operations – can help oil and gas companies raise efficiency while driving down costs and keeping up with the constantly-changing regulatory environment, said Paul Hellhake, chief technology officer with Rajant, in an interview with Rigzone.
Malvern, Penn.-based Rajant's kinetic mesh is a subsection of the broad technology category called wireless mesh network. Mesh is a highly resilient network structure that offers a good bit of redundancy. This technology works in stable environments, but kinetic mesh allows for more effective communication where infrastructure devices are on the move, according to Rajant.
In traditional networks, mesh or not, the routes are known when a packet of information heads out, with the total route or all the nodes or stepping points in a network identified. The information is hard-coded, and if a packet fails to arrive, the sender has to resend the information. And in traditional networks, changes to routes have to be communicated to the master controller, said Hellhake.
Rajant's technology is different in that the kinetic mesh allows the packet to change routes as needed to meet the intended destination, even backtracking along its route until it finds an alternative route to its destination. The nodes in kinetic mesh also are completely autonomous, creating a 'living network' capable of constantly adapting to change and learning from what they participate or hear in the network, Hellhake explained.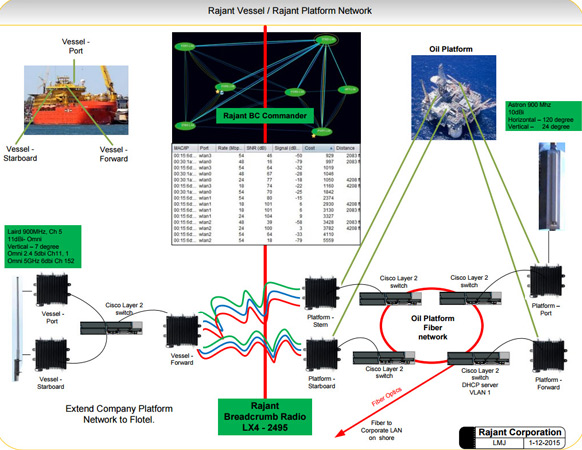 Rajant officials say their kinetic mesh technology can create a living communication network. Source: Rajant
Solution Improves Existing Dynamic Mesh Networking Methods
In the past, developers of wireless mesh technology had found themselves having to compromise on scalability, mobility and throughput because the state of the technology required them to do so. "High scalability, or a large number of nodes, required few changes, or low mobility, in order to produce the amount of management traffic needed to communicate routing changes to all nodes. Otherwise, the management traffic would consume much of the available throughput, said Hellhake.
"Also, the benefit of addressing all three needs is not always obvious," Hellhake explained. For example, the backbone for a fixed infrastructure wireless network is often assumed not to require mobility. However, in reality, mobility is simply change and looks very similar to loss, degradation or addition of links or nodes caused by momentary congestion or interference."
Paul Hellhake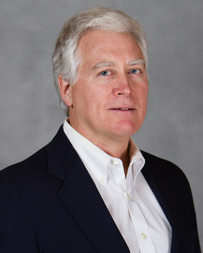 Chief Technology Officer, Rajant
Rajant spent several years attempting to solve this zero sum dilemma by improving existing dynamic mesh networking methods. "Progress was not made until our development team made the decision to forgo conventional networking wisdom." In conventional networking, the fastest route between a source and a destination is calculated and stored in a routing table at each node. Every addition or subtraction or blockage of a link or node requires routes to be recalculated and the tables updated at each node. This takes time and resources, and is not conducive to large, fast-changing networks.
"Rather than trying to incrementally improve this, Rajant's developers invented a new networking protocol called Instamesh, which is better able to accommodate rapid change and significant scaling while maintain low end-to-end latency and high data throughput.
By applying new approaches, the company was able to achieve the desired goals will still supporting IP networking. The technology works across radio, wires, fiber optics, and other communications mediums, but is particularly useful on wireless networks. "Instamesh is not centralized and resides in each network mode, meaning the nodes analyze information and make all their own decisions," Hellnake noted.
One advantage of a mesh topology is that nodes can be smaller and less powerful than competing technology, and still achieve great range through multi-hop transmissions. "The cost analysis for our current hardware designs is pretty compelling versus other wireless alternatives." Kinetic mesh networks relieve administrators of the burden of managing random change by adapting expeditiously and robustly, Hellhake said.
9/11 and the Emergence of Kinetic Mesh Technology
The company's kinetic mesh technology came out of the aftermath of the Sept. 11, 2001 terrorist attacks on the World Trade Center in New York City and the Pentagon in Washington, D.C. The attack resulted in communication networks, mainly in New York City, being taken out; it took months or even years for the networks to be fully restored.
In this situation, Rajant saw a need in the situation for kinetic mesh technology, which allows for the fast deployment of a broadband network with infrastructure devices constantly in motion, or breadcrumbs strewn around an incident site that could link up. The company's BreadCrumb nodes, which are used to implement kinetic mesh networks, got their name when a U.S. government customer described the need for a device that he could drop like breadcrumbs as he entered an incident area. These nodes would then link up and create a wireless communications network over the whole area.
"9/11 opened our eyes to the need for a resilient, portable, high bandwidth wireless network," Hellhake said. The U.S. military provided early funding for the technology development and has remained a customer for systems based on the technology.
1
2
View Full Article
Generated by readers, the comments included herein do not reflect the views and opinions of Rigzone. All comments are subject to editorial review. Off-topic, inappropriate or insulting comments will be removed.